A funeral procession for the late Jerry Wood, a former Va. state delegate and Warrenton town councilman, made its way down Warrenton's Main Street on Tuesday as dozens of well-wishers paid their respects. Wood died Jan. 8 from complications of COVID-19; he was buried Tuesday in a private ceremony.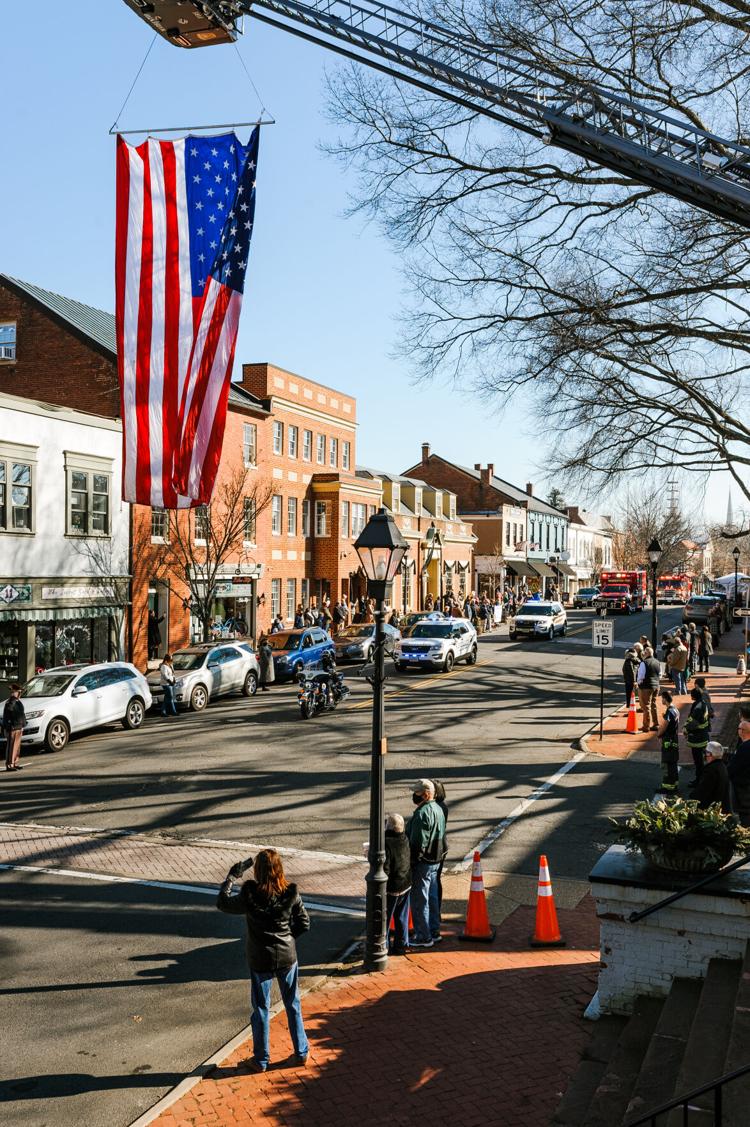 On Tuesday at noon, a hearse carrying Wood's body was escorted by Warrenton police, fire and rescue vehicles as local law enforcement officers stood at attention and saluted. A massive U.S. flag flew over Main Street for the occasion, hung from a fire truck ladder.
Among the crowd were men and women who served on town council with Wood, along with a contingent from the Boys and Girls Club of Fauquier, an organization Wood helped to found.
Wood represented Ward 1 on the Warrenton Town Council from 2014 until his retirement in 2020. A veteran of the U.S. Navy, he previously served in the Virginia House of Delegates from 1992 to 1994, representing the 31st District. He owned the former Fauquier Pharmacy on Warrenton's Main Street for two decades. He is survived by his wife, Coleen.