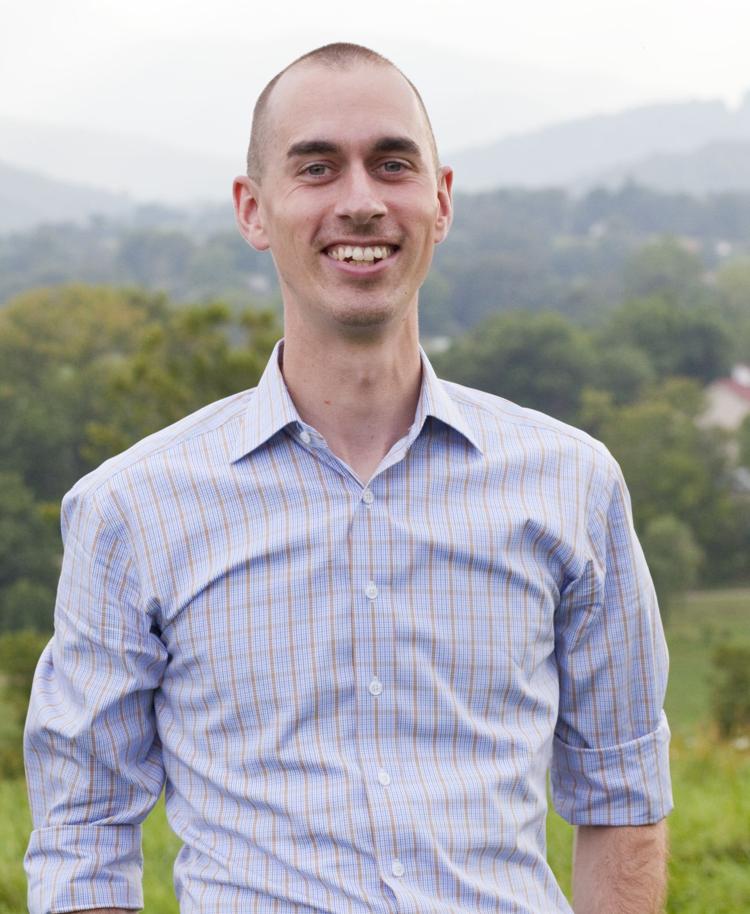 The PATH Foundation has announced a $1.2 million grant to 4P Foods to fund the construction of a food hub at Vint Hill in New Baltimore.
According to the USDA, a food hub is a facility that manages the "aggregation, storage, processing, distribution and/or marketing of locally/regionally produced food products."
Food hubs work with small farmers and producers to help connect them to markets. The role of food hubs is different region to region, but largely they exist to serve buyers – from households to schools to restaurants – who want local food, but don't always have the time or access to procure it. 
As 4P Foods founder and CEO Tom McDougall describes it, food hubs are "benevolent middlemen/middlewomen," working to build more transparent and direct connections from farm to fork. 
Funding from the PATH Foundation will cover equipment, engineering and architecture plans, as well as some staffing for the new facility. Construction and renovation of the new food hub facility is expected to be complete in early 2020.
In the meantime, 4P Foods is already running operations out of Vint Hill, allowing individual consumers and institutional buyers to purchase local food through its website. Families, for instance, can sign up at 4PFoods.com for a share to be delivered to their home, workplace or business.
4P Foods currently shares a wall with Old Bust Head Brewery. The company will continue there until the new space in Vint Hill is completed. Once construction is finished, the food hub will be in the old BRAG building, directly behind the brewery on Farm Station Road.   
McDougall believes that farmers deserve access to buyers that want the fresh food they produce, while consumers deserve equitable access to getting that food on their plates. 
"Our farmers and our partners all share in the same belief that good, local food should be a right, not a privilege," said McDougall. "This support from the PATH Foundation will allow us to open our next chapter here at 4P and grow upon the work we've been doing for the past five years. Together with our partners, we will be working hard to make sure healthy, local sustainable food can become the norm, not the exception." 
Benefits to the community
The 4P food hub will be the only one of its kind in Fauquier County, and will serve all of the PATH Foundation's footprint -- Fauquier, Rappahannock and northern Culpeper counties. Its construction will address issues with current food distribution infrastructure and will benefit several existing nonprofit programs that focus on food and food insecurity.
The relationship that 4P has with its farmers and producers is unique to each seller. Some farms, such as Whiffletree in Warrenton, sell produce to 4P Foods every week. Other producers will find 4P to be a good fit just a few times a year.
McDougall said, "What's important and unique about 4P (and most food hubs) is that it is a very real and direct human relationship between 4P and the grower – a relationship that is ultimately shared with the consumer through  newsletters,  producer profiles  and  more." 
"Our community is heavily rooted in agriculture, but many of its residents lack access to fresh food," said Christy Connolly, PATH Foundation president and CEO. "Food impacts all four of the PATH Foundation's health priorities and plays an important role in overall community health. By improving access to healthy food, the food hub will play a key role in accomplishing our mission: to strengthen the health and vitality of our community."
Kirsten Dueck, senior program officer at the PATH Foundation, worked closely on the development of the grant and was impressed with the vision for the food hub. 
"Good food is important for the health of our community, our economy, our schools, our neighbors and, above all, our farmers," she said. "In the past, we've seen promising programs struggle without a reliable, affordable way to get products from farms to tables. The 4P food hub is a game changer. We are excited about this collaboration with Tom and the great team at 4P Foods, and we look forward to the impact that it will have on our community."
"The food hub will be a great resource for our farmers," said Miles Friedman, director of economic development for Fauquier County. "Agriculture is a key component of the Fauquier County economy and the food hub concept addresses several needs that can be constraints to the success of farmers in the region."
Other community stakeholders also expressed support for the project.
"This is the best partner and the best concept we've seen for opening up markets for local products. It's going to be huge for future generations," said Chris Butler, chairman of the Fauquier County Board of Supervisors.
More information about 4P Foods, may be found at  www.4PFoods.com. For more information about the PATH Foundation and their grants and programs, visit  www.pathforyou.org.