The PATH Foundation in Warrenton will host an online community webinar on Wednesday, June 24, at 7 p.m. to discuss how the "community can be stronger when we acknowledge and understand implicit bias and racism," according to an announcement from PATH.
The virtual conversation (via Zoom) will feature two speakers: Dr. Clarence Jones and Wes Moore. Gene Gibbons will moderate the discussion.
A post on the PATH Foundation's website states that the purpose of the webinar is "to discuss how we can work together to make our community stronger by taking the time to talk through challenging issues facing us on a local, state and national level. Our personal experiences shape the way we view these issues, and participating in these types of conversations are a healthy way to gain perspective."
Christy Connolly, PATH Foundation president and CEO said, "We're grateful to be able to bring such esteemed speakers to talk about these important issues. These conversations can be uncomfortable and difficult, but understanding the impacts of racism can help make our community stronger. We're focused on strengthening our community, and choosing to educate ourselves on positive ways to move forward is certainly a position of strength."
Clarence Jones
Clarence Jones served as speechwriter and counsel to Dr. Martin Luther King, Jr. from 1960 to 1968. As an allied member of the New York Stock Exchange (NYSE), and an employee of the Wall Street investment banking firm Carter, Berlind & Weill, he was the "first Negro" on Wall Street.
He coordinated the legal defense of Dr. King and the other leaders of the Southern Christian Leadership Conference against the libel suits filed against them and The New York Times by the police commissioner and other city officials of Birmingham, Alabama. The Supreme Court ruling in this case – Sullivan vs. The New York Times – resulted in the landmark decision on the current law of libel.
In April 1963, Jones drafted the settlement agreement between the City of Birmingham and Martin Luther King, Jr. to bring about the end of demonstrations and the desegregation of department stores and public accommodations. In August 1963, he assisted Dr. King in the drafting of his "I Have A Dream" speech, delivered at the March on Washington, Aug. 28, 1963.
Wes Moore
Wes Moore is the chief executive officer of Robin Hood, an anti-poverty organization in New York. He is a bestselling author, a combat veteran, and a social entrepreneur.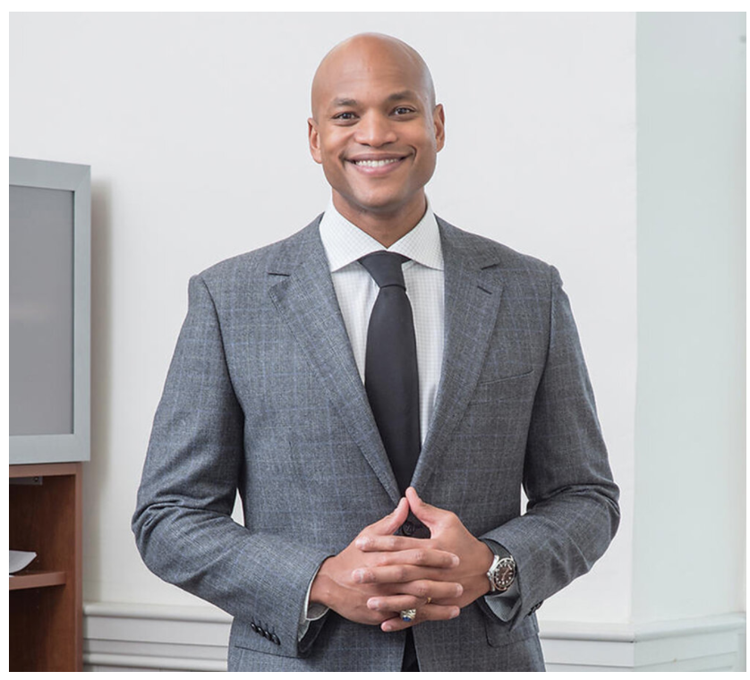 Moore's first book, "The Other Wes Moore" has been a New York Times bestseller and his story has been optioned by executive producer Oprah Winfrey and HBO to be made into a movie. He is also the author of the bestselling books "The Work," "Discovering Wes Moore," and "This Way Home."
Moore's latest book, "Five Days," explores the uprisings in Baltimore in 2015 after the death of Freddie Gray in police custody; it examines questions about the deeper causes of violence and poverty.
Moore grew up in Baltimore and the Bronx, where he was raised by a single mother. Despite childhood challenges, he graduated Phi Theta Kappa from Valley Forge Military College in 1998 and Phi Beta Kappa from Johns Hopkins University in 2001. He earned an MLitt in International Relations from Oxford University as a Rhodes Scholar in 2004. Wes then served as a captain and paratrooper with the U.S. Army's 82nd Airborne, including a combat deployment to Afghanistan.
He later served as a White House Fellow to Secretary of State Condoleezza Rice.
Before becoming CEO at Robin Hood, Wes was the founder and CEO at BridgeEdu, a tech platform based in Baltimore addressing the college completion and job placement crisis for underserved students.
Moore has also worked in finance as an investment banker with Deutsche Bank in London and with Citigroup in New York.
He has served on numerous nonprofit and social-impact boards and is a lifetime member of the Council of Foreign Relations.
Gene Gibbons
Gene Gibbons covered presidents Richard Nixon, Gerald Ford, Jimmy Carter, Ronald Reagan, George H.W. Bush and Bill Clinton during a 40-year career as a political journalist. Gibbons is a former Reuters' chief White House correspondent and previously was a Washington-based United Press International reporter. Gibbons served on the board of the White House Correspondents Association and is a past president of the Radio-Television Correspondents Association.
His career highlights include serving as a presidential debate panelist in 1992 and as a Joan M. Shorenstein Fellow at Harvard's Kennedy School of Government in 2010. He has appeared on The PBS NewsHour and other telecasts. Gibbons is a graduate of the University of Scranton and received an honorary doctorate from his alma mater in 1996.