This month, the Fauquier County Department of Parks and Recreation released the first draft of its comprehensive master plan for the next decade, a 60-page document that lays out "a flexible guideline for making positive changes" to the county's parks, facilities and programs. The previous formal update to the department's vision for the future came in 1993.
There are three main focal points of the draft plan, which was developed by Charlottesville firm Land Planning and Design Associates in conjunction with the county parks department.
First, more money needs to be invested in basic maintenance of existing parks and facilities, especially to accommodate residents with disabilities. Second, more parks and facilities will need to be added in the next decade – and existing facilities expanded – to serve the growing populations of the Bealeton and Marshall areas. Finally, program offerings need to be adapted to serve a larger part of the county's residents. (See boxes at the bottom of this story.)
Parks and recreation director Gary Rzepecki said there have been several planning documents since 1993 that affect aspects of the parks department's mission, but many of those ideas have never come to fruition. "There are aspirational things on those plans," he said. "We want to make it more concrete."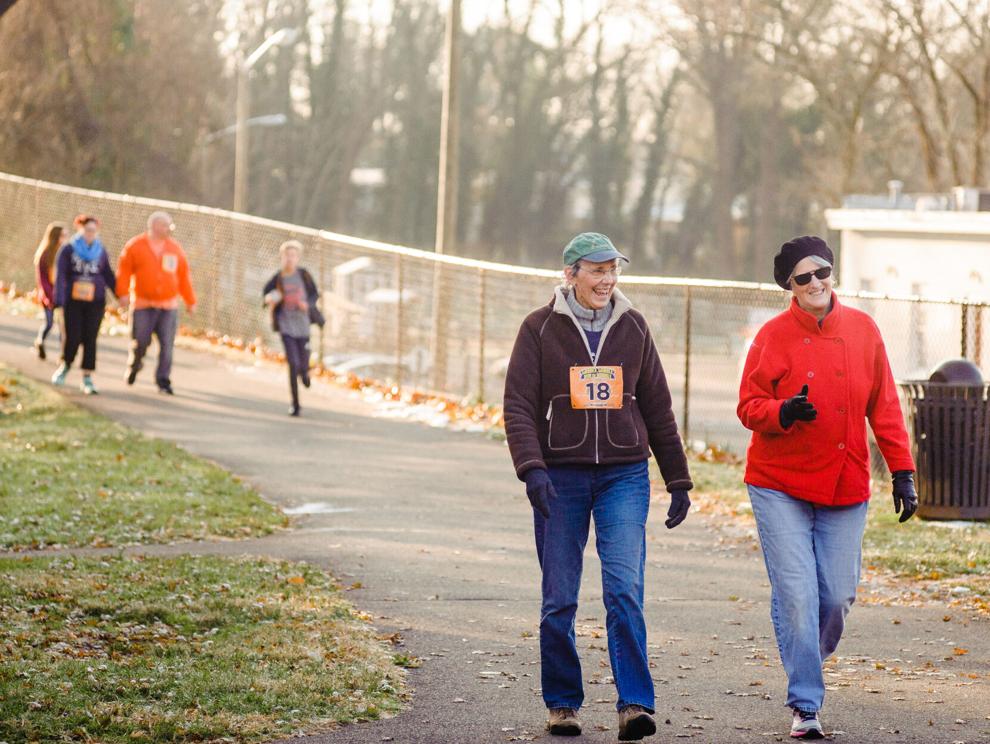 Rzepecki, who has headed the parks and recreation department since taking over for the retiring Larry Miller in 2019, repeatedly emphasized he wants the master plan to be a practical and adaptable document. The process comes at an especially important juncture, Rzepecki added: park use has increased 20% to 30% during the pandemic -- more people are working from home instead of commuting, and spending time with friends outdoors is seen as safer than visiting indoors.
Additionally, he said, the current draft plan includes detailed analysis about how residents of each area of the county are served; the 1993 plan did not. "Those maps are key because they will show you were there are gaps, and when we make decisions to put things in the right place," he explained.
And in rapidly growing areas like Bealeton, being able to show there are geographical gaps in parks services can be a tool in proffer negotiations with developers, he added, along with ensuring the right types of new services. For instance, he explained, the level-of-service analysis for the Bealeton and Remington areas found that the area had enough sports fields but could use more multiuse parks and trails.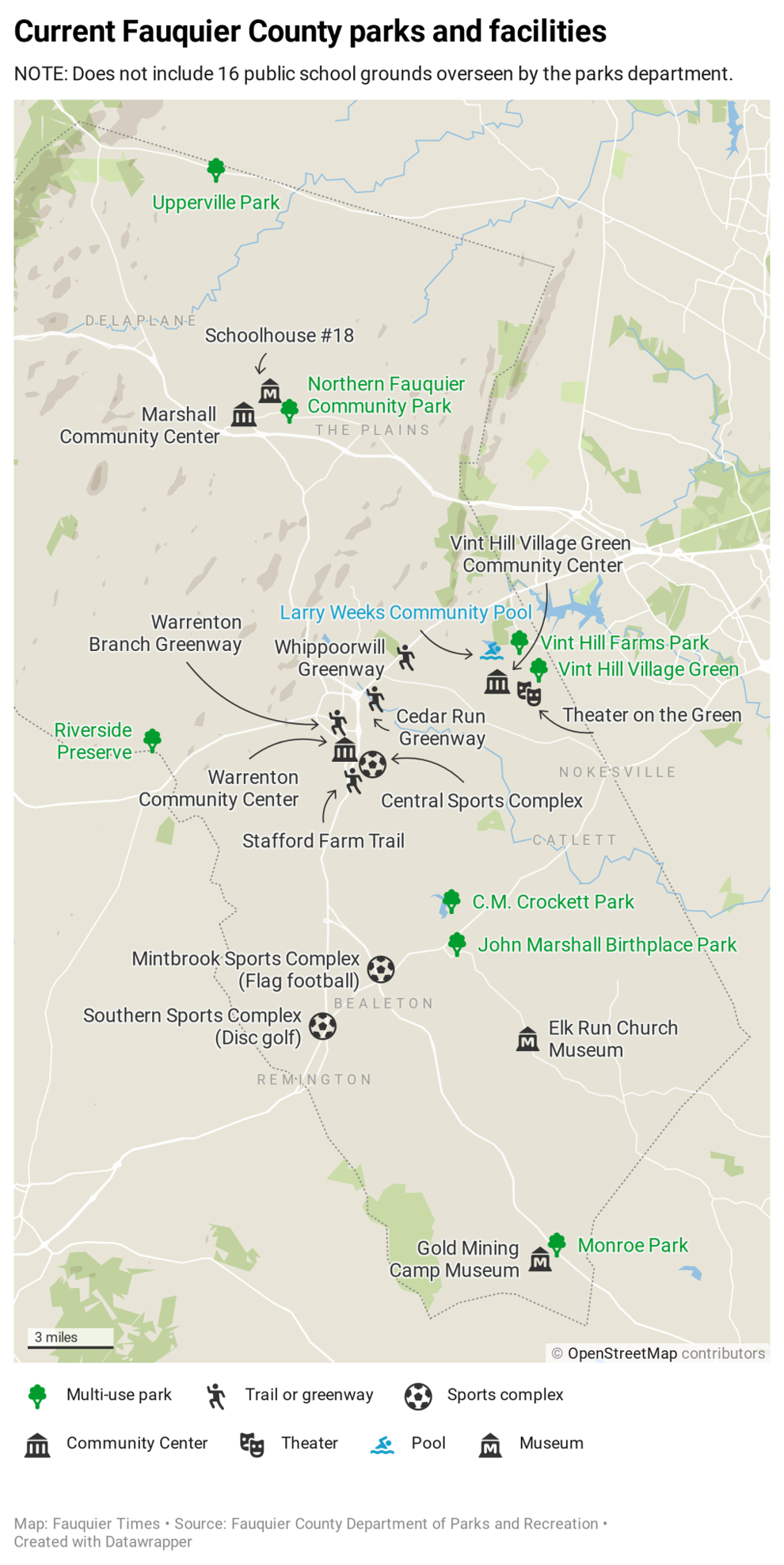 What parts of the plan come to fruition will be determined mostly by the level of funding that comes from the county government and other sources.
All the improvements recommended by the draft plan would cost at least $43 million, an LPDA representative Tristan Cleveland told members of the parks and recreation board during a Feb. 3 meeting. Although there is $9.4 million for parks and recreation in the county's five-year capital improvement plan, that figure is more than $17 million less than would be needed to implement all of the plan's recommendations, she said.
Significant funding would need to come from private donors, sponsorships and other alternative sources if the plan as it currently stands is to be implemented, she added.
Chris Butler grew up just north of Remington, not five miles from the Rappahannock River, and he always liked to fish. But to reach the bass-r…