Twenty-nine students started attending an 'internet café' at Mary Walter Elementary School o…
Fauquier County School Board members heard from 24 parents and students Monday night about how the entirely remote instruction model is working out for their families. With a unified, adamant and at times angry voice, they expressed a clear message. "We are not OK. Open the schools."
They had their say during citizens time, after school board members asked administrators to come up with a plan to reopen the schools to all students sooner than January 2021. (Some students with serious disabilities are currently attending school in person.) School Board member Donna Grove asked that staff have a plan by Sept. 23 to bring children back to school earlier. She was especially concerned about elementary school students. "We would like a specific plan to bring back our little guys as soon as possible," she said.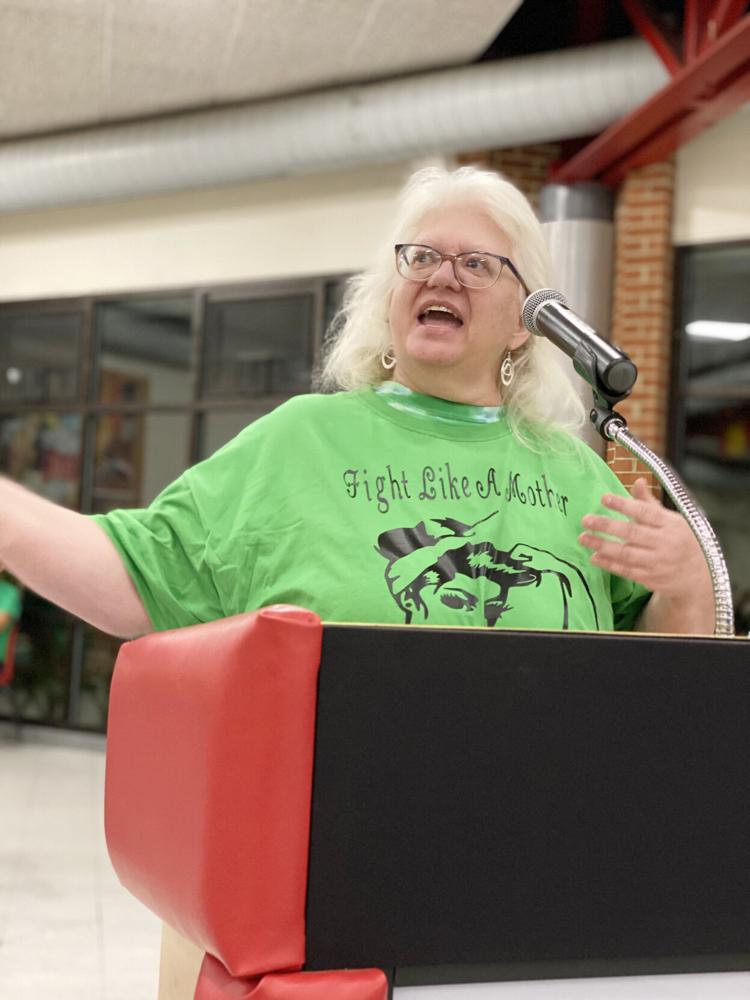 Donna Rosamond, one of the organizers of the "Go for the Green" rally in support of returning to in-person instruction, was, like the many of those present, wearing a bright green shirt with the words, "Fight Like a Mother" emblazoned on the front. Rosamond said during citizens time that her son "has been begging to come to school." 
When faced with data on projected student enrollment and teacher availability, the Fauquier …
She said that after a "terrible experience in the spring," she listened to the school division's plan to bring students back to school with a hybrid model – in school two days and working remotely for three. Then, she said, "red shirts" started a fear campaign and the 100% virtual model "was shoved down our throats." (She was referring to the "Not Until it's Safe" rally organized last month by members of the Fauquier Education Association.)
"You took a driving car and shoved it into park. We all had just two weeks to realign."
Several speakers agreed that the sudden switch from hybrid to entirely remote instruction was difficult and unnecessary. Katelynn Stern, who has a first-grader at P.B. Smith, said that the last-minute decision put tremendous pressure on parents, teachers and students. "Shame on you for changing the model so late in the game. … This is a problem that can and should be fixed by now."
Holly Buriss said that teachers had to reinvent their teaching methods without notice.
Parent Peter Bergstrom agreed that although "teachers are doing a great job, they have been thrown into a terrible situation because of a lack of planning at the top."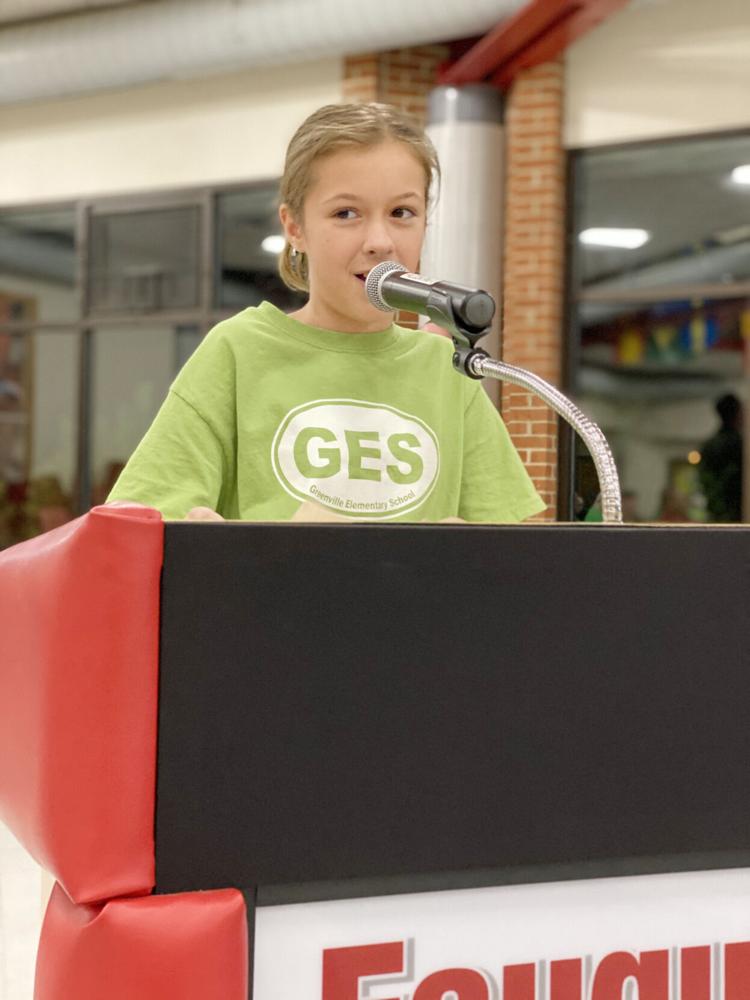 Bergstrom's daughter Carlee, who is a student at Auburn Middle School, took a turn at the podium too; she said that remote learning makes her feel trapped. "I haven't learned a lot. Online school was not the best choice."
Several parents and students told personal stories of how virtual learning is playing out at their homes.
Adrian Pillow told the story of going into his 17-year-old son's room to find him unconscious; he had overdosed on opioids. It took a dose of Narcan to save his life. "A little while before that, he had been happily playing Xbox. I went in to say goodnight and found him unconscious. If I had been five minutes later, he would have been gone."
Pillow said "the pandemic and the isolation it causes has made the drug scene escalate. … I asked him, 'Why,' and his answer was 'I was bored, and I have nothing to do until class on Thursday.'"[CF1] 
Several students said they have watched as their younger siblings struggle with virtual learning. Jade Hayden, a recent graduate from Fauquier High, said her little brother has been diagnosed with attention deficit disorder, oppositional defiant disorder and anxiety. "His special ed report is 420 pages long." She said remote learning is impossible for him.
Taylor Ritenour said that her brother, who is in the second grade and has an Individualized Education Program, had a mental breakdown trying to manage remote learning.
Melissa McKinley explained how her children feel about virtual learning. Her daughter is frustrated by internet glitches and worried that she'll fall behind. She misses her friends. Her son is suffering from headaches because of too much screen time. "Virtual learning is a mess. The kids are alone too long," she said, and subject to online bullying.
McKinley, like many of the parents who spoke Monday night, placed blame on the school board and the administration. "I want better. You need to do better," she told the board.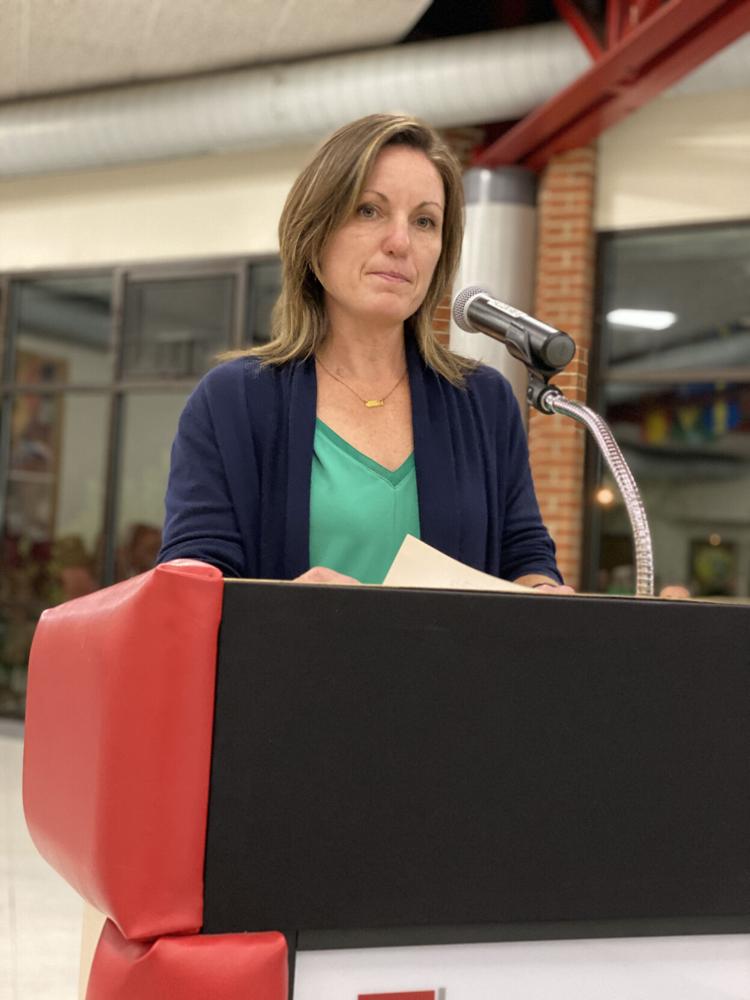 Kristy Buzzi, who is a public school teacher, said she pulled her three children from public school because of the decision to implement remote learning. "It's time to get back to work. I am not afraid to teach your beautiful children in person." She spoke directly to the board: "you need to work day and night and figure out a way to get us back in the classroom full time."
James Hanover has also taken his children out of the public schools. "I don't envy you, sitting there. You are seeing the frustration" from parents. 
He said, "There are risks in life. COVID is a risk." but "Education is a human endeavor. It needs to be face to face. Find a way, please."
Rachel Good said that her daughter, a senior at Fauquier High, "feels that she is being held hostage in her own home. Stop telling us you understand and start listening."
Good emphasized, "Day cares are open, restaurants are open. Virtual learning is not working. We are not OK."