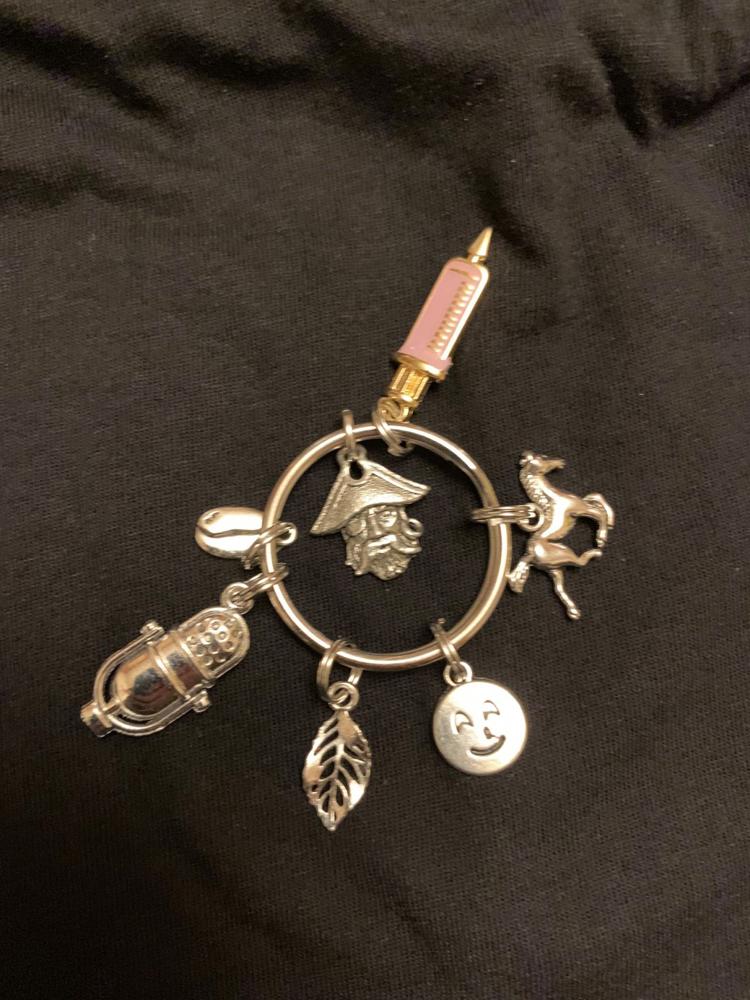 Be the Change Foundation held its spring graduation ceremony Tuesday, May 21, at the PATH Foundation in Warrenton.  Attended by family and friends as well as board and advisory council members, seven graduated from the 12-week course for women interested in starting their own businesses and/or building an existing one.  
"This has been an amazing group of women," said founder and president of Be the Change, Marianne Clyde, as she welcomed the graduates and guests. The series, taught by local professionals in their respective fields, is focused on empowering, strengthening and inspiring women to seek the path of entrepreneurship.  
Classes are held at Lord Fairfax Community College; each session starts with a short talk from a local business owner sharing their story. Speakers like Lee Owsley at Latitudes, a fair-trade store on Main Street, Tim Dingus at Drum and Strum, and Michelle DeWitt at the Farm Brewery shared the ups and downs of owning a business, the challenges and the rewards. Major presenters throughout the course include professionals like Ray Knott at Atlantic Union Bank, Christine Kriz with the Virginia Small Business Development Center, and Janelle Downs with the Fauquier County Human Resources Division. 
Class topics include: How to create a business plan, how to market your business, how to make money, how to grow your team and how to manage stress. Participants learn how to focus on their 'why,' leverage social media, understand a profit and loss statement, how to grow their customer base, market their product or service and know what you can and can't ask when you interview a prospective new employee.  
Gloria Williams, firm administrator at Mark B. Williams & Associates, is a member of the Be the Change Foundation Advisory Council. She also chairs the Fauquier Chamber Women's Business Council. "This has been so amazing to watch," said Williams "from when the foundation held its first class to today … seeing it grow and making a difference … it's wonderful." 
One of the graduates, Samantha Ellis Spittle, is unsure about her next business steps but she is sure about the information garnered, the connections and friendships formed, and the spark to ignite her energies. She was quick to post on Facebook 
"Tonight, is our graduation celebration from Be The Change! My fellow classmates, teachers, board members and fearless leader Marianne Clyde have helped grow and nurture our professional and personal goals. I'm so grateful for all of the time, preparation and love that has been poured into this program. If you are looking for education and support to build a business or grow a dream, I highly recommend applying for the next class," she wrote.  
Due to generous donations from supporters, the Be the Change Foundation is able to offer small business loans to participants who fulfill the graduation requirements.  
Registration is open now for the fall class that will start on Sept. 10. Classes will again be held at Lord Fairfax Community College. Classes are open to women 18 and older. While most participants reside in Fauquier there has been representation from Rappahannock, Culpeper and Madison counties. Cost for the 12-week series is $250. Financial assistance is available if needed, to help cover tuition cost. 
Current Be the Change Foundation board members include Marianne Clyde, president; Anita Sherman, vice president; Kim Jenkins, secretary; Lisa Burnside, treasurer; Amelia Stansell, Cynthia Legg and Kathy Godfrey.  
"We've already gotten our first application for the fall session," said Clyde, noting that class size is intentionally kept small. "We like to keep it at 10 or less…and welcome participants from any of the surrounding counties…as long as they are willing to drive to Lord Fairfax, we're here."