Narmada Winery, an award-winning boutique vineyard and winery in Amissville, will celebrate its 10th anniversary on Nov. 16.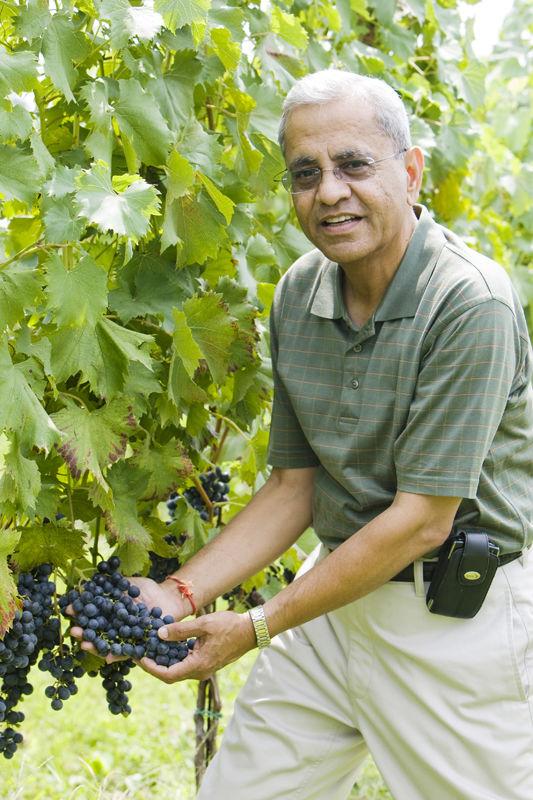 Owners Pandit and Sudha Patil first opened the doors of Narmada in 2009, and the winery has been growing ever since. In the past decade, the wines have won more than 700 medals in competitions, and the tasting room has become a favorite retreat for many local wine-lovers.  
"Our goal from day one has been to offer truly Virginian wines," said Sudha Patil, who is also the winemaker. "Virginia has such a beautiful and unique terroir and we want to share that with everyone who tastes our wines." 
In February of 2018, Pandit passed away, but Sudha continues to operate the winery in his memory. "Pandit would be very proud to be celebrating our 10th year," she stated. "We know that he is celebrating with us, one way or another. Everybody being here means so much to him. He would be the first person to say, 'Let's celebrate our success!'" 
On Nov. 1, Narmada Winery hosted a ribbon-cutting to mark the start of a new decade. The ribbon-cutting featured local chambers of commerce and was open to the public. The event featured the release of a celebratory wine: 10-year barrel-aged port-style, "Allure." "'Allure' has always been popular, but there is something more unique to this one," Sudha remarked. "I have been aging this in bourbon barrels since 2009, and we just bottled it this spring. It is an incredible new wine that marks our 10 years of work, and it is truly something special."  
On Nov. 16, Narmada will host a gala marking the 10-year milestone. There will be a silent auction benefiting two local charities: the Rappahannock Food Pantry, and Headwaters, an educational nonprofit. "We want to use this celebration to give back to our community," says Sudha. "Education has been a cornerstone of our lives, and we want to share that gift." 
The gala itself will be from 6:30 to 10:30 p.m. and will include a wine-paired dinner catered by Á La Carte Catering from Vint Hill.  There will be ballroom and Bollywood dancing, with music provided by DJ DCVibez. The 10-Year 'Allure' will be featured at the gala, as well as the 2019 Chambourcin Nouveau, a fresh, Beaujoulais-styled wine released as the first taste of the new harvest. Tickets are available online and are expected to sell out. Located at 43 Narmada Lane in Amissville. Visit www.narmadawinery.com Contact: 540-937-8215.