The Waynesboro man convicted in the August 2019 murder of 18-year-old Lincoln Williams Jr., of Warrenton, has been sentenced to 51 years in prison; a total of five years, all suspended, were added to the sentence by the judge.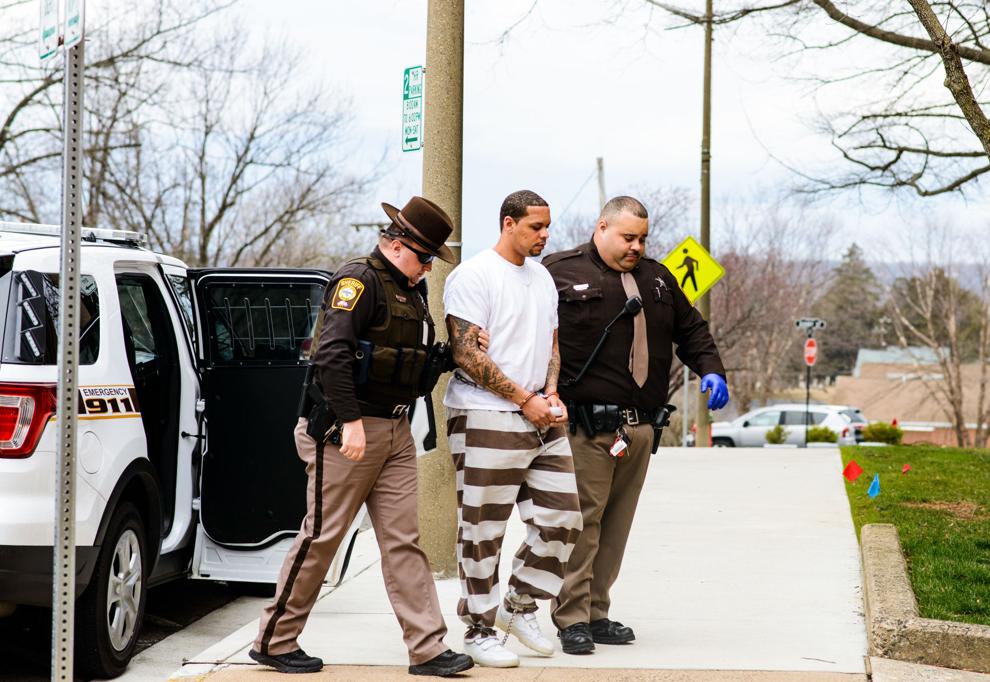 Myison Ellis, 39, was accused of shooting Williams in a home on Old Auburn Road in Warrenton during a botched attempt to rob Williams of drugs and money. Judge Herman Whisenant Jr., the same judge who oversaw Ellis' trial in March, announced the sentence in Fauquier County Circuit Court Friday morning.
Ellis was convicted by a jury March 5 of first-degree murder, conspiracy to commit robbery and for using a firearm in the commission of a felony. The same jury recommended Ellis serve a total of 51 years in prison. On Friday, Whisenant sentenced Ellis to 38 years on the murder charge, 10 years on the conspiracy charge and three years on the firearms charge. A total of five years, all suspended, were added to the sentence.
Wearing a blue prison jumpsuit, Ellis was present in the courtroom Friday as his defense attorney, Jessica Sherman-Stoltz, called witnesses to testify to Ellis' character. As Ellis' siblings and other family members watched, Sherman-Stoltz's line of questioning to witnesses emphasized Ellis' role in his children's lives.
"My son has been portrayed as a monster. That is not my son," said Ellis' mother, Lillian Scott, from the witness stand. Scott described him as a "quiet … humble … non-confrontational" family man who was an active presence in the lives of his two biological children and one stepchild. Ellis was religious and active in her church, Scott said. "Myison has literally – and I mean literally – taken the shoes off his feet to give to a homeless person."
Myison Ellis' son, Jyison Ellis, was next to take the witness stand. "We're like best friends. I can tell him anything," he said of his father. "He always taught me to apply myself and always strive to be a better me," emphasizing that his father pushed him to succeed academically.
Terri Ann Johnson, Myison Ellis' oldest sibling, said because she is about a generation older, Ellis called her "Sissy Momma." She testified that Ellis was "like a substitute father" to her own grandchildren along with many of the children in her Waynesboro community. "The community -- especially with young Black men -- is going to be weakened," she said, by Ellis' absence.
Before the judge announced the sentence, Sherman-Stoltz said Ellis continues to maintain his innocence and emphasized Ellis turned himself in when he found he was wanted in connection with the murder. She asked for a sentence that was on the low end of sentencing guidelines so that Ellis could play an active role in his children's lives after he is eventually released from prison.
Representing the prosecution, Senior Assistant Commonwealth's Attorney Abigail Owens asked the judge to impose the sentence recommended by the jury. Ellis was convicted of an "incredibly brutal and senseless crime," she said, emphasizing the murder's impact on the Williams family. Owens also asked the judge to consider Ellis' past drug and weapons convictions. "He is no stranger to the criminal justice system," she said.
Other defendants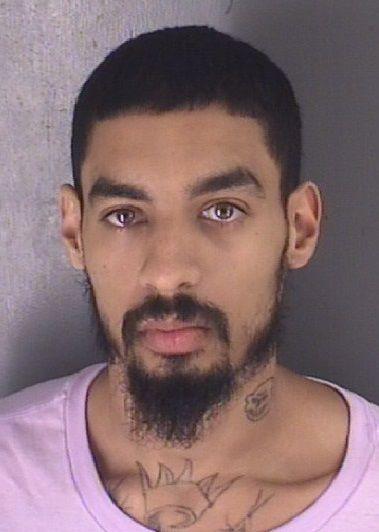 Ellis' alleged co-conspirator, Daniel Farmer II, of Nokesville, was scheduled for a jury trial this summer on the same three felony counts. The jury trial was delayed because of the pandemic and a status hearing will take place Dec. 3. When called to testify in Ellis' trial, Farmer invoked his constitutional right not to incriminate himself.
A third defendant in the case, Lucretia Robinson, of Manassas, pleaded guilty in June to being an accessory after a homicide. Robinson was sentenced to five years in prison, with three years and two months suspended from the sentence. Robinson was accused of driving Ellis to and from the scene of the murder.
The trial
During Ellis' trial in March, prosecutors alleged Farmer recruited Ellis in the plot to rob Williams, even though Ellis ultimately pulled the trigger. "No one has said Daniel Farmer is innocent. Everybody testified that he played a role. He recruited someone to help him," Assistant Commonwealth's Attorney Abigail Owens said. That person was Ellis, she added.
The 12-member Fauquier County Circuit Court jury that found Myison I. Ellis guilty on Thursd…
Sherman-Stolt, tried to convince the jury Farmer had shot Williams and that Ellis was not involved in the murder or botched robbery. The murder weapon was never found, and Ellis' conviction rested mainly on the testimony of Robinson, his alleged co-conspirator, and Farmer's sister, who was in a relationship with Ellis at the time.
Ellis, said his attorney, "had a lot of things going for him. He was not going to put himself at risk … no gun was found, no fingerprints or direct physical evidence linking my client to the crime."
Williams Jr.'s father also testified during the trial that Williams Jr. had said Farmer's nickname shortly before dying, a fact that Sherman-Stoltz argued tied Farmer – not Ellis – to the murder.
The 12-member jury, however, disagreed. After about 6 and a half hours of deliberation, Ellis was convicted unanimously on all three counts.