In July 2020, Morgan's Message was launched to honor the life of local student-athlete and youth coach Morgan Rodgers, who took her life in July 2019. The organization's mission is to remove the stigma of mental health issues among high school and college athletes.
Morgan's Message recruits and supports "ambassadors" at high schools, colleges and universities, who organize meetings to encourage dialogue around mental health. "Ideally we would like to have representatives from all the sports teams on every campus," said Morgan's mother -- and Morgan's Message founder -- Dona Rodgers.
"Morgan was very vocal about the complications of her injury; why wasn't she as open about her mental health recovery?" her mother Dona Rodgers wondered, a year and a half after her death. "We are not therapeutic in nature and not intending to replace the work of professionals. We want kids to normalize conversations surrounding mental health," she added.
The inspiration for Morgan's Message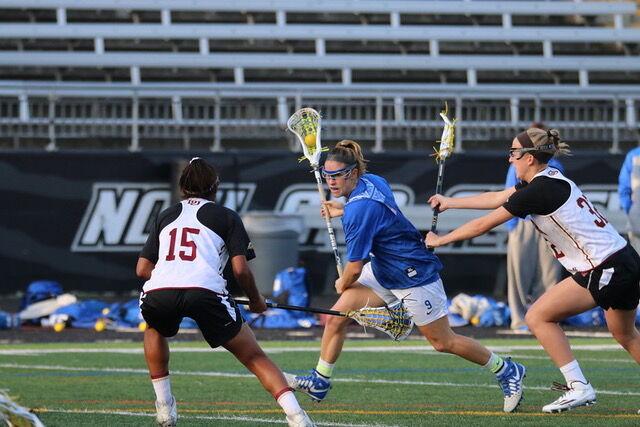 The last year of Morgan Rodgers' life has a lot of gaps in it for her family. She sustained an injury during a lacrosse practice at Duke University in January 2017; following surgery and six weeks of no-weight bearing recovery, she began the long process of physical therapy.
"Morgan remained optimistic during the early months of her injury and recovery. We were told she would be cleared to play in about a year and we all felt that that was a realistic goal," said her mother.
One year after her injury, her recovery wasn't where they had hoped it would be. "She was able to run, but not at full speed and wasn't cleared to play," said her mother. It was then that her grades began to slip. "In hindsight, if we were familiar with the signs, her mental health decline would have been clearer," said Rodgers about her daughter's gradual withdrawal from her friends and interests.
The Duke coach had seen the effect of athletic injuries hundreds of times and knew that Morgan's mental well-being needed to be considered. Following her injury, Morgan saw an off-campus counselor and had a local therapist to see when she was home. Dona Rodgers and her husband Kurt thought they had the bases covered. In March 2018, Morgan asked to take a semester off. She was granted medical leave by the university. In the fall of 2018, she reapplied to the school with her doctor's permission and appeared to be "her old self."
"She was so excited, and we all sighed a breath of relief, thinking she was going to overcome this," recalled her mom.
Unfortunately, back on campus, Morgan wasn't sure where she fit in, her mom recalled. She was no longer a senior, having taken a semester off and was more than a junior. Ultimately, they put her on the junior team to play. "Morgan was so proud. She didn't want anyone to worry about her and she put a lot of pressure on herself to be perfect," her mother said.
In July 2019, Morgan took her life and the family turned inward to heal.
Dona Rodgers said, "Morgan's birthday is in May and as that date approached following her death, we began to resurface a little to figure out how we were going to celebrate [our daughter] Aberle's first birthday without her twin sister." Morgan's teammates started coming around to talk about what happened and how they all could have missed her symptoms. "We don't have any experience with mental health issues in our family. It was never something that we thought was a problem. We knew Morgan was down, but knowing what she was going through, we weren't surprised it didn't seem like anything out of the ordinary," Dona Rodgers said.
The arrival of COVID-19 and the potential harm it could present for student athletes spurred Dona Rodgers to take action. She explained, "We knew COVID was impacting sports and I couldn't help but think about these student athletes who had their sports postponed. This is who they are. They crave the camaraderie and team that they have bonded with. Sitting in front of a computer for hours on end is against everything they know. I knew that mental health issues would be on the rise everywhere, especially with student athletes."
Today, Morgan's Message has more than 150 ambassadors at 84 schools (both high school and four-year colleges) in the United States and Canada. Dona Rodgers said, "The first ambassadors were people who knew Morgan and maybe had her as a coach in school. From there, word has gotten out, thanks to social media." Ambassadors can reach back out to Dona for presentations on a variety of topics, "We supply ambassadors with science-based, factual information and then encourage conversation," she said of the support the organization lends. If mental health issues come to light from an on-campus conversation, Morgan's Message offers resources and directs ambassadors to experts who can help navigate the situation.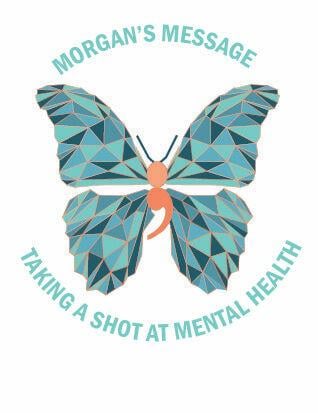 Morgan's Message is always looking for new ambassadors. "We are looking for natural leaders who want to take this on," she said. The ambassadors hold monthly meetings at their schools and report back to Dona Rodgers. "We hope to get representatives from every sport. We are heavy on female representatives, but do have a several male students representing lacrosse, football, track and field, baseball and basketball."
Dona Rodgers became involved with the Mental Health Association of Fauquier County and took the youth mental health first-aid course, something she'd like everyone to consider. She recently accepted an invitation to serve on the association's board.
"Looking at the ambassador response in just a few months, we know we have tapped into something. The timing is right to talk about student athlete mental health," said Dona Rodgers. The goal of Morgan's Message is to normalize the conversations surrounding mental health so that student-athletes that might be struggling will feel safe to reach out and get some help. "We want the treatment of mental health to be just as common and comfortable as the treatment of physical health," she said.
A few miles southeast of Warrenton off Meetze Road is the Central Fauquier Sports Complex. The 74-acre facility used to be owned by Morgan's paternal family and has five natural grass multipurpose fields. One turf field is named Morgan D. Rodgers Field, in honor a Fauquier hometown athlete who loved her community and her sport. To learn more about Morgan's Message, visit https://morgansmessage.org/.