Republican Michael Webert beat back a challenge for the 18th District House of Delegates seat from Democrat Laura Galante. 
Unofficial returns had Webert winning 16,640 to 10,720 votes with all precincts reporting.  
Webert will begin a fifth two-year term in the House of Delegates,  representing a district that covers parts of Fauquier, Culpeper and Warren counties and all of Rappahannock County. 
Webert carried all of the counties in the district. In Fauquier, he took 8,350 votes to 5,907 for Galante, according to the unofficial returns. Districtwide, Weber received 16,640 votes to Galante's 10,720, according to the unofficial returns.
Webert said on his Facebook page "This win belongs to those who worked so hard for us." He acknowledged the hard-fought campaign of Galante.
Galante said in a statement released Tuesday night that "while tonight's result is not the outcome our supporters and volunteers desired, the focus of this campaign has always been about more than a singular outcome this Tuesday."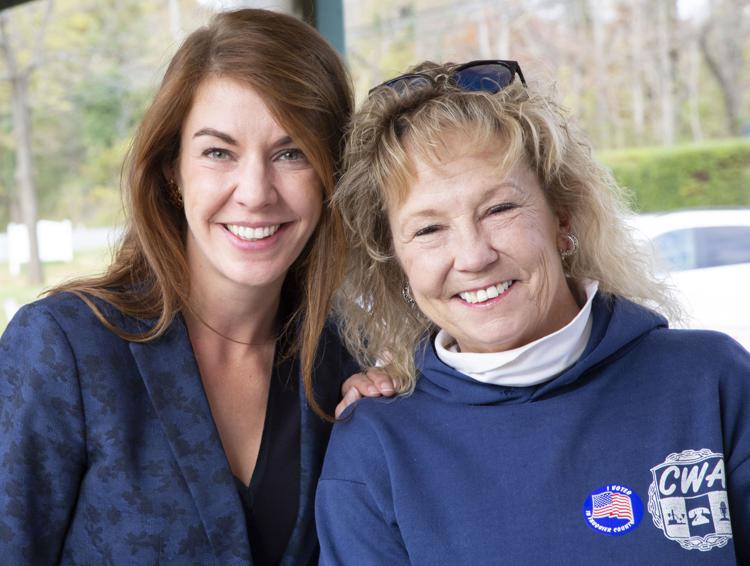 "Laura's candidacy sought to address challenges common to families across rural Virginia and America," said Sam Falconer, Galante's campaign manager. "Laura campaigned the same way she would have represented the district — by listening first, engaging people of all political persuasions and finding consensus on the daily issues that matter to residents across Fauquier, Warren, Culpeper and Rappahannock counties." 
Galante promised to "keep listening to all Virginians regardless of politics or background about how we build opportunity in rural areas. The commonwealth has pressing challenges, and I plan to remain engaged in the important work of positioning our economy, our farms and our families for the future. 
"I wish Michael Webert well as a representative of the 18th District in the upcoming legislative session," said Galante. "It is my fervent hope that he will work to address important workforce and infrastructure issues for the district's working families."  
Both Webert and Galante are Marshall residents. Webert manages a family farm in Marshall. Webert is a defender of Second Amendment gun rights, declared he is "100 percent pro-life," supports lower taxes, introduced legislation supporting entrepreneurs and shepherded a regulatory reform bill in 2018. 
During a candidates' forum in Fauquier in September, Webert cited successes cutting red tape and regulations, securing money for schools without raising taxes, boosting horse racing and supporting farmers. 
Webert said that while the state has a role in providing funds for broadband expansion, local governments should determine how best to spend funds to bring service over the "last mile" to users. Counties could partner with utilities to extend service, he suggested. 
Webert said more can be done to support small farmers, such as helping them sell what they produce locally.  
Webert said that his hunting rifle would be deemed an assault weapon under a bill proposed, but not enacted, during a special session of the state legislature called for by Gov. Ralph Northam after the mass shooting incident at a municipal building in Virginia Beach. The session adjourned after 90 minutes without taking up any gun legislation. 
Webert said the commonwealth's attorney association "had due process concerns" about a proposed red flag bill in the state legislature. 
He said he and former Del. Scott Lingamfelter worked on legislation that successfully enabled putting school resource officers in every school in Fauquier County, with additional funding provided by the county. 
Webert said he opposed an increase in the state's minimum wage of $7.25 per hour because of the increase in cost to business. 
Laura Galante was running as a first-time candidate. She has a farming background as a youngster in 4-H and now as an adult leader. Professionally, she works in the cybersecurity field and formed her own company after working for the federal government. 
Galante, a Democrat, said more should be done to increase educational and job opportunities in skilled trades, make health care more available and affordable, increase teacher pay and expand broadband access that's critical for conducting business and for students to do schoolwork at home. 
Galante said during a candidates' forum in September that farmers need help diversifying what they produce and where they sell it so that they aren't dependent on one country like China, which retaliated against U.S. imports after the U.S. raised tariffs. U.S. soybean producers were particularly hurt by the retaliation. She said that one way to help local farmers would be to get what they produce into school lunch programs.  
Galante said that while she supports the Second Amendment right to bear arms, she supports extending background checks to include sales through the internet. She supports red flag laws designed to confiscate guns from someone deemed a risk, after due process hearing. 
Galante said she supports an increase in the state's minimum wage. She backed more trade and technical training opportunities, more affordable and accessible access to health care in rural areas, telehealth and transparency in health care costs and exploring new technologies to provide broadband. 
Webert raised $196,882 this year for his campaign. Galante raised $444,836. 
Turnout was heavy early in the day at Grace Episcopal Church in The Plains where the Webert-Galante race was on the ballot. 
Rick Miller, precinct chief, reported at 8:10 a.m. that an expected turnout of 100 for the day had already been exceeded. 
Mark Cole beats Jessica Foster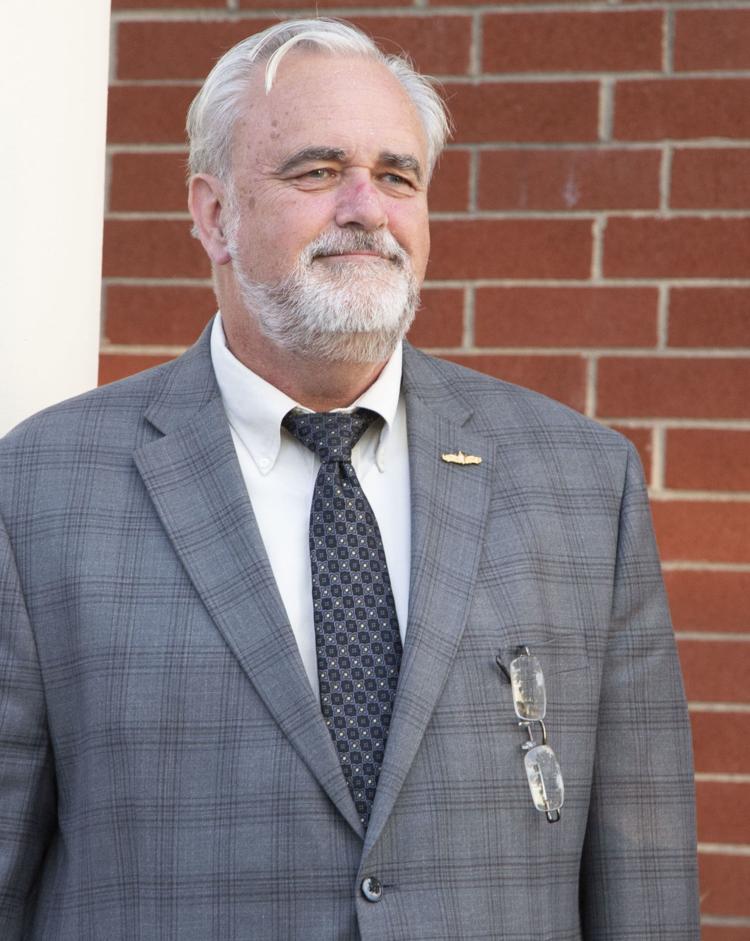 In the 88th District House of Delegates race, Republican incumbent Mark Cole beat Democrat Jessica Foster, taking 55 percent of the vote to Foster's 44 percent, according to unofficial returns. Foster only beat Cole in the city of Fredericksburg.
The unofficial vote totals were 15,145 for Cole and 12,010 for Foster.
Cole, in seeking his 10th term, cited his record fighting tax increases and wasteful government spending. He said he opposed unfunded mandates on local government by the state. 
Cole, a Republican, cited his efforts to increase transportation funding, support of land use reforms to control growth, secured passage of a bill allowing localities to secure bonds to finance transportation projects, his co-sponsoring of legislation granting in-state tuition to military members, securing additional money for teacher pay, support of increased penalties for drunk drivers and reporting requirements for sexual predators. 
The 88th District includes parts of Fauquier, Spotsylvania and Stafford counties, Remington and part of Fredericksburg. 
Foster, from Remington, is an attorney, wife and mother. She supported universal pre-kindergarten, reducing classroom sizes and increasing the student to staff and student to counselor ratios. She backed expansion of health care to more low-income Virginians and regulating prices for life-saving medicines. She said she was pro-choice. Foster advocated universal background checks before gun purchases, "red flag" orders to remove guns from the hands of those who are a threat to themselves or others. She backed efforts to make affordable housing more available. Offering incentives to builders was one suggestion she made. She backed creating an independent commission to redistrict the state. She supported a regional greenhouse gas reduction effort. 
"I'm more of a take-action type of person. I'll treat my constituents like they were clients," she told the Fauquier Times last year after declaring her candidacy. 
Cole raised $63,081 for his candidacy this year through Oct. 24. Foster raised a hefty $157,525.