A Marshall woman was arrested on Saturday, Sept. 11 for allegedly assaulting a man with a glass bottle during an argument at a Calverton residence. Amanda Coles, 41, has been charged with malicious wounding and felony domestic assault.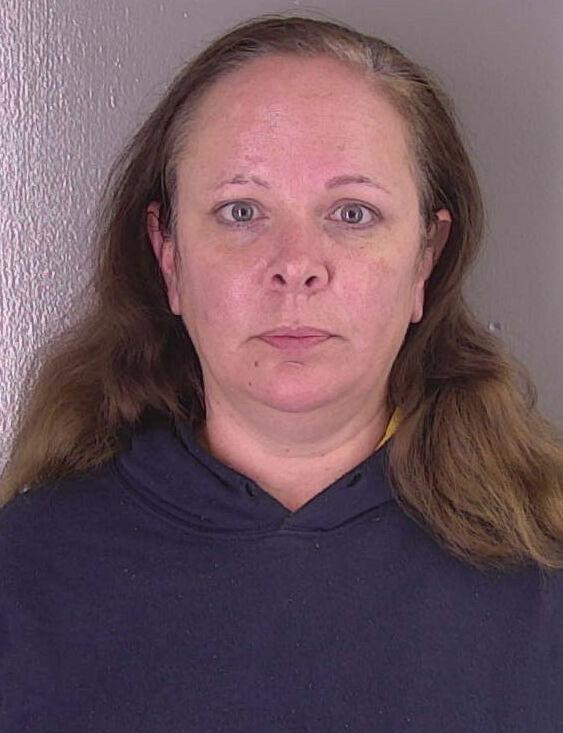 On the evening of Sept. 11, deputies with the Fauquier County Sheriff's Office responded to a residence on Bristersburg Road and observed a large crowd around a man "covered in blood," according to Sgt. Steven Lewis of the FCSO.
The man told deputies that he and Coles had been arguing inside his apartment, according to a criminal complaint filed with the arrest. When the man tried to leave, the complaint continued, Coles "took a glass liquor bottle and slammed it on the back of his head," shattering the bottle.
The man suffered wounds to the back of his neck and his right hand, according to the complaint, and was treated by paramedics at the scene. He refused to be taken to the hospital, however, said Lewis.
Coles, who had fled the scene in her car, was later pulled over by deputies on the Eastern Bypass in Warrenton, said the FCSO spokesman. When questioned, Coles admitted "she did take a glass liquor bottle and hit [the man] on the back of the head after [the man] shoved her," said the complaint.
The man said he had "never physically assaulted Amanda," according to the complaint.
After an investigation, deputies deemed Coles the "primary aggressor" of the incident and placed her under arrest, said Lewis. She remains in custody at the Fauquier County Adult Detention Center with no bond.