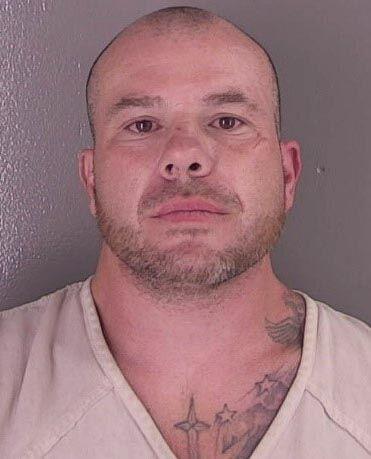 A 42-year-old Manassas man was arrested and charged with felony eluding, reckless driving by speed and multiple traffic infractions on Wednesday, June 2, according to Sgt. Steven Lewis of the Fauquier County Sheriff's Office.
Sheriff's deputies responded to the 7400 block of Cedar Knolls Drive in Warrenton for a welfare check at about 5:45 p.m. Lewis said that the reporting party told deputies that Patrick Foreman had made concerning comments to them, and that Foreman was on his way to their address. Deputies were given a description of the vehicle that Foreman was operating.
Soon after, deputies identified the vehicle driving in front of the Cedar Knolls address. Lewis said that the vehicle began to pull to the shoulder of the roadway when deputies attempted a traffic stop, but it pulled away when a deputy approached the car. As the car sped away, the driver – who was later identified as Foreman -- allegedly committed multiple traffic infractions and was driving recklessly, Lewis said. The deputies pursued the vehicle through the Vint Hill Road area into Prince William County.
Foreman allegedly led deputies into a residential area in Prince William County and travelled to a dead-end road. Lewis said that deputies saw Foreman jump out of the vehicle while it was slowing down and he fled on foot. Foreman's vehicle came to a stop after rolling into a parked vehicle.
Deputies pursued Foreman on foot through a residential area and a Fauquier County Sheriff's Office K-9 team began tracking Foreman, said Lewis. Shortly thereafter, K-9 Hank located and apprehended Foreman.
Foreman was taken into custody and evaluated by rescue personnel. Lewis said that he was transported to Prince William Hospital for medical treatment before being taken to the Fauquier County Adult Detention Center, where he is being held with no bond.