More than 13 years after a Zen Buddhist monk was found stabbed to death in his home near Marshall, a man has been convicted of the murder. A 12-member jury deliberated for three hours Sept. 30 before handing down the verdict.
Du Chil Park, born in Korea and better known as Mogu, his ordained name, was killed June 24, 2008 in his secluded Free State residence that also served as a Buddhist temple. His body was found five days later by a neighbor whom Park had asked to water his plants.
Investigators never had a formal suspect in the case until the arrest of Won Yung Jung, 65, in December 2020, though Jung had been a "person of interest" since the early stages of the investigation. Jung, now convicted of second-degree murder, will be sentenced by a judge in January. He has been in custody since his arrest almost a year ago.
While the Fauquier County Sheriff's Office has remained the lead investigative agency since the homicide, local detectives were assisted significantly by agents from the Federal Bureau of Investigation, called on especially to interview Korean-speaking sources.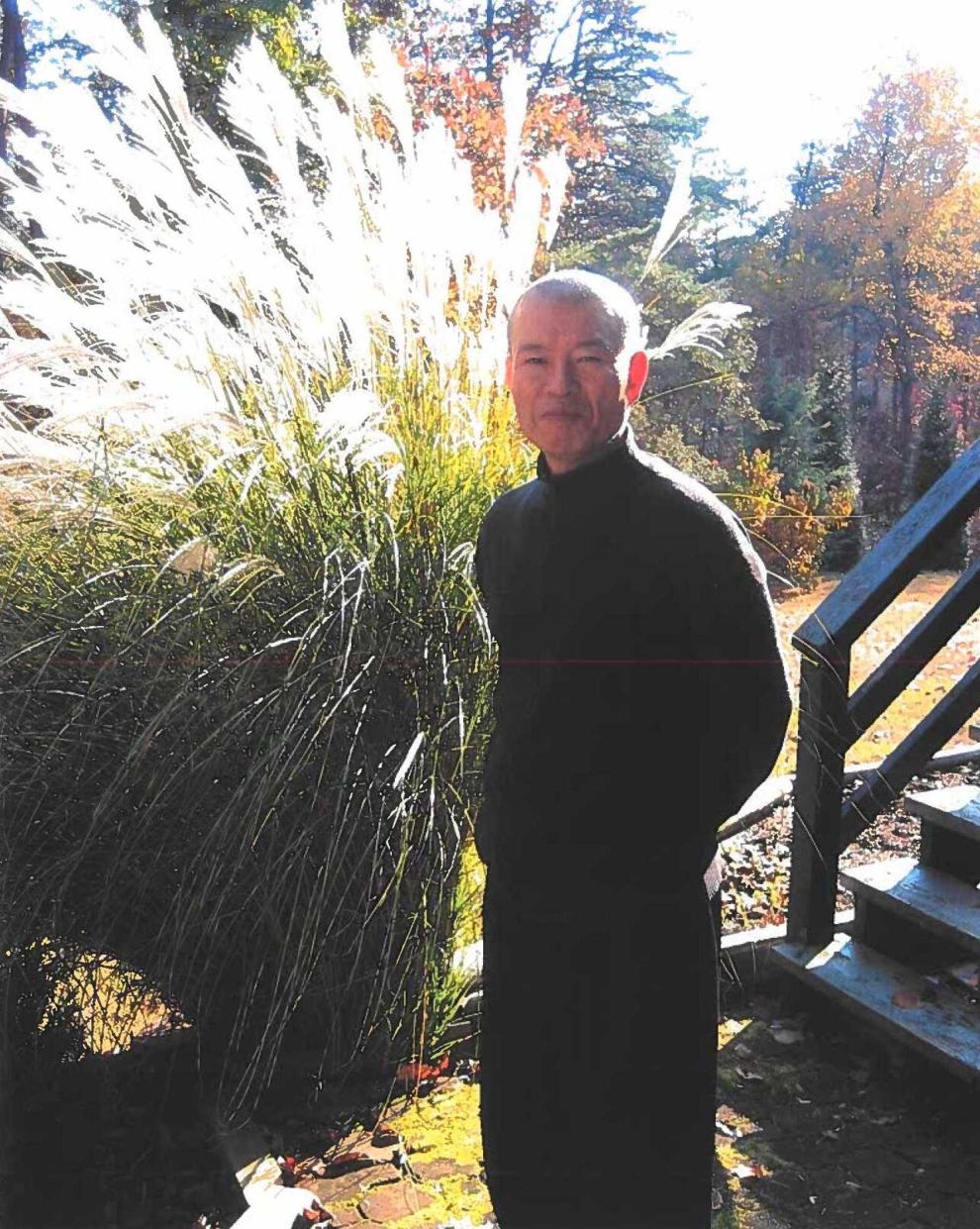 Park was 56 years old when he was killed. He had been a political prisoner in South Korea in the 1970s before becoming ordained as a monk and moving to the United States, where he practiced traditional acupressure. He first established himself in Northern Virginia in 1998 before moving his religious ministry to Fauquier County in 2004.
Jung never admitted to killing Park, according to testimony during the trial. But when federal agents interviewed him in a Las Vegas jail cell in 2010 — he was being held there on an unrelated domestic assault charge — Jung initially told the agents that he didn't know Park at all, the agents testified during the trial. Eventually, he told the agents that he had spent the night in Park's residence the night that Park died, waking up the next morning to find the monk's bloody body.
Jung went to Park's residence on June 23, he told the agents, according to their testimony. Jung asked the monk for money to pay off a gambling debt, but Park said he didn't have any money to give him. Instead, Park allegedly agreed to accompany Jung to Georgia, where Jung planned to ask family members for money to pay off the debt. Having a monk with him would give him credibility with his family, one of the agents testified.
The two men drank heavily on June 23; Jung allegedly told the agents that his nickname is "Coma" because he blacks out often when he gets drunk. Jung told them he slept on the couch that night while Park slept in the bedroom; he found Park's body there in the morning. The agents asked Jung if he killed Park and Jung said repeatedly that he couldn't remember, according to the agents' testimony.
"He stated that he's the only person that could have killed Mogu but he can't remember doing it," one of the agents told the court.
Jung wasn't charged after that interview, however, and no arrests were made in the case until Fauquier detectives obtained a warrant for Jung's arrest last year. By then, he had lived in an Atlanta suburb for years.
"This case needed to be heard. Mr. Mogu — he deserved to have a chance for justice, which is why we brought it forward when we did," said Commonwealth Attorney Scott Hook, who has been the county's top prosecutor since 2019.
Hook especially praised Chief Deputy Commonwealth's Attorney Jamey Cook and Assistant Commonwealth's Attorney Charles Peters, who prosecuted the case, citing some of the obstacles in successfully bringing a case forward so many years after the fact.
"Chuck and Jamey – what they did throughout this trial is amazing. It's a testament to their abilities and their dedication to Fauquier County and to the victims," said Hook, explaining for instance that more than 10,000 pages of files related to the case were discovered less than three months ago. Other documents referenced in existing case files couldn't be found at all. In addition, some witnesses couldn't enter the United States to testify because of travel restrictions during the pandemic.
The many years that have elapsed since the incident gave last week's trial a different character than most proceedings, which generally take place within a year or two of an alleged crime. Law enforcement witnesses relied heavily on notes taken years before when testifying from the stand. Civilian witnesses were often unable to testify to exact dates or times, citing the many years that had passed since the events in question.
Cultural barriers were also a factor. Jung only speaks Korean fluently and had to follow the proceedings through a translator. Several of the witnesses called by prosecutors also required Korean translators, which required deliberate phrasing from attorneys so that the translators could easily relay statements back and forth from the witness stand.
The English-speaking attorneys and judge also struggled sometimes with the Korean names, at times mixing up surnames and given names of the people involved in the case. Judge Herman Whisenant, who oversaw the trial, twice referred to Park as "Moses" instead of "Mogu," and referred to the defendant several times as "Won Jung Jung."
Still, Whisenant pressed the trial along swiftly, at times admonishing the attorneys to keep their arguments concise. Fifteen prosecution witnesses took the stand over the course of two days, with a third day set aside for closing arguments and jury deliberations.
The evidence against Jung centered mainly on that 2010 interview in the Las Vegas jail cell; no evidence collected after 2010 was presented at the trial.
Phone data confirmed that Jung was in the Marshall area on the evening of June 23, 2008 and the next morning, according to testimony from another federal agent. But no other evidence linked Jung to the crime scene and the murder weapon was never identified.
Jung's attorney, Blake Woloson, emphasized in his closing argument to the jury that the prosecutors failed to link his client definitively to the crime at all. "This case is an example of: What is reasonable doubt?" he said, arguing that prosecutors had failed to meet the burden of proof required for a conviction.
In fact, Woloson declined to present any evidence in defense of his client, arguing that the prosecution's case was so weak and circumstantial that there was no need to do so. Consequently, Jung never took the stand during the trial.
For instance, Woloson said that the only evidence tying Jung to the crime scene were the defendant's own statements, which were made during two hours-long interviews in a stressful situation. Although Jung was informed of his right not to incriminate himself during the 2010 interviews with federal agents, Woloson pointed to the agents' testimony that Jung was highly emotional and distraught at points during their conversations — an apparent effort to discredit Jung's statements at the time.
Besides, Woloson said, "What purpose does [Jung] have to kill the person who was going to help him [solicit money from Jung's family]?" Woloson asked the jury, referencing his apparent plans to travel to Georgia with the monk.
Woloson also emphasized that prosecutors hadn't arrested Jung after the 2010 interview. "For the last 10 years [Jung] hasn't been wanted," he pointed out.
But members of the jury ultimately agreed with the arguments of the prosecutors.
Cook and Peters presented a case that cast Jung as an alcoholic with a gambling problem who had reason to resent Park's high standing with the community. They especially emphasized a dispute between the two men in 2007 that testimony from witnesses said had each man accusing the other of not respecting Buddhist traditions.
"Did all these grievances, combined with a large amount of alcohol, boil over and cause the defendant to do something he normally wouldn't do?" asked Cook during her closing argument. "It's certainly possible," she said, noting that prosecutors were not legally required to prove a motive.
And, she argued, there is no reasonable alternative to the hypothesis that Jung killed Park. Woloson had at various points in the trial implied that an intruder could have entered the home and killed Park. Cook retorted that "All the evidence found at the scene points to one person: the defendant."
Cook pointed out, for instance, that the detectives on the scene could find no signs of forced entry or burglary. She emphasized that bloody impressions made by someone wearing socks — not shoes — were found leading from murder scene to the home's kitchen.
"These details are important," said Cook. "Random killers don't take off their shoes when they commit a murder. Random burglars don't take off their shoes when they burglarize your house." Someone living within Korean culture, on the other hand, would not wear shoes inside a house — much less a structure that served as a Buddhist temple — Cook said, arguing that Jung fits that profile.
Jung later told shifting stories to the federal agents who spoke to him in the weeks and years after the homicide, Cook said, pointing to the agents' testimony. Jung had at first denied knowing Park at all, then eventually admitted to being alone with Park at the residence and finding his body the next morning, according to the agents' testimony.
After traveling to New York City in the hours following Park's death, Jung refused for weeks to meet with the agents in person; when he did agree to meet with them, he never showed up, according to the agents' testimony. Jung finally met the two FBI agents face-to-face for the first time in 2010 in the Las Vegas jail cell, where he agreed to talk to them.
"The commonwealth concedes that he never said: 'I committed this crime,'" said Cook. But, she argued, the weight of the evidence overwhelmingly pointed to Jung's guilt.
"He was running. He was afraid of them," she said of his behavior when federal agents tried to question him in the weeks after the homicide. "He was running from the truth in 2008 and he is still running today."