As of Monday morning, March 16, there were 45 confirmed cases of COVID-19 in Virginia; 408 people had been tested, according to the Virginia Department of Health website.
Dr. Michael Jenks, director of the Fauquier Hospital Emergency Department, said Friday that the number of patients at the hospital that had been tested for COVID-19 is in the single digits because so few people meet the criteria (See accompanying box). "We are trying to adhere closely to the requirements for testing because testing supplies are so limited."
He added that there are occasions to test people who don't meet the criteria. "A dialysis patient who has symptoms, for instance." He explained that a dialysis patient couldn't self quarantine for two weeks. "They'd have to go out for their treatments."
He said, "It's a problem everywhere, the shortage of testing supplies. That's why we're being so rigid." He wanted the public to understand "our capacity to do COVID testing is limited."
Dr. Jenks explained that the swabbing materials used for COVID-19 testing are the same as for flu, so "the hospital is not testing for flu unless that would change how we treat them."
From the Virginia Health Department
Wade Kartchner, MD, MPH, health director of the Rappahannock/Rapidan Health District of the Virginia Health Department, answered questions via email Friday about the state of testing in Virginia. 
Q: What are the determining factors around having someone tested? Is it a health department decision or a private doctor decision?
A: For the patient to be tested through the public health system they would need to meet certain criteria (See accompanying box.) since there is a limited supply of tests available at the state public health lab.
Any patient may be tested through the private lab route, if their provider deems it necessary. This testing doesn't require approval from the health department.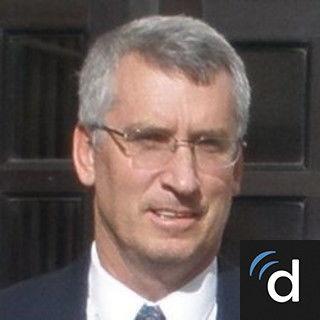 Q: How many tests are available locally? 
A: Testing is available at the state public health lab with facilitation from the local health department. Testing is also available through the main, large private labs in the area -- Labcorp and Quest.
The testing is relatively complex so isn't performed in a medical office. The collection of the swabs is done at an emergency room or medical office and sent either to the state public health lab or to one of the above private labs. Neither the labs nor the health department will perform the swabbing. 
Q: Do we know how many folks have been tested in our area? 
A: Not many through the public health route, since not many people currently meet the criteria.
We do not know how many people have been tested through the private sector, but we do receive notice when those tests run through the databases we have for tracking. These will lag a few days in the system, so we don't have an up to date count.
Q: Does Fauquier Hospital have any tests they can use? 
A: The hospital doesn't have testing capability. Only the two large referral labs mentioned above as well as the state lab have this capability. This is typical for any medium to large complexity test. This may change in the future.
Q: If someone believes they should be tested, how do they go about getting one? 
A: Anyone believing they need testing should call their provider and inform them of their situation and their provider will proceed as indicated. A desire to be tested may not translate into testing; it will be based on the clinical indication.
Q: Have local physicians been briefed on the requirements/procedures? 
A: We have communicated with the large majority of the providers in the area, and have met with a number of practices, as well as the hospital, on testing, including testing criteria and how to wear appropriate personal protective equipment while collecting specimens. All have been sent CDC guidance on the matter. 
Q: Can people go to an independent lab and get a test? 
A: No. The collection of specimens is done at a medical facility, such as a doctor's office or the emergency room.
Q: Are there different kinds of tests? Do we know that they are accurate? 
A: There are a number of tests. All have been vetted by the FDA to meet the appropriate sensitivity and specificity requirements. 
Q: How long does it take to receive results? 
A: Depending on the lab and current volume, between two and six days.
Q: What should people do while they wait for results? 
To use a public health aphorism -- a reason to test is a reason to treat, or in this case, a reason to self-isolate or self-quarantine, depending on whether one has symptoms or not.
Reach Robin Earl at rearl@fauquier.com.