Plans are in the works to expand COVID-19 vaccination efforts for Phase 1a participants -- at risk health care workers and first responders -- before expanding to Phase 1b (which includes essential workers and all residents older than 75) on Jan. 18.
Nearly 1,000 frontline healthcare workers and first responders have been vaccinated at a central location in the Rappahannock-Rapidan Health District, according to Dr. Wade Kartchner, health director of the RRHD. He said, "We plan to evolve (soon) to a larger site with pop-up events in other counties and/or Saturday availability. We continue to recruit staff and volunteers, and look forward to the time when vaccine is distributed to medical providers and pharmacies as well."
So far in the commonwealth, 177,945 vaccine doses have been administered; 12,747 people have received their second dose and are fully vaccinated. The state has received a total of 510,800 doses. That means a little less than 35% of the vaccine received has been administered.
In addition to at-risk health care workers and first responders, residents and staffers of long-term care facilities are included in Phase 1a as well. CVS and Walgreens are handling the vaccination effort in long-term care centers.
Beverley Greene, director of Brookside Rehab and Nursing Center in Warrenton, said that CVS provided vaccines to residents and staff on Friday. Brookside was one of the long-term care centers that reported an outbreak of COVID-19 cases. Ninety-five cases and 16 deaths were recorded in that outbreak, which is still classified as "outbreak pending closure."
The Fauquier Health Rehabilitation & Nursing Center on Hospital Hill in Warrenton held its first vaccination clinic Jan. 8, hosted by CVS. Eighty-five vaccinations were provided to residents and staff members. Additional clinics will be held over the coming weeks to continue providing new vaccinations and also to provide the second round of vaccine dosages to those who received the first dosage, according to Fauquier Health spokeswoman Sarah Cubbage.
The Villa at Suffield Meadows employees are receiving vaccinations at Fauquier Hospital, in order of the prioritization guidance from VDH. Ninety-six residents and staffers have been vaccinated so far. The upcoming vaccination clinic for Villa residents will be hosted by Walgreens toward the end of the month, Cubbage said. "They are expecting a very high rate of residents who will receive the vaccine."
A company spokeswoman said that CVS Pharmacy teams will make three visits to each long-term care facility to give residents and staff their initial shot and booster. The majority of residents and staff will be fully vaccinated three to four weeks after the first visit, depending on which vaccine they receive. CVS Health expects to complete its long-term care facility vaccination effort in approximately 12 weeks, said the press release.
Walgreens began vaccinations on Dec. 21, but is not releasing local data.
According to an explanation from the VDH, most residents older than 75 will be offered the vaccine through their health care provider. Others in this category will be able to access vaccination through their local health department or through arrangements with health care systems and pharmacies.
The Department of Corrections, local and regional jails, local and regional jails, and their occupational health programs will vaccinate staff and persons living in correctional facilities, who are also part of the 1b group. Those living in homeless shelters and migrant labor camps will receive the vaccine through their local health department or through arrangements with healthcare systems and pharmacies.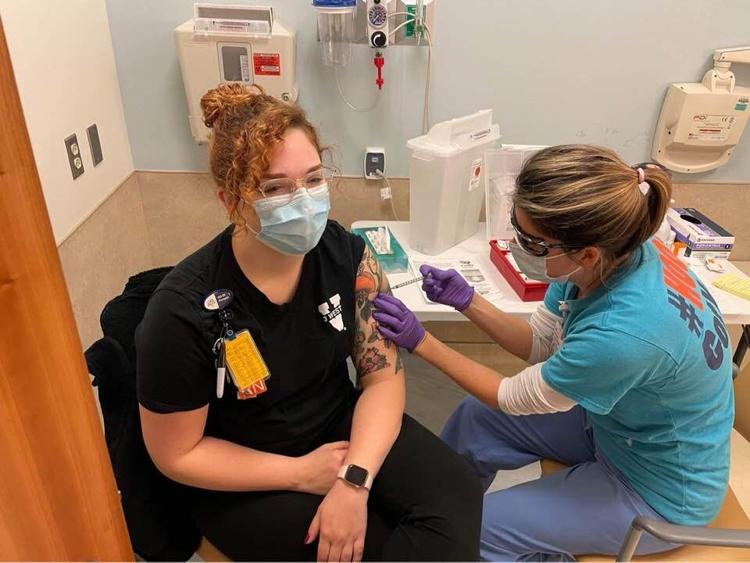 Some health districts will push to vaccinate Phase 1b this week
Eleven health care districts in the state will start vaccinating some people in Phase 1b a week earlier than the rest of the state -- frontline essential workers, people aged 75 and older, and people living in correctional facilities, homeless shelters or migrant labor camps. Those health districts are Alexandria, Arlington, Cumberland Plateau, Fairfax, Lenowisco, Lord Fairfax, Loudoun, Mount Rogers, New River, Prince William and Roanoke County/Allegheny, according to Kathy Stewart, spokeswoman for the Prince William Health District
Moving forward, local health districts will announce as they move into Phase 1b, Stewart said. This information will also be available on the VDH COVID-19 vaccine webpage.
Gov. Ralph Northam announced the appointment of Dr. Danny Avula as the state's new vaccine coordinator on Jan. 6. Avula said beginning Phase 1b on Jan. 11, will provide "increased flexibility to health districts... The governor has made it very clear that the state should not be holding anyone back — if health districts are ready and able to begin Phase 1b vaccinations, they must be able to do so."
It's expected to take several weeks or months to vaccinate Virginians who fall into Phase 1b. The ability to schedule appointments will depend on the supply of vaccine available, said Stewart. Currently the federal government is allocating about 110,000 doses of vaccine to Virginia a week. Future allocations will depend on the manufacturers' capabilities to produce the vaccine safely and is expected to increase gradually over the next months, she said.
Phase 1c is not expected to begin until late spring and won't be completed until sometime between mid-summer and fall, according to current estimates. People between the ages of 65 and 74, as well as those 16 to 74 with conditions or disabilities that put them at greater risk from COVID-19, are included in Phase 1c.
Most of those who are included in Phase 1c because of their age and/or their underlying medical conditions will be offered the vaccine through their health care provider. Others in this category will be able to access vaccinations through their local health department or through arrangements with health care systems and pharmacies, according to the VDH.
In Fauquier County
In Fauquier County, 903 people have been vaccinated as of Jan. 10, according to the VDH website, though reporting can be as much as 72 hours behind. They include employees at Fauquier Hospital, which has been caring for between eight and 16 patients at a time in recent weeks.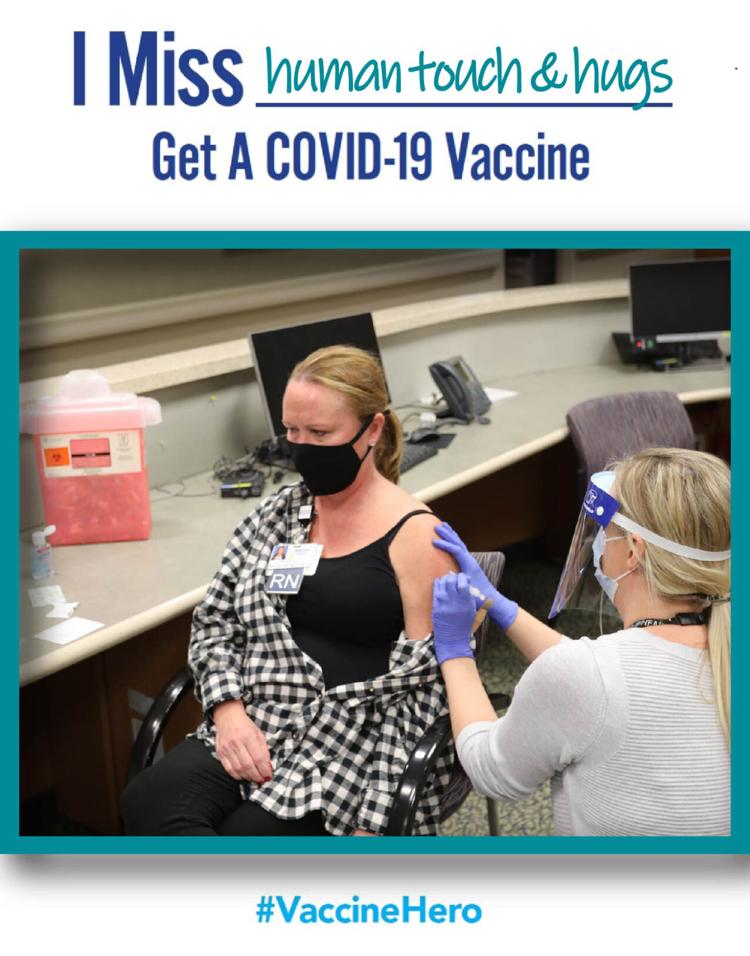 Sarah Cubbage, spokeswoman for Fauquier Health, said that hospital employees began receiving vaccines on Dec. 15. She said, "They show up to a dedicated vaccine area, complete their registration paperwork and receive the appropriate vaccination dose. Upon completion, they will schedule their appointment to receive their second dose along with a vaccination card. The prioritization order in which employees are able to get vaccinated are in accordance with the guidance provided by the VDH… To date, we have provided more vaccinations than originally anticipated…"
She added, "the staff feel honored and fortunate to have the opportunity to participate in this historical moment. Getting vaccinated is how we will end this."
She said, "At this time, our focus is moving from our current Phase 1a (high- risk health care workers and EMS with direct patient exposure) to Phase 1b in the near future (other healthcare personnel not otherwise vaccinated)."
Cubbage said that once the state moves into Phase 1c, and at the direction of VDH, Fauquier Health will assist in providing community vaccinations. Additional details will become available as that date approaches, she said.
Cubbage said that she did not know whether or not volunteers from the Medical Reserve Corps or other volunteers would be recruited to help administer vaccinations.