Cub Scout Pack 957, based out of Our Savior Lutheran Church, celebrated its Arrow of Lights advancement ceremony on Saturday, April 10. The Arrow of Light is the highest rank a cub scout can earn before entering Boy Scouts. Those participating included: Mitchel Burroughs, Bryce Hendrix, Liam Kozanecki, Bear Moffett and Patrick Moravek.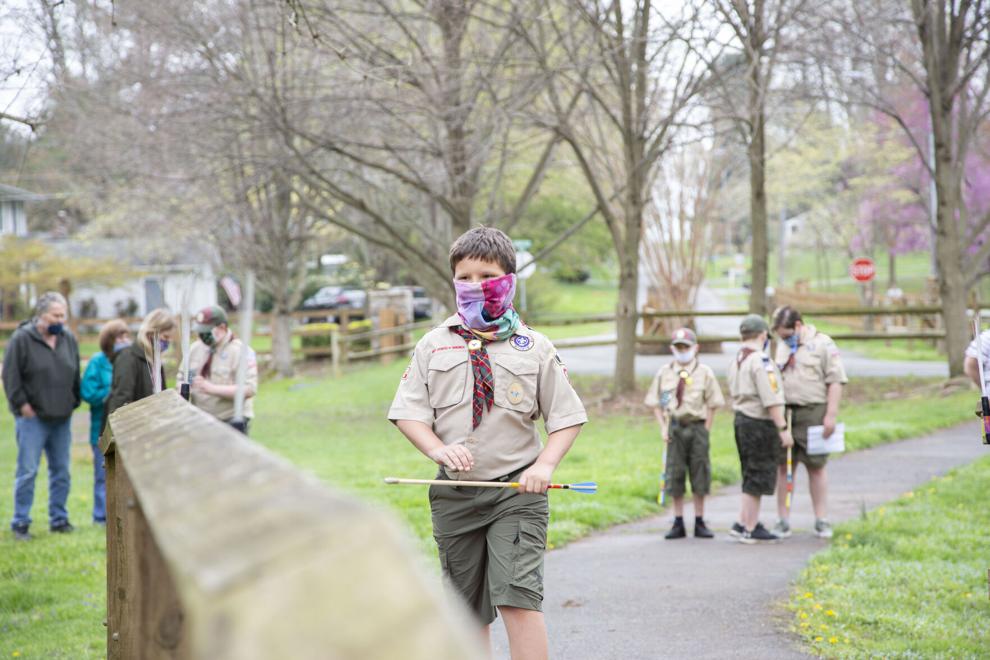 Cubmaster Donnie Kozanecki said that the ceremony is usually held inside, with a small wooden bridge that the boys cross over to symbolize taking the next step in their scouting journey. He said, "We were lucky enough to be able to hold the event outside [at Rady Park in Warrenton] and give the Scouts an opportunity to cross a real bridge during these times. All the boys started as Tigers in 1st grade and have been together moving up through the ranks."
Kozanecki's assistant cubmaster has been Rick Burroughs.
They are now officially members of the Boy Scouts.