Laura O'Konski, Liberty High School choir and orchestra teacher and Ben Lombardo, band teacher, have an idea to bring the community together through music.
O'Konski suggested in a Twitter post that student musicians around the county take part in a large-scale musical project while school is closed through April 13. "The goal is to have each and every one of you participate in the virtual performance of our school's alma mater, 'Land of Liberty,' " she wrote.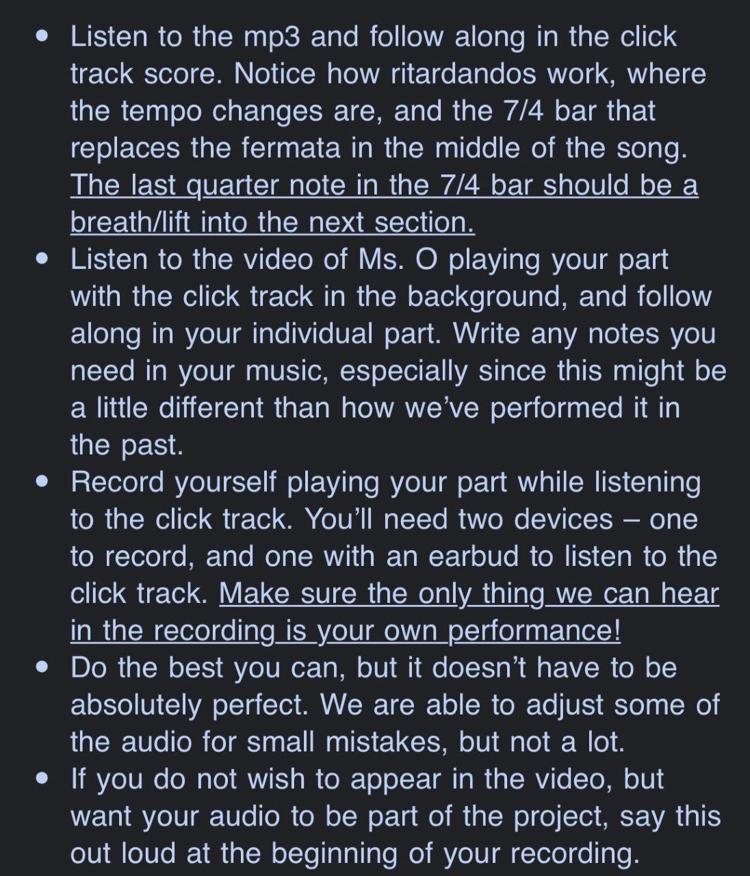 O'Konski said that the sudden school closure due to the COVID-19 crisis has been difficult on everyone. "It's hard not seeing the students every day…. Because it was a sudden decision, we didn't even get the chance to say goodbye. … Since we can't have class, we thought this was one way we could bring everyone together."
For the project, school musicians --  instrumental or vocal – may record themselves playing or singing "Land of Liberty," then send the video to O'Konski or Lombardo. O'Konski said her husband has a recording studio set up in their house, so they'll be able to mix the music together into one performance. She added that she hopes to be able to create a video to go along with the audio where everyone can be seen at the same time. She said that there are about 200 orchestra, choir and band students at Liberty.
Because not every student has access to internet service or a recording device, she knows not everyone will be able to join in, but she is looking for a good turnout. The original goal was to unite the Liberty High community, but she is happy to accept contributions from anywhere in the county. Former Liberty students are also welcome, she said.
She shared in the Twitter post access to band, orchestra and vocal parts, and specific directions on how to record a video to share. (See posts with this article. Click to enlarge.) Finished works can be emailed to laura.o'konski@fcps1.org or Benjamin.lombardo@fcps1.org. The deadline to submit videos is April 1.
"Do the best you can," she wrote to potential participants, "but it doesn't have to be absolutely perfect."