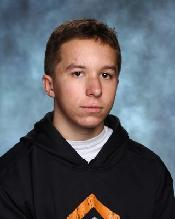 Leviathan Norwood, the 17-year-old accused of killing his mother and brother at their Midland home Feb. 14, has been ruled competent to stand trial, his defense attorney Ryan Ruzic said during a court hearing Thursday. Ruzic, a public defender, said he plans to ask for a jury trial at the next hearing on Jan. 7.
Norwood did not appear during the brief hearing in Fauquier County Circuit Court Thursday. Ruzic acknowledged Norwood had been found competent to stand trial -- "We're not challenging that," he said -- but added he may interview the physician who conducted the competency evaluation before the Jan. 7 hearing.
The results of the competency evaluation have been filed with the court but are not available publicly.
On Monday, a grand jury indicted Leviathan Norwood, 17, of Midland, on two counts of first-d…
Norwood was indicted as an adult in July on two counts of first-degree murder, three counts of using a firearm in the commission of a felony and one count of grand theft of an automobile. He remains in custody at the Loudoun County Juvenile Detention Center.
Norwood is accused of fatally shooting his mother, Jennifer Norwood, and his 6-year-old brother Wyatt in their home. He is also accused of shooting – non-fatally – his father, Joshua Norwood, and subsequently fleeing in a stolen car to North Carolina, where he was later apprehended and extradited to Virginia.
On April 20 Joshua Norwood was found dead at the same home in Midland, according to a Fauquier County Sheriff's Office representative. "No foul play is suspected," said the spokesman, Sgt. James Hartman, at the time, who added that no one else was home at the time and Norwood suffered trauma to the upper body.