In early April, Federal law will forbid the sale of nicotine vaping devices and e-liquids unless the buyer's age can be verified. The legislation is called the Preventing Online Sales of E-Cigarettes to Children Act. The bill applies the same safeguards already in place for traditional cigarettes and smokeless tobacco products, and was included as part of the omnibus federal spending bill for fiscal year 2021.
The law intends to stop sales to those under 18 who purchase the products online and, therefore, cannot easily have their ages verified. The law mandates online age verification for the sale of all e-cigarette products and requires in-person confirmation upon physical delivery.
As a result, it will significantly reduce such sales by online retailers and likely drive their adult customers to brick and mortar vape shops. The kids will be out of luck, which is the intent.
The law will apply only to residential addresses. While legally applicable to shipping only via the U.S. Postal Service, major carriers such as UPS and FedEx will voluntarily comply with the law. DHL already prohibits the shipping of vaping and nicotine products in the U.S.
The law is expected to take effect in early April after the comment period set by the Postal Service closes toward the end of March.
The law will likely shift sales of vaping products from one buying channel to another. Early on at least, it appears to benefit vape shops over online retailers.
There are almost 10,000 vape shops in the U.S. and an estimated 8 million users. Most vape shops are small businesses with just a few employees.
While the industry is viewed negatively by some, proponents say many customers are either reducing their dependence on nicotine or attempting to eliminate it all together. Jeff Giocondo, owner of Wikivapes in Warrenton maintains that vaping can offer a transition to tobacco independence.
"The new law has saved my business. I now will be able to survive," said Jeff Giocondo, owner of Wikivapes. His shop is located at 579 Frost Ave. in the Warrenton Towne Center.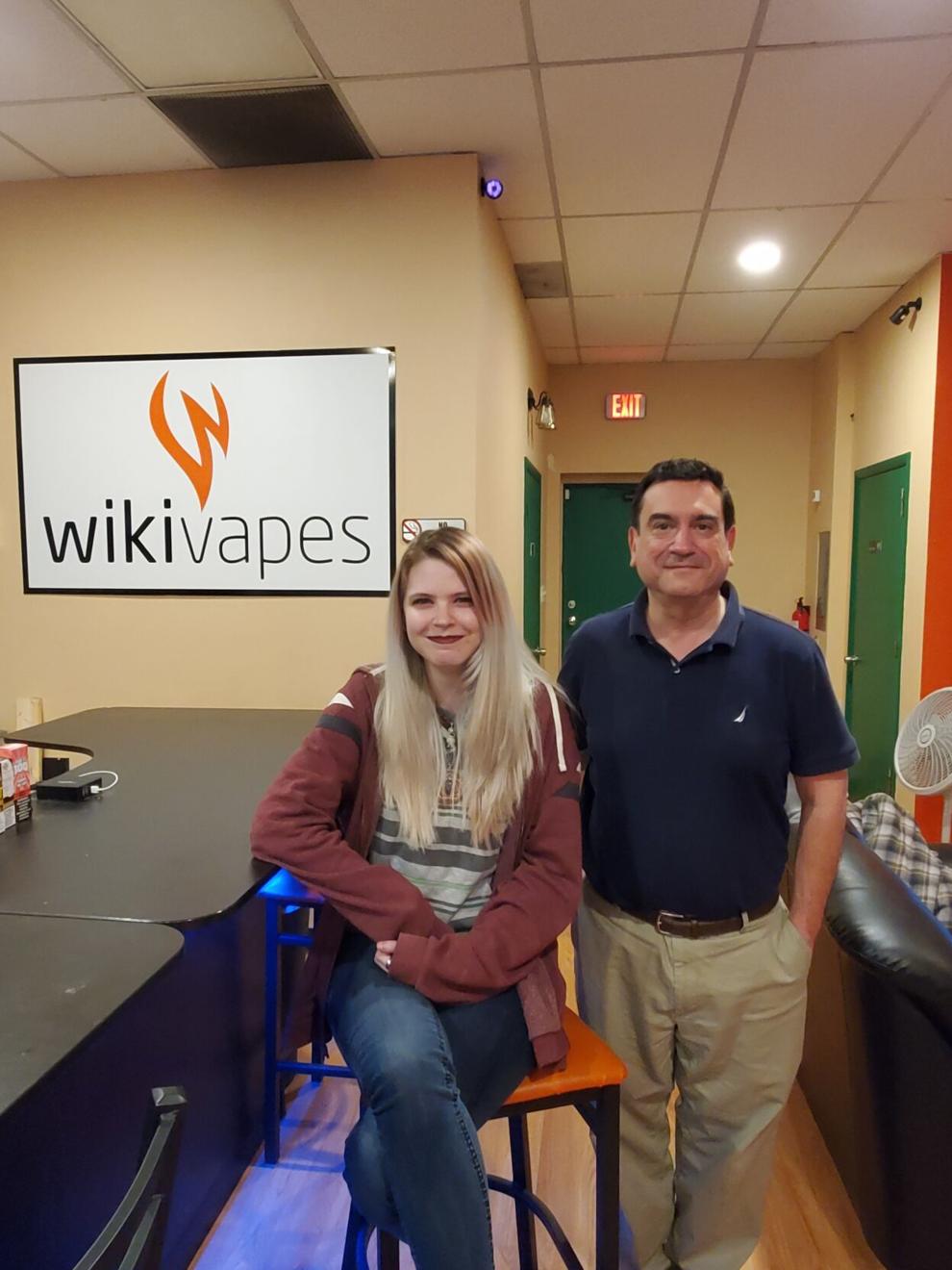 Giocondo, 52, purchased his business just before COVID-19 hit and saw his early sales crash after the lockdown was implemented.
Later in 2020 when his shop was able to reopen, sales were still sluggish. "People were sitting at home on their computers and thinking, 'I need some juice. I'll just order it online instead of going to the shop,'" said Giocondo. That buying option will soon go away.
He is grateful his landlord reduced his rental costs for a few months in mid-2020 to help him get by.
"Recently, I've seen a 100% increase in my business. I'm getting up to 20 customers a day," said Giocondo. Many of those sales were fulfilled in the past by online retailers. The early surge in his business is due in part to some online businesses shutting down in advance of the law's enforcement, he said.
His customers range in age from 21 years old to senior citizens. Older buyers comprise as much as half of his customers. "I would also say 50% of the people who come in here are trying to stop smoking or trying to cut down," Giocondo said. "We fit those people with the right device and right product for what they need."
But where there are winners, there may also be losers. Online retailers will see their customer base evaporating since they will not be able to comply with the age verification mandate on orders. However, many of them are also wholesalers who will be able to retain that business channel since those sales will not go to residential addresses but rather businesses, mostly shops like Wikivapes.
"This is a case that some might see as government overreach, but it's benefiting my business while protecting young people," said Giocondo.
The Tobacco Hut Vape shop at 294 Lee Highway did not respond to a request for comment on the new law.