After a brief hearing in Fauquier County General District Court on Wednesday afternoon, the legal proceedings following the Jan. 8, 2020 murder of Fabian Sosa finally concluded. Terrell Tucker, 21, had originally been charged with being an accessory to homicide after the fact. In a deal with prosecutors, he pleaded guilty Wednesday to a lesser misdemeanor charge of obstructing justice, with a sentence of four months in jail.
Tucker's sentence, 12 months in jail with eight months suspended, comes after three defendants – Emily Race, 20, Jaden Staples, 19, and Antonio Ogburn, 19 -- who pleaded guilty to first-degree murder, were sentenced last month to life in prison. Another defendant, Alexander Golden, 19, was sentenced to 68 years after also pleading guilty to first-degree murder.
According to a proffer of facts signed by the four who pleaded guilty to first-degree murder, Race initiated a plan to rob the occupants of an apartment on Warrenton's Jackson Street at gunpoint. (Race had lived in the apartment briefly in late 2019.)
Tucker declined to drive the four from Woodstock, Va., where the group lived together, to Warrenton. However, Tucker gave Ogburn the gun that would ultimately be used to kill Sosa, according to the proffer of facts.
Race arranged for a man she met on a dating app to drive the group from Woodstock to Warrenton instead. Race, Staples, Ogburn and Golden entered the apartment around 4 a.m., and Ogburn shot Fabian Sosa, 27, twice in the back as he slept. Two other residents, including Sosa's younger brother, were shot multiple times and severely wounded.
Race and Golden were both shot accidently during the incident. After returning to Woodstock after 5 a.m., Tucker allegedly drove Race to a hospital in Winchester, Virginia and then drove Staples, Golden and Ogburn to Detroit, according to the proffer of facts. (Detroit was the hometown of all the townhome's residents besides Race, who lived in Warrenton until shortly before the murder.)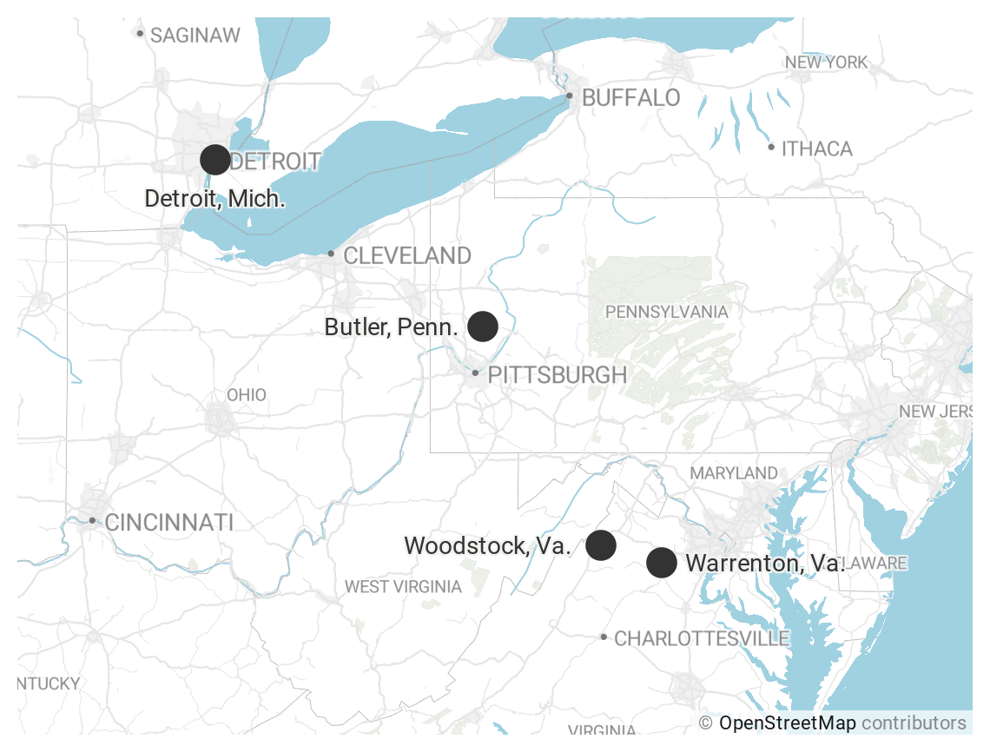 Tucker then allegedly drove from Detroit to Woodstock, immediately returning to Detroit when he saw police presence at the Woodstock townhouse. Race then coordinated with Tucker and Staples to pick her up at a shopping mall near Pittsburgh, the proffer of facts alleges.
Tucker and Staples did drive from Detroit to Pennsylvania to collect Race, the proffer of facts alleges, but their vehicle was stopped almost immediately for a traffic violation and the three were charged with possession of marijuana. In the coming days, they were charged in connection with the Virginia murder.