A lawsuit challenging Fauquier County's 2018 regulation of non-agricultural excavation fill material has been dismissed.
Thomas Schottler, who owns four turf farms doing business as NOVA Turf Farm, bought 56 acres of land off Brent Town Road in Midland in 2017 and hired R.C. Hawkins to bring in fill to level the land to create a commercial turf farm.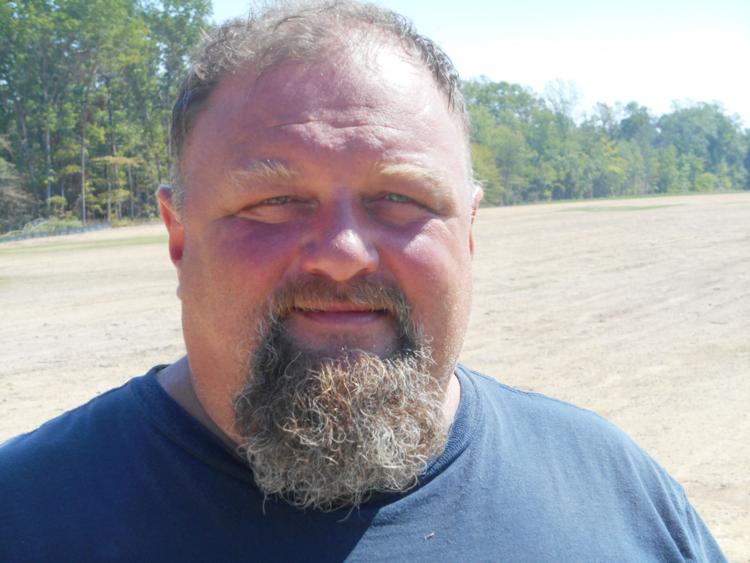 Neighbors began complaining about the number of dump trucks, noise, dust and runoff. In answer to this and complaints about the same activity elsewhere, the Fauquier County Board of Supervisors in September 2018 enacted an ordinance to regulate non-agricultural excavation material. It sets a limit on the amount of fill that can be deposited before a special exception needs to be obtained from the county in order to deposit more. The limit is no more than 200 cubic yards within a 24-hour period or more than 4,200 cubic yards within one year.
The county subsequently issued a notice of violation to Schottler and R.C. Hawkins Construction Co., Inc. for not abiding by the new standard.
Mike Hawkins and Schottler sought a reversal from the county's board of zoning appeals but lost in December 2018. Schottler, his wife Jody, and Hawkins then filed suit in Fauquier County Circuit Court arguing that Virginia law says that agencies of the commonwealth or its contractors can't be forced by a locality to obtain a special exception to store or dispose of non-agricultural fill material. Some of the fill material brought to Fauquier County was from state road projects.
The county sought dismissal of the lawsuit, arguing that neither Schottler nor Hawkins were contractors for the commonwealth themselves. It also argued that since Schottler sold the property to Hawkins on June 26, he no longer had a legal interest in the property and that both Schottler and Hawkins' company lost the ability to pursue the suit as "aggrieved parties."
The attorney for the Schottlers and Hawkins argued they remained aggrieved parties. The Schottlers lost personal and property rights when they were barred from finishing establishment of the turf farm and ended up having it to sell the property. Hawkins is the current owner of the property and is still working to prepare it to become a turf farm, according to the counter argument.
In an Oct. 1 ruling, Judge Jeffrey W. Parker granted the motion to dismiss the suit with prejudice, meaning the plaintiffs can't re-file on the same claim.
"I feel the county is wrong. I'm trying to prove a point. You can't make rules up and harass a farmer," Hawkins told the Times last month. "You can't exceed the Dillon Rule. You can't overstep." The Dillon Rule limits localities in Virginia in what they can do.
By September, Hawkins had started to seed a portion of the land off Brent Town Road to grow turf for sale.
Hawkins said he's made a $1 million investment in developing the sod farm, including $243,000 to purchase the land from Schottler.
His neighbors, Pat Hupp and Jennifer Rainwater, attended Thursday's board of supervisors to again complain about dump trucks continuing to come and go on the Hawkins property.
Cedar Run Supervisor Rick Gerhardt told them their complaints "haven't fallen on deaf ears" and that the county's community development department has been working on the matter. Legislative action from the Virginia General Assembly will be sought in the next session to help, he said.
Reach James Ivancic at jivancic@fauquier.com