UPDATE: A hearing to determine whether or not Irina Barrett, the owner of the Canis Maximus kennel in Broad Run could maintain ownership of 76 dogs and a host of other animals ended quickly Feb 7. When General District Court Judge Greg Ashwell learned that staffers from the Fauquier SPCA were present to testify at the hearing, he announced that his son, William Ashwell, is a member of the SPCA's board of directors.
After initially objecting to Ashwell's presiding over the hearing that day, Barrett's attorney, Trey Mayfield, of Fairfax, said at a hearing on Feb. 10 that he is fine with Ashwell presiding; the hearing to decide ownership of the dogs has been rescheduled to March 10 at 1 p.m.
During the Feb. 7 hearing, it was announced that the chickens, guinea pigs and parakeet seized by sheriff's deputies have already been turned over to the county. It is only the 76 dogs that are in dispute.
Mayfield also said at the brief hearing that Barrett maintains that she only owns seven of the dogs; the other canines were being boarded at Canis Maximus, he said. 
Barrett was arraigned on Feb. 5 in Fauquier General District Court on one felony count of animal cruelty causing the death of an animal and one misdemeanor count of inadequate animal care.
Her motion for the court to appoint a public defender was denied on the grounds that her monthly income exceeds the statutory limit to appoint public counsel. The hearing for both charges will be held on March 25. 
ORIGINAL STORY: Fauquier County Sheriff's Office deputies seized more than 70 dogs on Tuesday, Jan. 28 --  mostly Doberman pinchers and French bulldogs -- from the Canis Maximus kennel, 6205 Beverleys Mill Road in Broad Run. More than 50 poultry and other companion animals were also removed.
Sgt. James Hartman of the FCSO said, "The dogs were found to be in inadequate conditions and suffering from neglect, without access to food and water. The dogs were seized and taken to the Fauquier SPCA for care and shelter. In addition, several deceased animals, both dogs and poultry, were located on the property."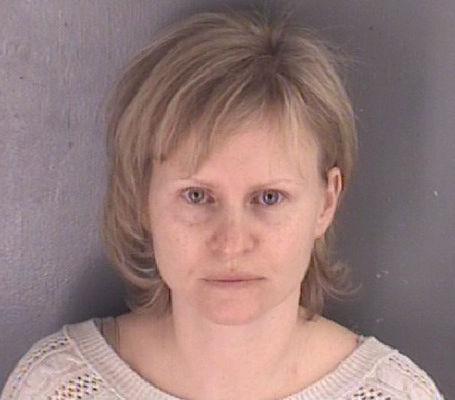 Irina Barrett, 41, owner of the Canis Maximus kennel in Broad Run was arrested Tuesday, Jan. 28 on one felony charge of cruelty to animals resulting in death and one charge of misdemeanor neglect of companion animals, Hartman said.
Barrett was held on a $2,500 secured bond at the time of her arrest. Future charges are anticipated as the investigation continues, according to Hartman.
The police investigation began earlier this month, according to the search warrant, when a female Doberman pincher puppy named Yeva was left unclaimed at the Main Street Veterinary Hospital in Reisterstown, Maryland, and died there.
The Baltimore County Police Department conducted an investigation and determined that the dog exhibited signs of prolonged neglect. It was reported in the search warrant that the puppy was owned by Barrett.
The search warrant reveals that a Fauquier County deputy reported, "I have also viewed Yeva … which … appears emaciated and neglected …"
Hartman said that the deceased dog "was transferred to the Fauquier Health Department Agriculture Laboratory for necropsy. Animal Control deputies sought a search warrant for evidence of long-term cruelty and neglect possibly contributing to death. Preliminary results determined the dog did not receive adequate care and endured extreme suffering."
The kennel has been accused of animal neglect before. In a Jan. 22 Fauquier Times article, Fauquier County humane investigator Hilleary Bogley said that she was the court-appointed humane investigator in January of 2013 during a contentious case of allegations of abuse and neglect at Canis Maximus, which at the time was requesting a special use permit by the Fauquier County Board of Zoning Appeals.
In the report filed by Bogley, she described the kennel as a puppy mill -- defined by the Humane Society of the United States as an inhumane, commercial dog-breeding facility in which the health of the dogs is disregarded in order to maintain a low overhead and maximize profits.
Bogley's report provided details about numerous medical issues in the dogs at the kennel, and cramped and filthy conditions.
Bogley's report said, in part, "We … walked around the house to a room to the right of the garage where there were two 6-foot by 6-foot kennels. There was no ventilation in this room and again a strong stench of urine and feces filled the air. The walls were streaked in mud and feces. Both pens had urine-soaked newspapers with a good amount of urine and feces. The dogs were unable to get out of their own waste.
"In the first pen there were four teenage Doberman puppies all that had dirty bandages on their ears from a current ear cropping surgery. In the second pen there were eight  teenage Great Dane puppies. Several of the Dane puppies looked underweight, acted fearful/unsocialized, and several had severe to moderate hair loss/lesions that appeared to be generalized demodectic mange."
The report stated, "none of the dogs had food or water bowls or access to water and she [Barrett] explained that they make too big of a mess when they are permitted to have water so she only allows them to drink three or four times a day when she offers water."
Bogley reported at the time that there were approximately 50 dogs housed at Barrett's home.
Bogley recommended that the Board of Zoning Appeals allow Barrett to house no more than 12 dogs. The kennel owner sued Bogley and the foundation for $1.35 million for defamation in response to the report. Bogley said that the kennel owner ultimately surrendered 12 of her dogs to the Middleburg Humane Foundation for adoption. Her request for rezoning was denied 5-0. The lawsuit against Bogley and MHF was ultimately dismissed.
In the current investigation, Fauquier County Sheriff's Office Animal Control received assistance from the Stafford County Sheriff's Office, Fauquier County Commonwealth's Attorney, Fauquier County SPCA and the Virginia Attorney General's Office Animal Law Unit.