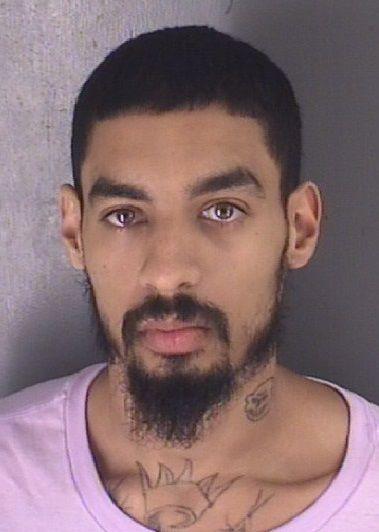 UPDATE, Wednesday, July 14: A jury of 12 Fauquier County residents reached a unanimous conclusion Wednesday afternoon: 25-year-old Daniel Farmer II, of Nokesville, is guilty of first-degree murder and other felonies in connection with the 2019 shooting death of Lincoln Williams Jr. outside his home near Warrenton.
Later in the afternoon, the same jury recommended a prison sentence of 43 years; a judge will make a final sentencing decision in October.
Farmer is the second man to be convicted on murder charges in the case; Myison Ellis, a 39-year-old housemate of Farmer, was convicted last year of firing the single shot to the head that killed Williams, who was 18 years old. Ellis was sentenced to 51 years in prison but he has since appealed his conviction.
On the witness stand Tuesday, Farmer admitted to hatching a plan to rob Williams of drugs – Farmer was upset that Williams had sold him substandard cocaine, he testified. But Farmer claimed under oath that he had tried to back out of the plot.
He continued to drive Ellis to the scene of the robbery-turned-murder, Farmer said, only after Ellis threatened him with a handgun as Farmer drove the pair to Williams' residence. Farmer also claimed that he tried to call Williams to warn him that he was being ambushed.
Neither prosecutors nor Farmer's attorney claimed that Farmer was physically present when Williams was shot and killed – Farmer drove back toward Nokesville after dropping Ellis off near Williams' home, according to Farmer's own testimony, and a third person, Lucretia Robinson, drove Ellis away from the scene in a separate car. Robinson has since pleaded guilty to acting as an accessory to murder after the fact.
Because there was no physical evidence directly tying either Farmer or Ellis to the scene, much of the case rested on Farmer's own statements to investigators and in court this week. Neither Ellis nor Robinson testified this week, and both prosecutors and Farmer's attorney tried to use Farmer's statements to their advantage.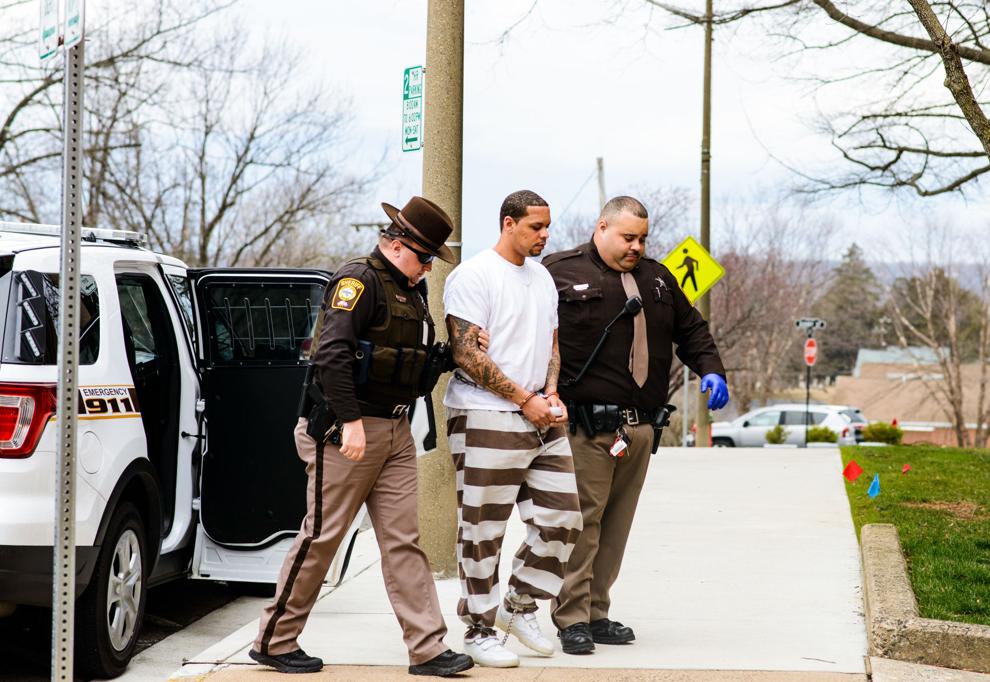 The prosecutors, Senior Assistant Commonwealth's Attorneys Abigail Owens and Amy Cassandra, pointed to testimony from several detectives who said that Farmer admitted to planning to rob Williams; that he drove Ellis to a bridge near Williams' residence and that he pointed out to Ellis – who had never been to Williams' residence – which house to rob and where to lie in wait for Williams to get home.
"We know this was the defendant's idea. He said so himself," said Owens in her closing argument Wednesday. "There is no reasonable theory of innocence in this case," she continued, calling Farmer's claims that Ellis coerced him into participating "completely self-serving."
Farmer knew Ellis had a gun, Owens said, yet guided him to Williams' residence anyway. "He pointed out where [Williams'] house was so that Myison Ellis could lie in wait for Lincoln to return home."
She also pointed to testimony from Williams' parents, who said that, before he died, their son named "Rude Boy" – Farmer's nickname that is tattooed on his arms – as the person responsible for the shooting. "[Williams'] didn't know Myison Ellis' name. He didn't know the person who shot him. But he knew 'Rude Boy.' He knew, even though [Farmer] wasn't shoving a gun in his face, who was responsible."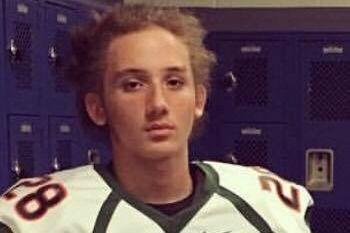 Owens additionally pointed out that Farmer didn't tell investigators that Ellis allegedly threatened him on the way to the robbery until months after his arrest. "It takes months for [Farmer] to tell us this version of events," Owens said. "You'd think he'd be shouting from the rooftops."
Besides, Owens claimed, the argument that Farmer was under duress is invalid even if the jury believed Farmer's version of events; Farmer had ample opportunity to escape the situation after Ellis left Farmer's vehicle, she said. The duress defense "isn't available if the defendant had a reasonable opportunity to escape and did not do so."
And, she pointed out, there is no evidence in messages between Williams and Farmer around the time of the shooting that Farmer tried to warn Williams.
"You can use common sense when judging the testimony," she said. "When you think about what he said, it just doesn't make sense."
Farmer's attorney, Robert Bryan, argued that, because Farmer's own statements were so central to the prosecution's case, it would be illogical to believe only some of Farmer's testimony. "You have to accept his testimony as fact, just as the commonwealth wants you to," Bryan told the jury. "They're going to argue: … 'believe everything he said that points to his culpability,'" Bryan said. "They want you not to believe anything that helps him in this case."
Bryan acknowledged that Farmer initiated a plan to rob Williams and said that his client "did not always make the right decisions" in the days and hours before and after the shooting. But, Bryan said, "It's certainly good that, at some point [during the drive to Williams' house], a light bulb went off" and that Farmer decided to back out of the plot.
Farmer "wanted to withdraw from the conspiracy" but Ellis prevented him from doing so, Bryan said. "Mr. Ellis acted independently after Mr. Farmer tried to abandon this conspiracy."
Ellis alone, Bryan argued, is responsible for Williams' death. "From that moment on, there is no conspiracy," he said. "[Farmer] is trying to abandon this plot." Bryan also criticized prosecutors for not calling Ellis or Robinson to the stand to corroborate their version of events.
Despite the lack of textual evidence that Farmer tried to warn Williams that he was in danger, Bryan pointed that call records show that Farmer tried to call Williams in the minutes before the shooting. That, he said, leaves open the possibility that Farmer intended to warn Williams. "Mr. Farmer did what he could – in his eyes – to stop this from happening." Bryan said.
Jurors chose to believe the version of events presented by prosecutors, finding Farmer guilty of first-degree murder, robbery, conspiracy to commit robbery and the use of a firearm in the commission of a felony.
Farmer was sentenced to 25 years on the murder charge; 10 years on the conspiracy charge; 5 years on the robbery charge and 3 years on the firearm charge.
Farmer has already spent much of his life in prison. At age 15, he took part in an armed robbery in Fredericksburg as part of a gang and was not released from juvenile detention until he turned 21 years old. He was a free man for less than two years before taking part the incident that led to Williams' death.
"The only thing he learned from that experience [in detention] is to get someone else to else to do your dirty work," said Owens at a brief sentencing hearing on Wednesday, arguing Farmer was not likely to be rehabilitated if the jury recommended the minimum 28-year prison sentence.
The victim's mother, Crystal Williams, asked the jury to sentence Farmer to a longer term in prison than the legal minimum. "He was so much more than just a drug dealer," she said of her son. "He got caught up, and a lot of kids have they chance to work themselves out of it. But he never had the chance."
Bryan emphasized to the jury his client's assertion that he never intended for Williams to be hurt or killed -- and that Ellis was the person who pulled the trigger, not Farmer.
---
Original story -- Tuesday, July 13
On the night of Aug. 26, 2019, 18-year-old Lincoln Williams Jr. staggered into his family's home outside Warrenton, leaving a trail of blood in his wake. He woke up his sleeping mother and pleaded with her to help him. As his mother tried to wipe the blood away from his face, his father called 911 and asked him: "Who did this to you?"
The younger Williams, lying on the floor, struggled to speak but eventually responded: "Rude Boy," Williams' father testified in court Monday. Lincoln Williams Jr. eventually succumbed to his wounds and he was pronounced dead at Fauquier Hospital before midnight.
"Rude Boy" is a nickname for Daniel Farmer II, now 25, of Nokesville, according to multiple witnesses who testified in court this week; Farmer's murder trial began Monday and both sides rested their case on Tuesday. Farmer is charged with first-degree murder and several other felonies in connection with Williams Jr.'s death. Closing arguments are expected to take place Wednesday morning, after which the jury will begin deliberating.
Another man, 39-year-old Myison Ellis of Waynesboro, was convicted in March 2020 of firing the shot that killed Williams. Prosecutors alleged during the March 2020 trial that Farmer came up with a plan to rob Williams of drugs and money and recruited Ellis to commit the robbery itself. Following his conviction, Ellis was sentenced to 51 years in prison.
Ellis, however, has maintained his innocence throughout the case and has since appealed his conviction to the Court of Appeals of Virginia, where his case is pending.
During his trial, Ellis' attorney claimed he was not involved in the robbery and homicide at all; that he did not own or use a gun and was not connected to the scene of the murder by any physical evidence. His attorney said that the only evidence against her client was the word of the alleged co-conspirators, who are also charged in the crime. She pointed out that investigators never found the murder weapon.
This week, prosecutors didn't allege that Farmer was physically present when Williams was shot; rather, they claimed he was responsible for Williams' death and set up an "ambush" of Williams in his driveway as he returned home that night.
"Without [Farmer] planning the robbery, Lincoln Williams might still be alive today," Senior Assistant Commonwealth's Attorney Amy Cassandra said in her opening statement on Monday.
Farmer had been scheduled to go on trial in March 2020, immediately following Ellis' conviction, but the pandemic repeatedly delayed proceedings until this month. He faces life in prison if convicted.
Victim's parents testify about moments after shooting
The victim's father, Lincoln Williams Sr., testified Monday that he had met Farmer 12 days before his son's death. On Aug. 14, 2019, Farmer came to the Williams' residence on Old Auburn Road and introduced himself as "Rude Boy," Williams Sr. told the jury.
Williams Sr. said that he confronted Farmer about hanging out with his son, telling the jury that he didn't trust Farmer. "[Farmer] said he was taking my son under his wing to teach him 'the game,'" Williams Sr. told the jury.
When asked what he understood "the game" to mean, Williams Sr. said that it meant "to be a hustler" and to sell drugs. When Farmer came to the Williams' residence in mid-August, Williams Sr. said that he saw his son and Farmer with cocaine in Williams Jr.'s bedroom.
On the evening of his son's death, Williams Sr. said that he again saw cocaine in his son's bedroom. "We got into it, so I was kind of pissed off at him," Williams Sr. said. His son then left to go to Walmart, leaving before 10 p.m.
A motion sensor installed in the driveway alerted Williams Sr. that someone was in the driveway at 10:11 p.m., he testified. He ignored it. "I always go outside," he said of the motion-sensor alerts, "and I didn't that night because I figured it was a stupid animal."
At about 10:30 p.m., Williams Jr. staggered inside and woke up his mother, Crystal Williams. At first, "I thought he had just been beat up," she testified Monday; there was so much blood, she said, it was impossible to see what would later be identified as a single gunshot wound to his forehead.
"I kept asking, 'Do you know who did this?' And he kept telling me, 'Yes.'"
When Williams Sr. became aware of what happening, he grabbed a gun and went outside to look for the perpetrators, but he didn't see anything in the driveway or the yard; a few moments later, he saw a car speeding down the road in front of the house. Williams Sr. then went back inside and called 911, he testified.
When on the phone with a dispatcher, Williams Sr. repeatedly asked his son who had shot him while his mother tried to clean blood off his body. "He wouldn't tell me," Williams Sr. said. "He might have been trying, but he was so full of blood." Instead, Williams Jr. initially held up two fingers in response to the question, his father testified.
Eventually, Williams Jr. gained the strength to speak. "He said – it just spat right out – he said: 'Rude Boy!'" Williams Sr. testified.
"The last thing my son said to me before he died in my hallway was: 'Don't let me die.'"
The next day, Williams Sr. discovered that his backpack – which was exactly like one used by his son -- had been stolen from his unlocked vehicle. The father's backpack contained ordinary items like heartburn medication and a phone charging cable, he said.
An identical backpack was found in Williams Jr.'s bedroom, according to testimony from Virginia State Police Senior Special Agent Michael Jones on Monday. That backpack contained 38-caliber ammunition and was found along with a 38-caliber revolver and a "tactical shotgun," he said.
"White chunky material … consistent with cocaine" and a mixing bowl containing a similar substance were also found in the victim's bedroom, he testified. Jones also found what he suspected to be "owe sheets" consistent with someone dealing narcotics, he testified.
Farmer takes the stand in his own defense
Farmer took the stand Tuesday, the only witness called by defense attorney Robert Bryan.
Farmer admitted to coming up with the idea of robbing Williams and enlisting Ellis' help -- Ellis and Farmer lived in the same house, and Ellis was dating Farmer's sister. But, Farmer claimed, it was Ellis who initiated the plan to travel to Williams' residence and to rob Williams at gunpoint.
Farmer's original plan was to "strong-arm" Williams at Farmer's residence, not at Williams' house, Farmer claimed on the stand, noting that he was upset at Williams for selling him substandard cocaine. When Williams advertised on social media that he had just received a new batch of cocaine to sell, Farmer said that he set up a time to buy cocaine from Williams; the intention was to rob Williams during that interaction.
On the stand, Farmer said that he had a change of heart while driving Ellis to Williams' residence and that he told Ellis that he didn't want to go through with the robbery. "I decided I didn't want to do it. I thought it was a bad idea."
In response, "[Ellis] rolled the window down and started shooting the gun out the window," Farmer said. "And then he started to point the gun at me. … [Ellis] told me to shut the f--- up and keep driving." Farmer claimed that he was "fearful for his life" during these moments.
Farmer said that he then dropped Ellis off a short distance from Williams' residence, and Ellis got into a vehicle with Lucretia Robinson, Farmer testified. Farmer said that he then drove ahead of the second vehicle, pointed out Williams' residence to the pair, then drove back toward Nokesville. (Robinson has since pleaded guilty to acting as an accessory to a homicide after the fact.)
During cross examination, Farmer admitted to driving away from the area because he wanted to establish an alibi and also acknowledged that he initially lied to investigators about his involvement in the robbery.
Earlier, Farmer said of his false statements to police: "I didn't want to tell them anything at first, but after the fact my conscience started eating at me."
Farmer claimed Tuesday that he tried to contact Williams to warn him that Ellis was going to ambush him. "I was going to call him and tell him, 'Yo, there's somebody waiting on you,'" said Farmer, but he added that cell phone service in the area is spotty and that he was unable to get through to Williams in the minutes before the shooting.
Farmer claimed that Ellis arrived at their shared home at roughly midnight and again threatened him with a gun. "Don't start asking questions. Don't worry about it," Farmer said that Ellis told him. Farmer claimed that, until the next morning, "I didn't even know [Williams] got robbed."
During cross examination, Senior Assistant Commonwealth's Attorney Abigail Owens attempted to poke holes in Farmer's testimony, pointing out that Farmer did not bring up the story about Ellis pointing a gun at him in the vehicle until months after he was arrested. Owens also pressed him about why he didn't call the police if he was truly concerned for Williams' safety.
Additionally, as Owens pointed out, Farmer said in a February 2020 interview that the story about Ellis threatening him in the vehicle was a lie, according to separate testimony from Fauquier Det. Jonathan Waddell.
Detectives say that Farmer confessed to planning robbery
On Tuesday, three Fauquier detectives took the stand and told the jury that Farmer had confessed to planning to rob Williams.
"[Farmer] said that he set up the robbery of Lincoln Williams, and he would repeat it numerous times," testified Capt. Richard MacWelch. At another point Farmer told him: "Robberies are a 50-50. They can go bad," according to MacWelch's testimony.
Farmer "was pretty adamant that he did set up the robbery to take place there," said Det. Chris Bream on Tuesday, referencing a police interview in the days following the shooting. Farmer told him that he had led Ellis, who was in another vehicle, to Williams' home prior to the shooting and then driven away, according to Bream's testimony. "[Farmer] was supposed to get his cut," following the robbery, Bream said, adding later the object of the robbery was powder cocaine.
Det. John Thorpe said that Farmer initially lied to him during an interview in the days following the incident. "[Farmer] would say, 'I lied to you before. I'm telling the truth now,'" testified Thorpe. Eventually, Farmer confessed to setting up a robbery at Williams' home and to enlisting Ellis to rob Williams.
"[Farmer] set up the robbery for Mr. Ellis to conduct," Thorpe said. He added that Farmer had told him that Ellis "was supposed to wait for the victim to get home" and that Farmer knew that Ellis would be armed.
When Thorpe questioned Farmer why Williams had said "Rude Boy" was responsible for the crime, Farmer told him that "he figured the victim knew he was being set up," according to Thorpe's testimony.
Williams' self-described best friend, Garrett Smoot, also took the stand Tuesday, testifying that he and Williams drove to Winchester earlier on Aug. 26 and that they each purchased $1,600 worth of cocaine to re-sell. Williams told him he was going to make a sale that night at Williams' residence, Smoot testified, though he was unsure who the buyer was.