Jerry Wood, who represented Ward 1 on the Warrenton Town Council from 2014 to 2020, died Friday from complications of COVID-19. He was 83.
Warrenton Mayor Carter Nevill shared the news of Wood's death Friday afternoon in a press release.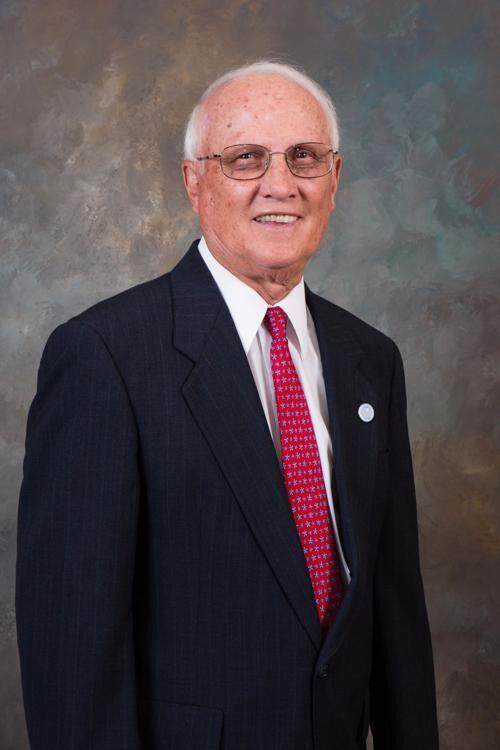 A veteran of the U.S. Navy, Wood previously served in the Virginia House of Delegates from 1992 to 1994, representing the 31st District. He owned the former Fauquier Pharmacy on Warrenton's Main Street for two decades. He is survived by his wife, Coleen.
"Mr. Wood tirelessly advocated for community nonprofits," Warrenton Mayor Carter Nevill said in a statement Friday. "He served on multiple committees and community organizations ranging from mental health, the environment, transportation, and public safety. Instrumental in founding the Boys and Girls Club of Fauquier, he was the definition of a servant leader throughout his life."
Wood had been hospitalized due to complications from COVID-19 since at least Jan. 1.
"Today should be a joyous day of watching Alabama football play in the Rose Bowl," Town Councilman Sean Polster (At-large) posted on Facebook on New Year's Day alongside an old photograph of him and Wood posing in University of Alabama attire. "But unfortunately, my friend (some call us Mutt & Jeff) is in the hospital with issues stemming from COVID. Please take a minute to say a prayer for Jerry and his family, wear your mask, do your part to fight COVID and remember...ROLL TIDE."
On Friday, Polster called Wood "a pillar of this community and the commonwealth."
"I was and am truly honored to have considered him a friend, colleague and mentor," said Polster, who served on the town council with Wood from 2014 to 2020.
Wood was a "statesman," Polster said. "The only thing he loved more than service was his family."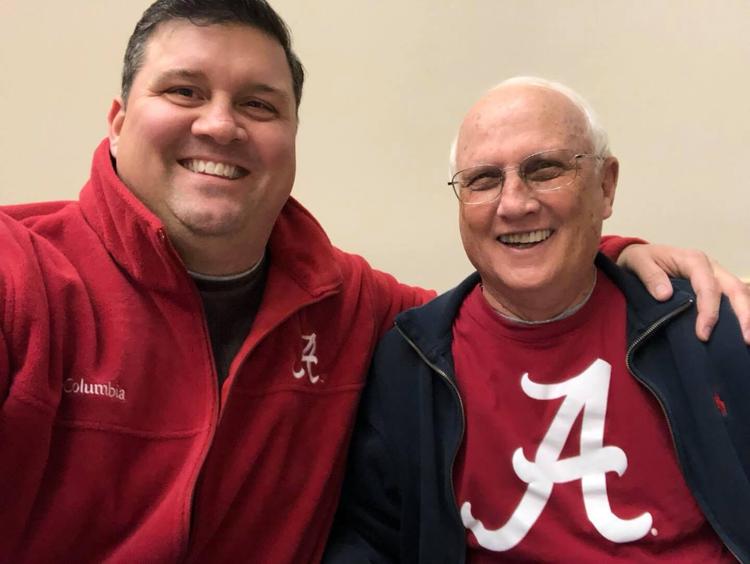 Nevill added in a personal statement that he had known Wood for his entire life. "My heart is broken today," Nevill said. "He was my introduction to the personal impact of economics when he raised the cost of candy bars from 25 cents to 50 cents" at the Fauquier Pharmacy.
"That I was able to grow up and share the dais with him as a colleague, addressing the budget and financial challenges of the town, is a distinct and serendipitous honor."
Nevill said it was Wood's personal attributes that would be most fondly remembered by those who worked with him. "He brought joy to council," Nevill remembered. "His sense of humor, impish laugh and broad smile lightened the mood of many council meetings and brought the council closer together."
Wood served as the council's "unofficial chaplain," Nevill said, and often led council members in prayer before meetings. "His invocations were timely, personal, universally spiritual and delivered with the grace befitting a seasoned pastor."
Warrenton Town Councilman Kevin Carter (Ward 5), who served for four years on the council alongside Wood, called Wood a "perfect gentleman with the highest integrity," adding: "He absolutely loved Warrenton, Virginia and our country. It was a pleasure to work with him, as he was willing to disagree but was never disagreeable."
Warrenton Town Councilman James Hartman (Ward 4) knew Wood from the Fauquier Pharmacy and from when they were both involved with the Boys and Girls Club.
"Jerry was a class act. He is one of a kind," Hartman said. "He always had that smile on his face and a funny story. I'm going to miss his sound advice and his wit. People like Jerry only come around once in a while and this is a great loss for our community."
Warrenton Town Councilman Brett Hamby (Ward 3) said Wood was both knowledgeable and approachable.
"It is a huge loss for our town," he said. "I always considered Jerry one of our elder statesmen. He led us in prayer in a lot of our meetings. He certainly had so much experience that I relied on. Jerry was always the kind of guy you could bounce ideas off of and see what he thought."
Warrenton Town Councilman Bill Semple (Ward 2), who was elected this year, said that although he had not worked directly with Wood, his service to the town and the community was "legendary." Referencing Wood's struggle with COVID-19, Semple said, "The news of Jerry's passing is among the saddest I have ever received, especially at a time when a relentless pandemic has made our hearts grow heavier by the day, and now strikes so close to home."
After Wood retired from town council in June 2020, Heather Sutphin was elected to serve in the Ward 1 seat. "I am just heartbroken," she said Friday. "He gave his all to his country and his community. He never met a stranger and always had a kind word."
A memorial table has been set up at the Warrenton Visitors Center at 21 Main St. for anyone wishing to pay their respects or leave a note for Wood's family.