Regional Commission to honor five with leadership awards
The Rappahannock-Rapidan Regional Commission will honor five community and regional leaders at its annual meeting to be held at the Lake of the Woods Clubhouse in Orange County on Thursday, October 7.
Sean Polster, Warrenton Town councilmember, and Paige Read, Town of Culpeper director of Tourism and Economic Development, were selected for Government Leadership awards. Tom O'Halloran, Culpeper Soil & Water Conservation District board member and owner of Glengary Farm in Culpeper County, and Linda Stouffer, president of VolTran and longtime community leader in Fauquier County, were selected for Citizen Leadership awards.
The Regional Commission will also honor the life and work of former Commission member, Town of Warrenton councilmember and House of Delegates member Jerry Wood, who passed away in January 2021, with a posthumous Regional Leadership award.
The RRRC presentation will be held Thursday, October 7th beginning at 5:30 p.m. at Lake of the Woods in Orange County, and will include a keynote address from Jay Grant, director of Outreach, Planning and Compliance with the Virginia Department of Housing and Community Development. Registration for the event is $20 through September 30, and information can be found at https://www.rrregion.org/annualmeeting or by calling the Regional Commission at 540-829-7450.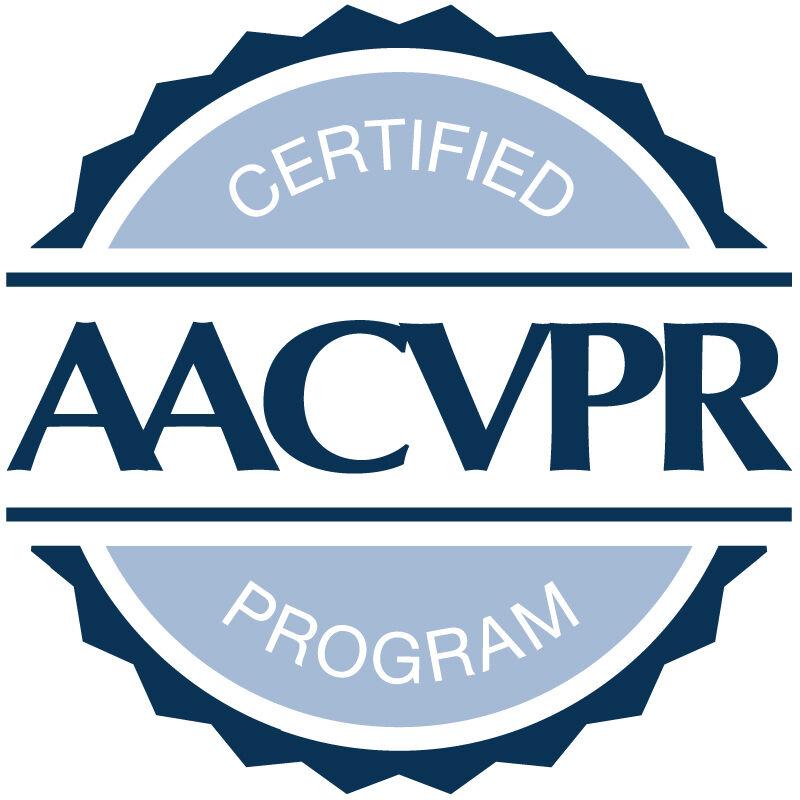 Fauquier Health received special certification  
Fauquier Health Wellness Center has received the certification of its cardiovascular/pulmonary rehabilitation program by the American Association of Cardiovascular and Pulmonary Rehabilitation.This certification is recognition of the commitment to improving the quality of life of patients by enhancing standards of care. This only peer-review accreditation process reviews individual programs for adherence to standards and guidelines developed and published by AACVPR and other related professional societies.
Cardiovascular and pulmonary rehabilitation programs are designed to help people with cardiovascular problems and pulmonary problems recover faster and live healthier. Both programs include exercise, education, counseling and support for patients and their families.  
Patricia and Nicolaas Kortlandt Memorial Fund awards grants
The Northern Piedmont Community Foundation announces the recipients of the 2021 Patricia and Nicolaas Kortlandt Memorial Fund Grants, totaling more than $95,812 and supporting 21 local causes.
Fauquier County residents for more than 50 years, Patricia and Nicolaas Kortlandt were community-minded people dedicated to civic organizations designed to strengthen the fabric of our community.
NPCF Executive Director Jane Bowling-Wilson said that communities, nonprofits and donors work together to provide services that promote the welfare of others. "Thanks to folks like the Kortlandts, Northern Piedmont Community Foundation is able to support these organizations with annual funding."
The grant recipients proposed projects included the Fauquier Museum at the Old Jail will provide a greater online presence so that Fauquier history may be searched and seen online. Fauquier Education Farm will be purchasing seedling tables for its new greenhouse. Rainbow Therapeutic Riding Center will continue in its work of supporting those with developmental disabilities. The Fauquier County Youth Orchestra will be developing their guitar ensemble,
Other recipients include: Warrenton Antiquarian Society; Friends of the Fauquier Library; Fauquier Habitat for Humanity; Foothills Housing Corporation; Turn the Mill Around Campaign; Fauquier Community Child Care, Inc.; Kid Pan Alley; Boys and Girls Club of Fauquier; Friends of the Rappahannock; Goose Creek Association; American Red Cross; Next Generation Choices Foundation; Fauquier Family Shelter Services, Inc.; Fauquier Community Coalition; The Arc of North Central Virginia; Fauquier FISH; and People Helping People of Fauquier County, Inc.
Oak View National Bank announces chairman, vice chairman
Oak View National Bank announces the election of Michael A. Ewing as chairman of the board and chief executive officer and Earl H. Douple, Jr. as vice chairman and lead outside director.
Ewing has over 40 years of experience in the financial services field. Previously, Ewing served as president and CEO of Marshall National Bank and Trust Company. He earned a Bachelor of Science from Virginia Tech and is a graduate of the Virginia Bankers Association School of Bank Management and the Graduate School of Banking at Louisiana State University.
Douple has been a member of the bank's board of directors since the bank opened its doors in 2009, serving as its chairman for the last three years. He is retired from professional life. Douple is a graduate of Dickinson College. He holds a Master of Laws from Georgetown University and a Master of Business Administration from The Darden School at the University of Virginia.
"We are privileged to have such an esteemed and connected group of individuals willing to serve on our oard," commented Ewing. "Their knowledge, expertise, and deep commitment to the bank and the community has been instrumental to our success."
New executive director 
Middleburg Humane Foundation has recently welcomed Sarah Wees as its new executive director.  Wees previously served as the executive director at the Southeast Volusia Humane Society in New Smyrna Beach, Florida where she worked to drastically reduce shelter euthanasia rates and raise revenue required to update the shelter's canine housing. Wees was drawn to MHF because of the variety of animals it takes in and is especially interested in expanding the equine and livestock program. "MHF is fortunate to have a shelter situated on more than 20 acres, and I would like to see more of the land utilized to help local equines," Ms. Wees said. 
Fauquier Chamber names former town councilman to top leadership role
Alec Burnett has been named as the new full-time executive director of the Fauquier Chamber of Commerce effective Sept. 1, the organization announced Tuesday; Burnett will replace interim executive director Carlton Shutt. Burnett represented Ward 2 of the Warrenton Town Council from 2016 to 2020 and currently works in operations and branding for Hilton Hotels.
"He understands the unique and special gifts that Fauquier County has to offer," said chair of the board of directors, Marianne Clyde, in a press release. "He is a strong advocate for business, which uniquely qualifies him to lead us into our next 100 years."
Michelle Coe, who will become the board's chair next year, was also quoted in the press release. "As we continue to move though the pandemic, the chamber's board of directors has been fully engaged in finding ways to build resiliency — not only within the organization, but for Fauquier County businesses, as well," she said.
"Engaging Alec Burnett is one step forward in a larger strategic plan to create the Chamber as a strong resource for the Fauquier business community."
According to the press release, Burnett was previously the general manager and chief operating officer at Fauquier Springs Country Club.
The Fauquier Chamber "focuses on providing development and publication of promotional/descriptive materials, business seminars and community forums on local concerns," according to its website.
Local agricultural educator selected to participate in national program
Susan Hilleary, Fauquier High School, was among nine agricultural educators selected to participate in the 2021-2022 CROPS program through a nationwide search. The CROPS (Cost-effective Roll Over Protection System) program, started in 2013, is a federally funded research initiative through the National Institute for Occupational Safety and Health. Its partnership with the University of Kentucky is designed to combat tractor rollover fatalities in the Appalachian Area and Mississippi Delta.
The experiential learning curriculum focuses on agricultural mechanics and safety. Each educator participated in an annual professional development event in July in Pigeon Forge, Tn. The CROPS team trained teachers on the curriculum and the fabrication process for constructing a CROPS.