LFCC cybersecurity among top 50 in national competition 
A cybersecurity team made up of LFCC students ranked in the top 50 among the more than 950 teams competing in the Fall 2020 National Cyber League Competition. 
Team captain D.J. Joachim likened the competition to a marathon, but with hacking. Some rounds are just for individuals, and others for the team as a whole. The individual and team games were each three days long, or "72 hours of straight hacking," according to Joachim, who graduated in December with a degree in cybersecurity. 
IT professor Henry Coffman, who is the cybersecurity program manager, said the NCL provides scouting reports for each player. This scouting report is available to employees, who can refer to it when assessing prospective job candidates, Coffman said. 
"Students can use the scouting report to get a job," he said. "It gives them great experience and knowledge of different realms within the cybersecurity industry. The competitions demonstrate a candidate's thought processes, analysis and the ability to figure things out. It shows that they're willing to continue against the odds and to analyze and try to find a solution to a problem." 
LFCC offering cybersecurity engineering associate degree 
A new career pathway is now available for LFCC students with a knack for math.
The cybersecurity engineering degree is designed to transfer into a bachelor's degree program, with some students going for more advanced degrees. 
"It's really unique to be able to offer an associate degree in cybersecurity engineering," said IT Professor Henry Coffman. Coffman is the manager of LFCC's cybersecurity program, which is a National Security Agency/Department of Homeland Security-designated Center of Academic Excellence.   
If a cybersecurity student maintains an A or B grade in the required calculus classes, they can co-enroll in cybersecurity engineering classes taught by faculty at George Mason University; they will still be paying LFCC tuition rates. 
The degree is designed to seamlessly transfer into GMU's cybersecurity engineering bachelor degree program, although graduates can transfer to other universities. GMU has an accelerated master's degree for the field, as well.  
The Clifton Institute is offering summer environmental camps 
This summer, the Clifton Institute is offering scholarships for environmental summer camp programs to families with children interested in spending time outdoors and learning about nature. These scholarships cover the full cost of tuition except for a $50 nonrefundable deposit per child and are currently available for two summer camp programs: 
Young Scientists Research Experience — June 21 to 25. Students, ages 13 to 18, engage in inquiry-based, hands-on learning as they develop their own research questions, collect and analyze data, and present their results, all under the guidance of an experienced mentor.  
 Young Explorers — Two-week sessions in July. Naturalists at the Clifton Institute help children ages 7 to 12 explore the organization's field station to learn about the plants and animals that live in the northern Virginia Piedmont.  
Alison Zak, education associate for the Clifton Institute said, "The Clifton Institute is committed to bringing outdoor experiences to all people in hopes of creating a stronger and more diverse generation of conservation advocates." 
 LFCC 2021 commencement to include a diploma walk and a virtual ceremony 
Due to the pandemic, Lord Fairfax Community College held its first-ever virtual graduation ceremony in 2020. A similar ceremony – complete with the National Anthem, an address from LFCC President Kim Blosser, a graduation speech by graduate Faith Dellinger, recognition of outstanding graduates, and more – will be online at 1 p.m. Saturday, May 15. The ceremony will then remain online for at least one year.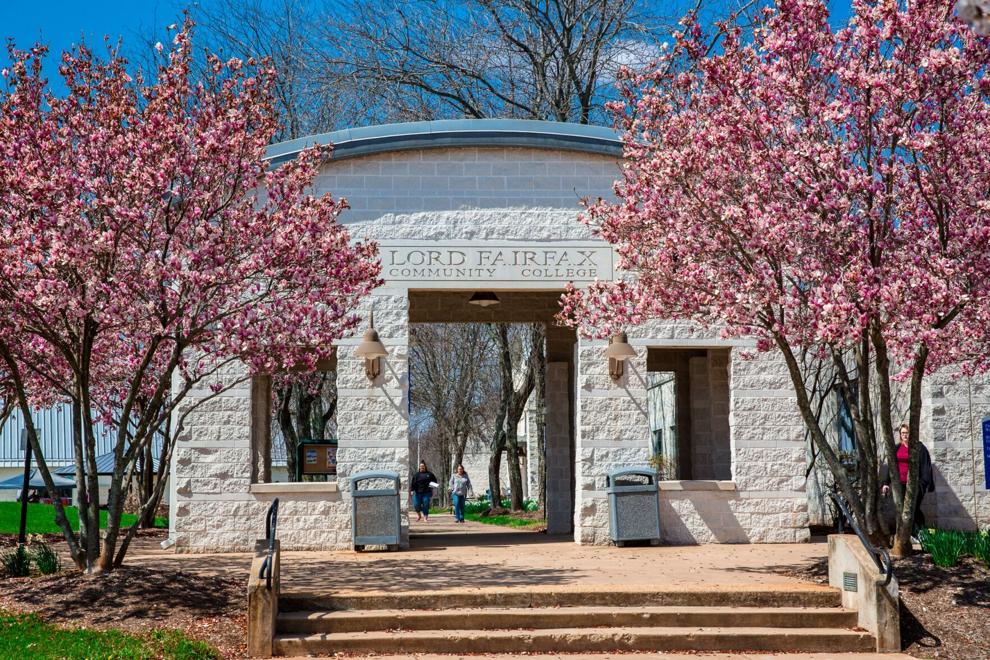 In addition to the virtual commencement ceremony, graduates will have the opportunity to participate in a drive-thru diploma walk. They will drive up to a specified place and exit their car to receive the diploma. The graduates will have a scheduled time to have their name read, walk across the stage, receive their diploma cover and be photographed. A second car, with family and/or friends, may follow and observe from their car.  
Graduates may choose to walk at the Fauquier campus on Thursday, May 13, or at the Middletown campus on Friday, May 14. 
"I am so excited we are able to give our graduates the opportunity to walk across the stage this year and allow their families and supporters to see them graduate," Blosser said. "They – and all of our faculty and staff – have worked so hard and persevered through a difficult year, and we are happy to celebrate them."