Meghan Bonner, RN is the first DAISY award winner for first quarter
Nurses at Fauquier Health are being honored with The DAISY Team Award for Extraordinary Nurses. The award is part of the DAISY Foundation's program to recognize the super-human efforts nurses perform every day. The DAISY Award for Extraordinary Nurses has been adopted by health care facilities around the world to celebrate nurses for their extraordinary care and compassion.
The first DAISY Team award recipient for 2021 at Fauquier Health is Registered Nurse Meghan Bonner. A strong nomination that came in for Meghan consisted of a special moment that she shared with a patient.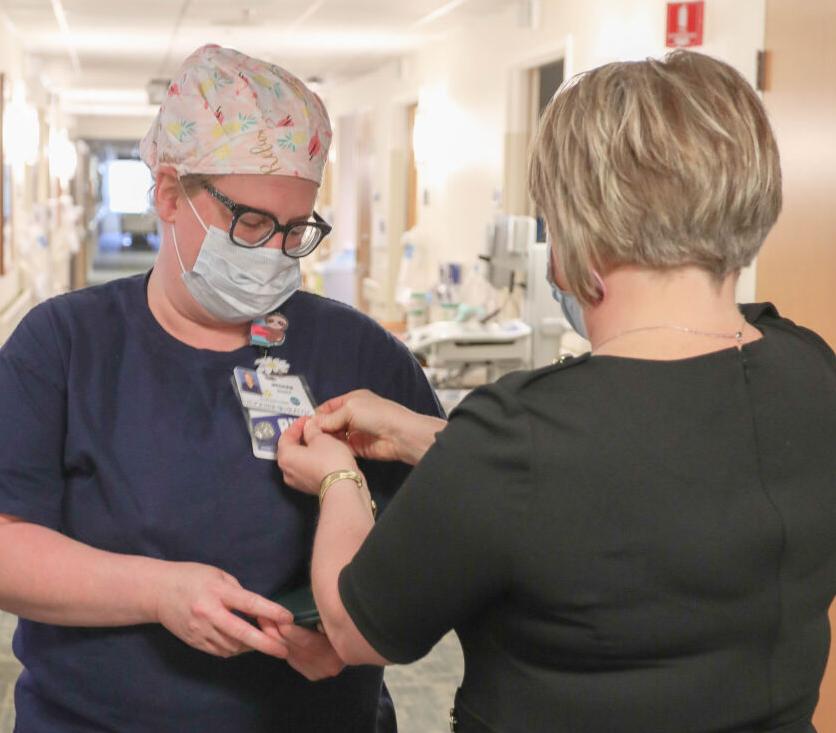 Christine Hart Kress, Fauquier Health's chief nursing officer, said, "We are proud to be among the healthcare organizations participating in the DAISY Award program. Nurses are heroes every day. It's important that our nurses know their work is highly valued, and The DAISY Foundation provides a way for us to do that."
Virginia National Bankshares Corporation announces first quarter 2021 earnings
Virginia National Bankshares Corporation reported net income of $1.5 million, or $0.55 per diluted share, for the quarter ended March 31, 2021, which is a 7.2% increase compared to net income of $1.4 million, or $0.52 per diluted share, recognized for the quarter ended March 31, 2020.
"We are pleased to post another strong first quarter and solid asset quality ratios," said Glenn W. Rust, president and chief executive officer. "This was done in spite of incurring $278,000 in merger-related expenses. As we move forward following our merger with Fauquier Bankshares, Inc., this secure foundation will be key to future results."
First Quarter 2021 and Selected Balance Sheet Financial Highlights
• Gross loans outstanding on March 31 totaled $621.1 million, an increase of $67.1 million, or 12.1%, compared to March 31, 2020. The increase is primarily due to the origination of PPP loans.
• The balance of loans in non-accrual status decreased to $5,000 as of March 31, from $273,000 as of March 31, 2020.
The Fauquier Chamber Women's Business Council hosts virtual event
Nancy Greene presents 'Tap into Your CEO Power" May 19
The Fauquier Chamber Women's Business Council (WBC) celebrated a 10-year anniversary last year. Their goal is to help accelerate the advancement of women in business – whether they are employees or entrepreneurs, mid-level administrators or senior management.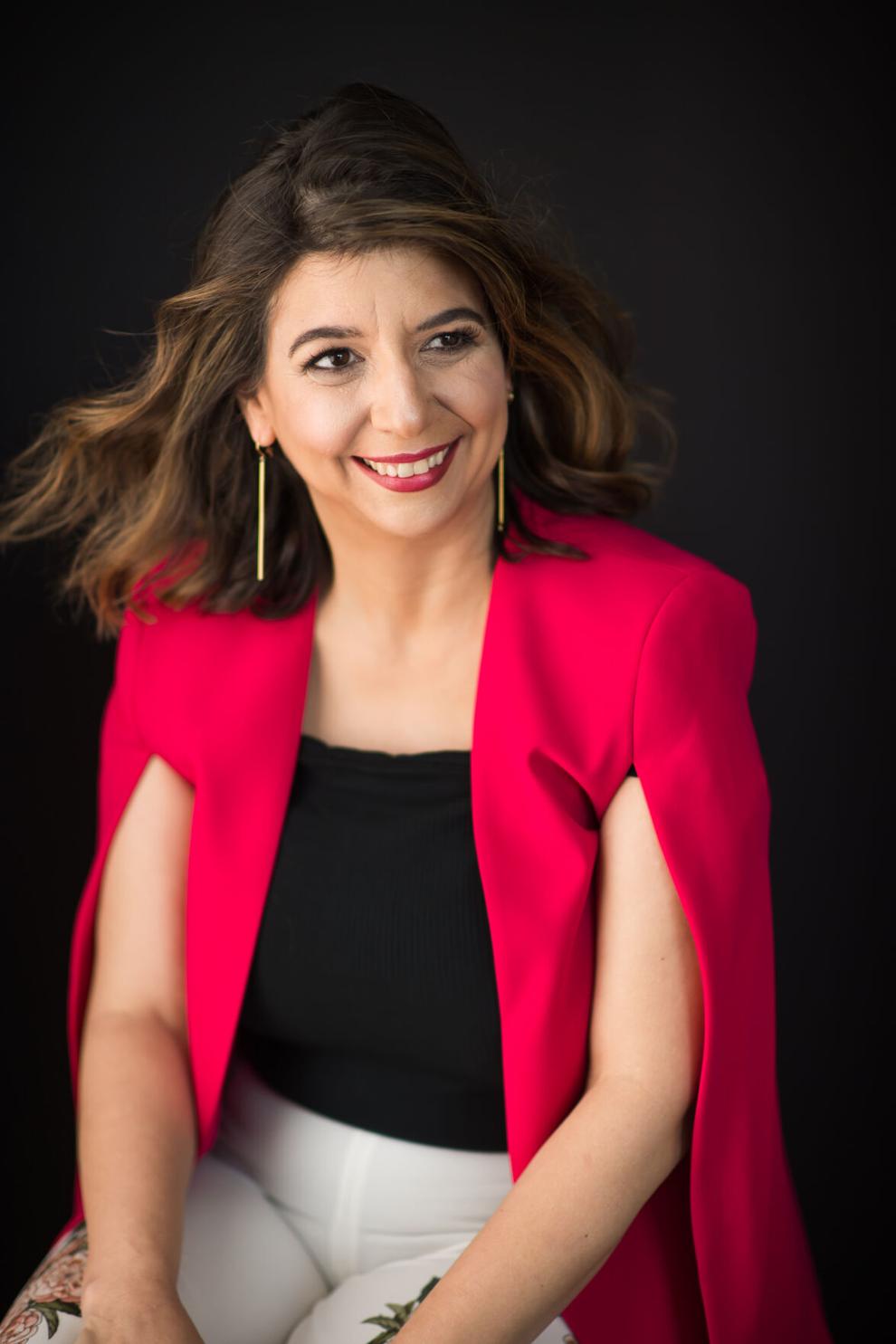 Nancy D. Greene, Esquire, an employment lawyer in Fairfax will be the WBC's first speaker this year. She has worked with start-ups and multi-million-dollar companies for more than 25 years. Her presentation will focus on essential tools you need to achieve your corporate vision.
"We decided to go all virtual this year," said Chairman Priscilla Hottle, owner of Hottle and Associates, "and we're excited about the lineup we have to offer…we're in go-forward mode and Nancy's presentation is one not to miss."
The event is free and will be presented through Zoom on Wednesday, May 19, from noon to 1 p.m. Registration is required. All are invited to attend. Call 540.347.4414 or visit fauquierchamber.org to register.
Something new is the Women's Business Council Coffee Break. Moderated by co-chair Anita Sherman of JustWrite, this will be a 30-minute, once a month, opportunity for a quick zoom conversation featuring local business experts. All are invited. The debut is June 23. Check the Fauquier Chamber website for details.
For more information about the Women's Business Council, contact Chairman Priscilla Hottle at phottle@hottleinsurance.com or 540-351-0862.
 Annual REALTOR® awards recognized 2020 winners virtually
The Greater Piedmont REALTORS® held its annual awards banquet, virtually, on Wednesday, April 14 to recognize the 2020 award winners. There were 61 award recipients recognized for their contributions to their clients, the community, and to the REALTOR® Association.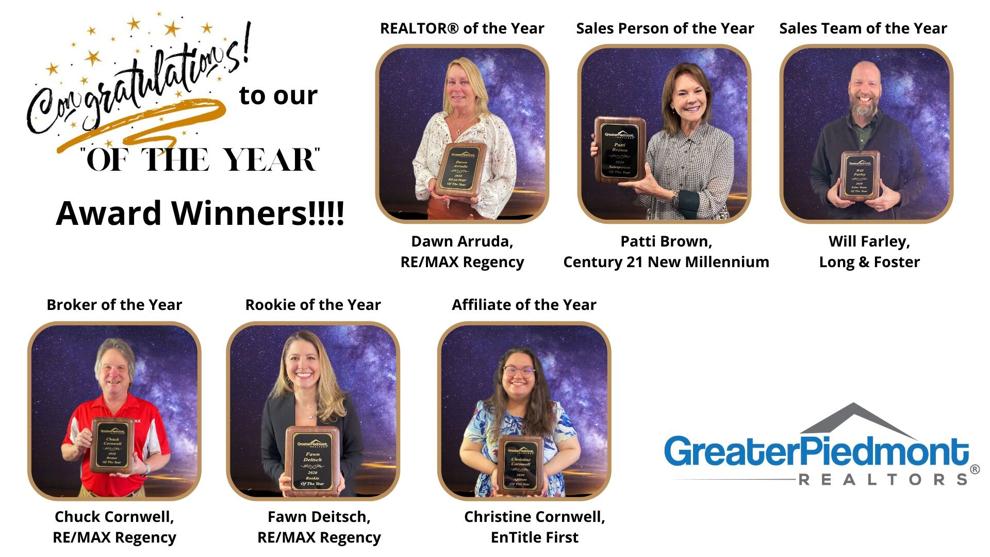 Dawn Arruda with RE/MAX Regency was named REALTOR® of the Year; Patti Brown with Century 21 New Millennium is Salesperson of the Year; Will Farley with Long & Foster is Sales Team of the Year; Chuck Cornwell with RE/MAX Regency is Broker of the Year; Fawn Deitsch with RE/MAX Regency is Rookie of the Year, and Christine Cornwell with EnTitle First is Affiliate of the Year.
Greater Piedmont President Becky Miller stated, "Our 2020 award winners have shown their commitment to professionalism, dedication to their clients and contribution to our community. The pandemic served to highlight their innovation and perseverance. They should be extremely proud of their accomplishments."
Greater Piedmont REALTORS® is a trade association representing 700 REALTORS® in Fauquier, Culpeper, Rappahannock and Madison counties.
Virginia again recognized as a top state for emergency readiness
A new national report card on states' level of preparation to protect public health against disease, disaster and other calamities once again lists Virginia among the states that are best prepared to respond to a large-scale emergency.
In the report – Ready or Not 2021: Protecting the public's health from diseases, disasters and bioterrorism – Virginia was ranked in the top tier of states in the Ready or Not 2020 report and was ranked among the top states in overall emergency preparedness rating in the 2020 National Health Security Preparedness Index report from the Robert Wood Johnson Foundation and the Colorado School of Public Health.
The 2021 report also identifies Virginia as the "most prepared" among states determined to be "more vulnerable" in public health emergency situations. The determination is intended to give policymakers data that can be used to support improvements in state emergency readiness.
Although Virginia is among the more populous states in the nation, the commonwealth has had comparatively low rates of COVID-19 infections and deaths, and it is 13th among states in the percentage of vaccine doses administered.