It's cookout season and the WARF, the Town of Warrenton Parks and Recreation and Fauquier Hospital want to help you enjoy the summer tradition in a healthy way.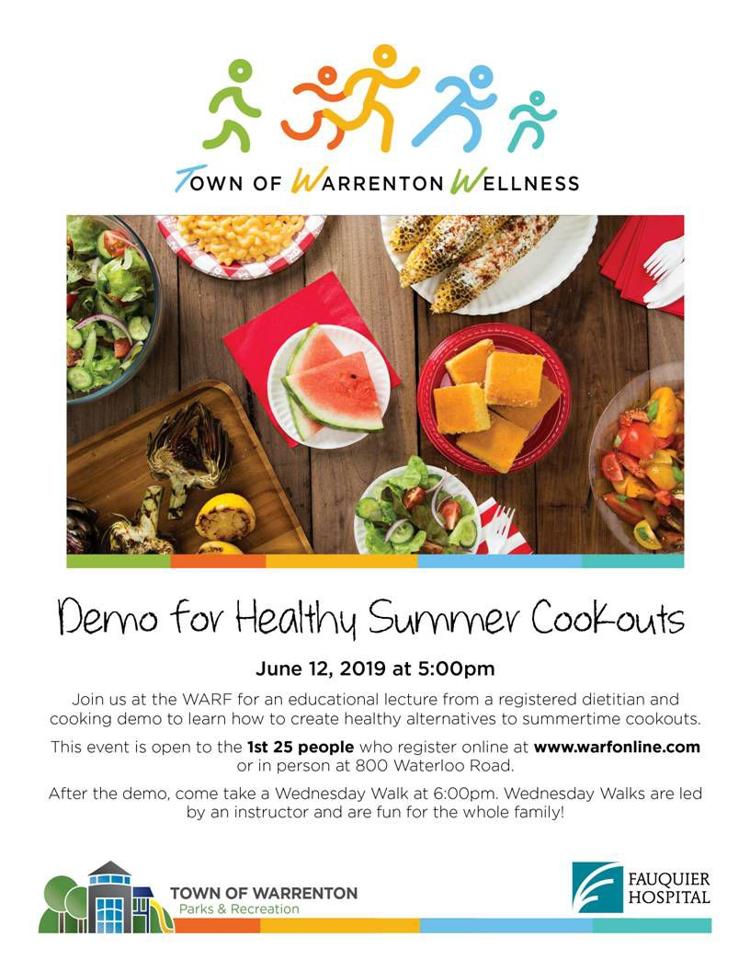 As part of the Town of Warrenton Wellness program, the WARF is hosting a "Demo for Healthy Summer Cookouts" on Wednesday, June 12, at 5 p.m.
At the event, a registered dietitian will give a cooking demo and teach attendees "how to create healthy alternatives to summertime cookouts," according to an event announcement from the WARF.
The event is open to the first 25 people who register online at www.warfonline.comor in person at the WARF, 800 Waterloo Road.
After the demo, take a Wednesday Walk at 6 p.m. The walks are family-friendly and are led by an instructor.