Salvador De La Iglesia, of Bealeton, last saw his son Monday evening. Derek De La Iglesia, 21, had that day moved into a townhouse in Marshall with two friends, and he couldn't figure out how to put a bed together.
The younger De La Iglesia was shot and killed Tuesday afternoon as he sat in his car in a Warrenton parking lot on Jackson Street.
The night before he was killed, Derek De La Iglesia called his father and asked him for help putting together the bed, but told his dad there was no rush – he'd be fine sleeping on a mattress on the floor for a few days. His father came that night, anyway.
"'No, no, it's fine,' I told him, 'I'll come tonight,'" Salvador De La Iglesia recalled. "So I grabbed my tools and headed out the door and drove to Marshall and put the bed together for him. I was there until almost 10 p.m. That was the last time I saw my son."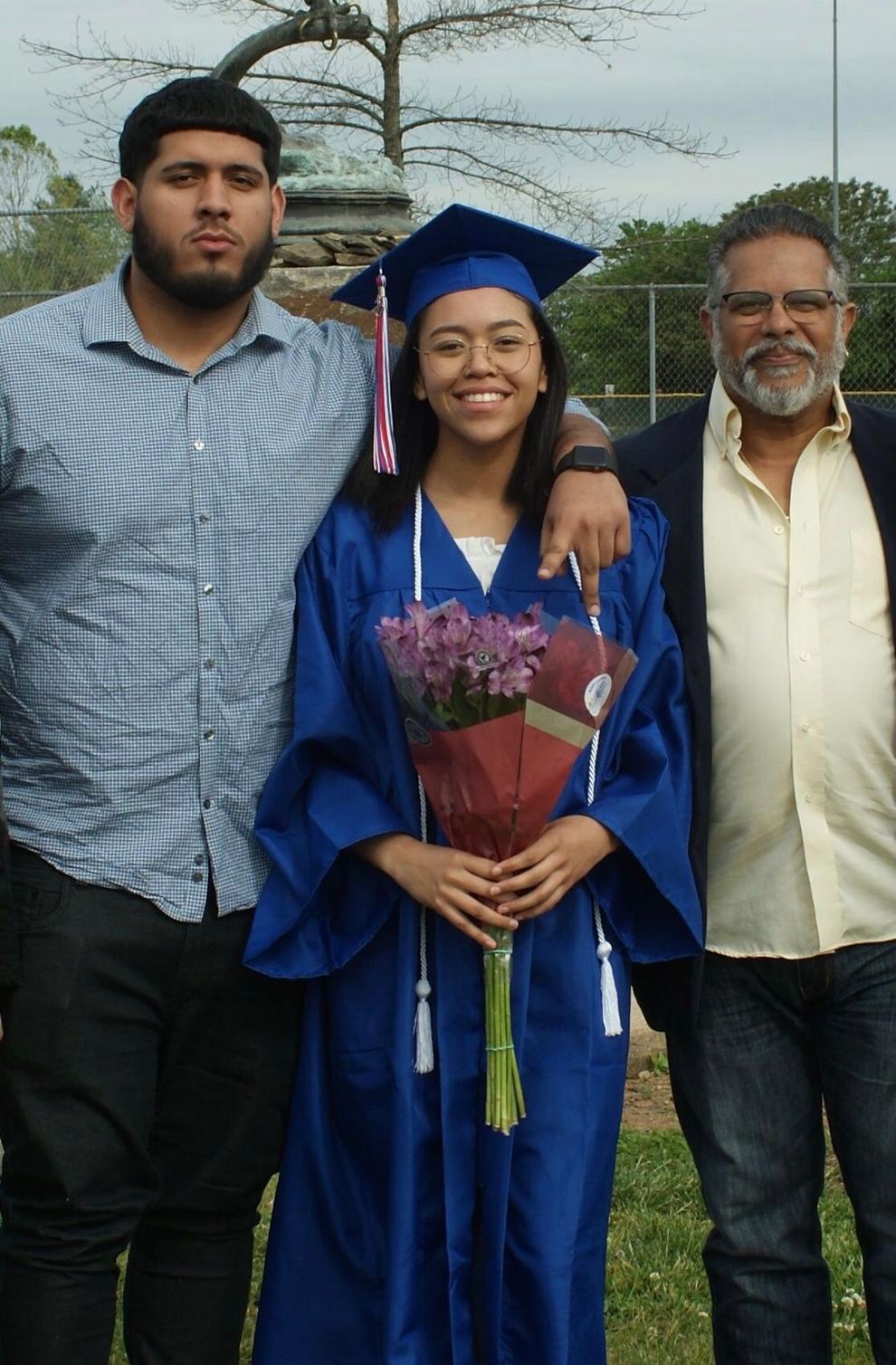 Since Derek was 8 years old, Salvador De La Iglesia has been a single father to his four children. (Derek had two sisters and one brother.) The family moved to Bealeton in 2010, and Derek attended Cedar Lee Middle School before moving on to Liberty High.
Derek was especially close with his younger sister, Giselle, who is now a student at Virginia Commonwealth University. "He was my best friend, you know?" she said.
"He was a big bear with a big heart," said Salvador De La Iglesia.
Derek loved football. "His passion was always football, always. He was in flag football when he was 7 or 8 years old," Salvador De La Iglesia said. After Derek graduated from Liberty, he received a partial scholarship to play football for Independence Community College in Kansas.
Derek played at Independence for one season, his father said, but he struggled to keep his grades up. He came home to take classes at Lord Fairfax Community College, hoping to improve his grades enough to retain his scholarship and continue playing football, but he eventually dropped out of school. Derek had previously had reconstructive knee surgery, his father added, which contributed to the end of his football career.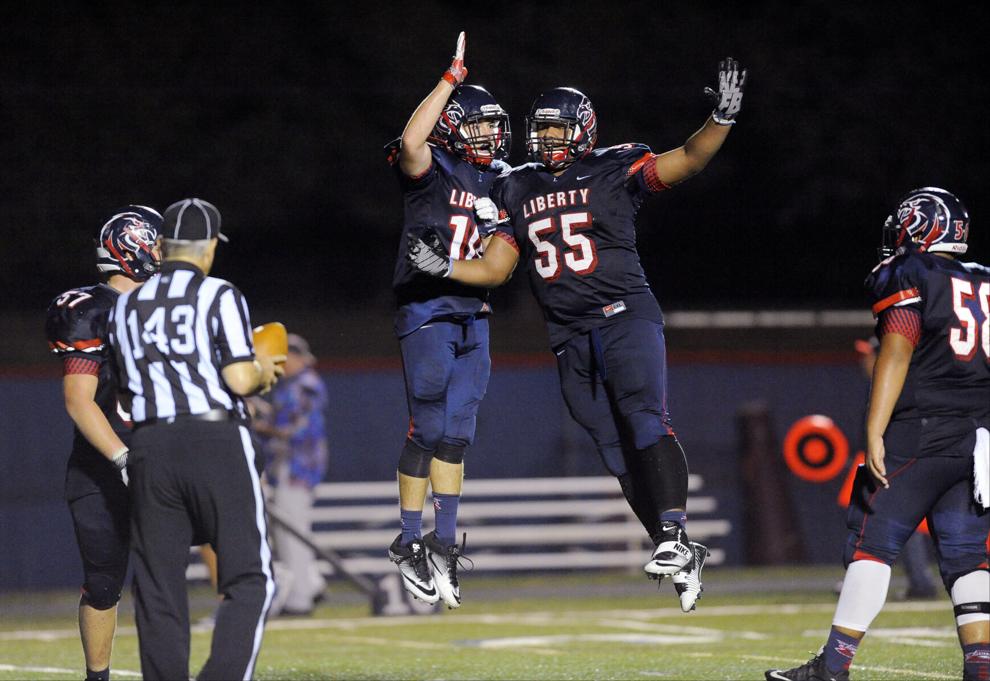 Derek De La Iglesia was living in Washington, D.C. and working as a garage door installer there until this spring, when he was laid off amid the pandemic. He had been doing odd jobs since then. In recent months, he had more seriously talked about starting a business flipping houses, Salvador De La Iglesia said.
"Then, I guess he also got mixed up with the wrong people in some way. I'm not sure. We're trying to figure that out now," he said.
"I was very proud of my son, I always was proud of him, I know that he had a great future and I knew he was bound for great things, but unfortunately, his life was cut short," said Salvador De La Iglesia.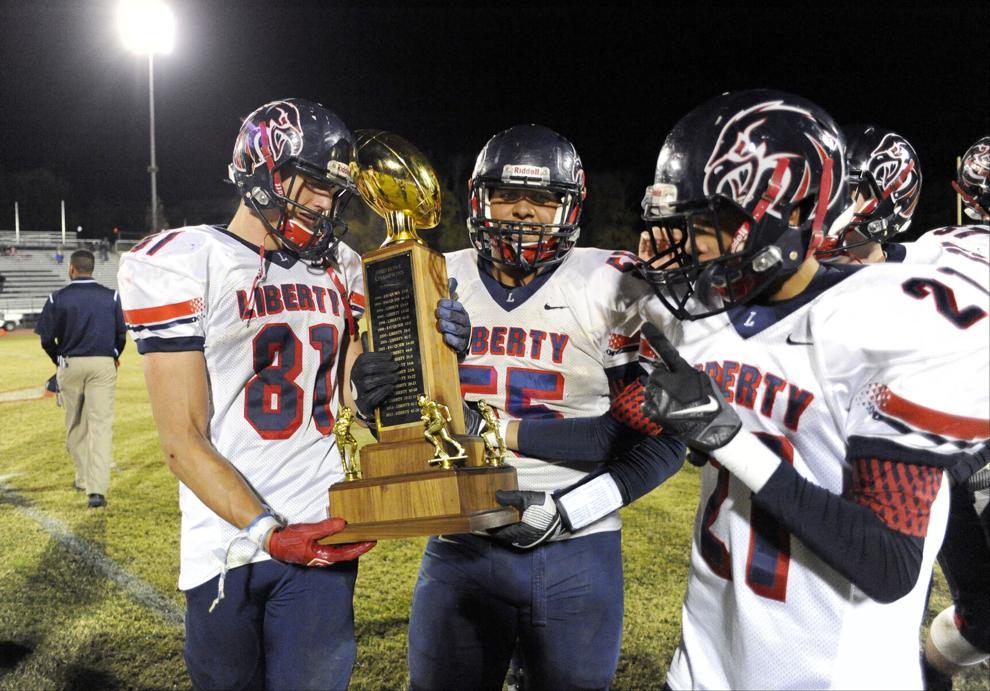 Kris Leach has known Derek De La Iglesia since they were in eighth grade together at Cedar Lee. They went on to play on the Liberty football team together – a photograph from 2016 shows Leach and De La Iglesia walking off a football field after defeating Fauquier High School; they are holding the Bird Bowl trophy together. Even though Leach is now a student at Kent State in Ohio, the two remained friends since high school and talked regularly.
"He just wanted to help others and make others happy," Leach said of De La Iglesia. "Whenever he entered a room, he was just a delight."
Leach recalled a summer training camp held out of state the summer before their junior year football season – Leach and De La Iglesia were roommates for the week. It was extremely hot and humid. They were exhausted and the dorm room they were staying in wasn't well-ventilated.
"I don't know how someone could make that enjoyable," Leach said. "But," he said, "I specifically remember those nights in that little dorm room. It was fun," he said. "He made everything fun."
On Thanksgiving last year, Leach said, De La Iglesia bought Thanksgiving dinners for people he knew would have trouble affording one themselves. "That was just kind of something he went out and did on his own," Leach said, "He decided, 'Hey, this Thanksgiving. I just want people to have a nice Thanksgiving dinner.'"
Leach shared a screenshot of a text sent to De La Iglesia by one of the families he bought a dinner for. "You are an angel in disguise and I wish there [were] more men in this world that used the money they have into giving back like you do," the text message said. "What you did for my family and me for Thanksgiving was more than a blessing. Without you, we wouldn't have the great dinner we did and all my kids loved the food and they are forever grateful for you as well.
"I didn't mean to cry when you showed up," the message continued. "I really thought my kids weren't going to have a Thanksgiving dinner. Then you came and saved the day … You are a blessing in this world, truly."
Leach said of that text message, "That's just who Derek was. He was just a really caring person."