Fauquier has already had a taste of Graze to Griddle hamburgers, and Culpeper food truck owner Corey Ritchie is betting that residents want more.
Beginning Sept. 15, Ritchie and his crew will be selling burgers from 156 Alexandria Pike – from a trailer in the parking lot of Power Trucks USA, across from Eva Walker Park in Warrenton. Although the trailer will be at that location for lunch Monday through Saturday (11 a.m. to 2 p.m.), it may be elsewhere for dinner (4 to 8 p.m.). It's a mobile enterprise, so it has the flexibility to go where the customers are. "It's a trailer on wheels. I'll tow it in every day."
Graze to Griddle has been a popular favorite at Powers Brewery in Midland since January of 2019. "We'll continue to be out there every Thursday, from 4 to 8 p.m." said Ritchie.
"We already have an established – and growing – customer base in Fauquier," he said, adding that Graze to Griddle was a regular participant in last summer's WARF Wednesdays – when food trucks would feed residents in the WARF parking lot Wednesday evenings.
The pandemic made WARF Wednesdays impossible, but Ritchie said that the truck has served residents of the White's Mill HOA three times since COVID-19 made going to a restaurant more complicated. The burger truck has been welcomed there, said Ritchie -- so much so that one resident installed an outlet for the truck to plug in to, so he didn't have to use his generator. 
The food truck visits breweries in Culpeper and Madison regularly and will continue to do that, while the trailer will focus on Fauquier customers.
Graze to Griddle offers a set menu that includes three sandwiches – a 100% grass-fed beef burger, a chicken sandwich and a chorizo pork sausage sandwich. Burgers come with American cheese, lettuce and tomato and onions, and a special Graze to Griddle sauce. It's mayo-based, said Ritchie, with hints of black pepper and citrus.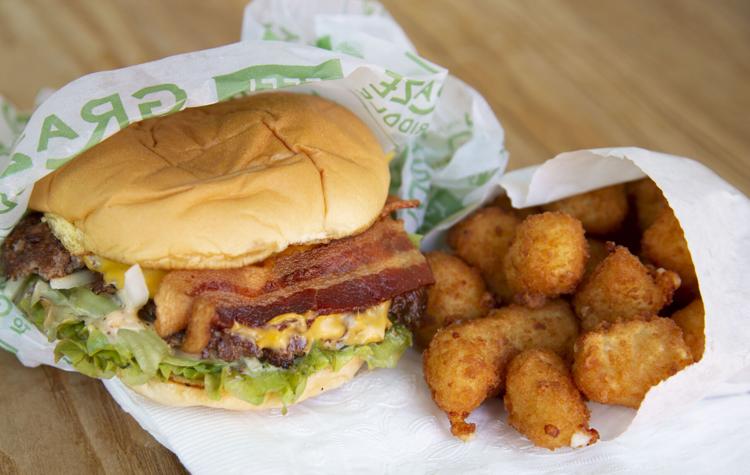 All burger ingredients are locally sourced, he said. Fries are cooked to order, simply prepared, with the skin on. "They are golden, crispy and delicious."
Graze to Griddle's fried cheese curds are deliciously cheesy and perfectly crispy and browned, according to an objective reporter who shall remain nameless. The anonymous reporter also said that the maple-chipotle sauce provides a subtle heat and welcome creaminess to the side dish.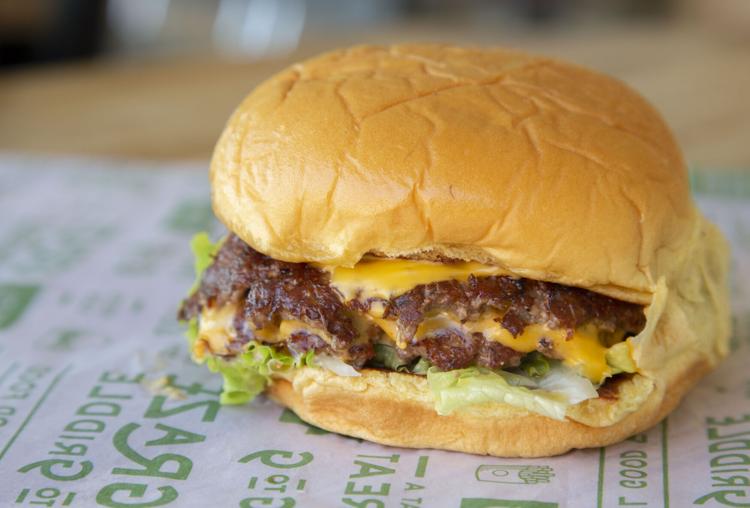 Ritchie and his wife Jennifer have nine children, aged 10 to 21, so he is able to count on a loyal workforce. Four of his kids and one local teen -- who is not his niece but calls him "Uncle Corey" -- are on the Graze to Griddle team. Ritchie said he is "actively seeking two more team members."
The trailer is 8 ½ feet by 14 feet and can host three or four employees at a time.
Ritchie, 45, is originally from Staten Island, New York, but has lived in Virginia for 16 years. He  admitted that when he started the enterprise last year, "I had no idea what I was doing." He was working as a data analytics consultant when he decided to open the business. He's learned some lessons as he built his clientele.
When Ritchie first opened the food truck, he said, the truck would go to breweries; people would order their food and servers would tell them the food would be ready in five minutes. Ritchie explained, "Then they'd go away and wouldn't come back for 10 minutes. Well, in the truck it's pretty tight quarters, so we don't have room to store food. We started telling customers their food would be ready in four minutes. Now, they think about it for a beat and say, 'I'll wait.'" 
So began the four-minute guarantee.
Ritchie's five-year plan includes brick and mortar stores, "several over the coming years." He hopes to have locations in Culpeper, Warrenton, Haymarket and Winchester, but doesn't think he'll expand into Northern Virginia. 
The burger destination will be closed on Sunday. To find out where the trailer will be on a particular day, Ritchie directs customers to the Graze to Griddle Facebook page. "We'll have a calendar explaining where we'll be every day, and a post every day to let people know our location the following day."