Virginia Gov. Ralph Northam chose Fauquier County to mark a preservation milestone for the commonwealth: more than 100 easements have been secured, preserving nearly 14,000 acres of working farms and forestland through the purchase of development rights program.
Northam came to a shaded grove outside Messick's Farm Market in Bealeton on Thursday afternoon to tout the PDR program.
Bettina Ring, Virginia's secretary of agriculture and forestry; state Sen. Emmett Hanger, R-24; conservation advocate George Ohrstrom of Clarke County; Fauquier Supervisor Mary Leigh McDaniel, Marshall District; and Jimmy Messick, owner of the farm market, were other speakers.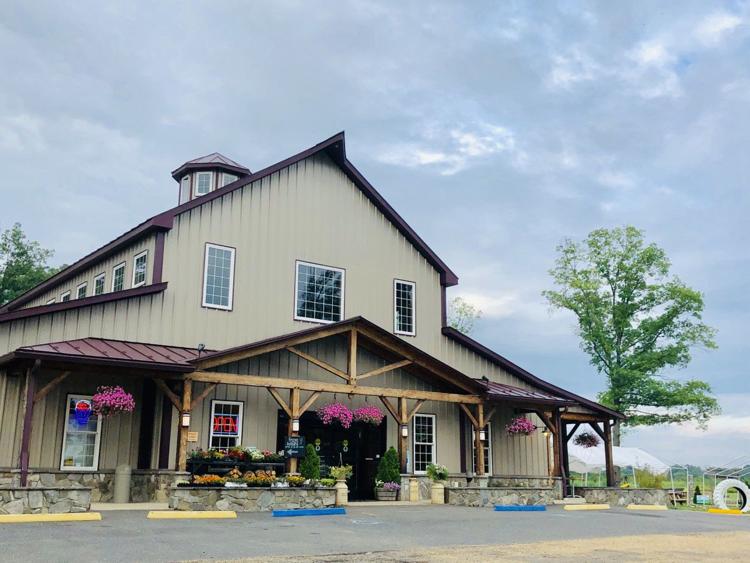 Fauquier tops other counties in the number of acres preserved through PDR, a voluntary program that pays landowners to protect farmland and natural resources. Landowners forfeit the right to develop their properties while retaining ownership. Fauquier has preserved 13,000 acres through PDR.
Conservation easements are another way land can be protected. Under the conservation easement program, landowners convey property to a governmental entity or qualified organization. Landowners can receive a charitable donation tax deduction in return.
The county holds 8,000 acres in conservation easement, and overall, there are 110,000 acres in conservation easement, which represents about 26 percent of the county's total land mass, McDaniel said. Fauquier got off to an early start in land preservation, starting with land in the 1960s in the northern part of the county.
Northam said that Fauquier is one of 16 localities that purchased 102 easements that permanently preserve nearly 14,000 acres of working farms and forestland through the Virginia Farmland Preservation Fund. The state has provided $12 million in matching funds to local governments that invested more than $15 million in land preservation.
"Because of these investments, future generations will benefit through cleaner air, cleaner water, and a critical mass of high-quality land for food and forestry production," Northam said.
Northam noted that agriculture is the state's first largest industry and forestry, the third.
The governor singled out partners such as the Virginia Outdoors Foundation, the Virginia Land Conservation Foundation, local Soil and Water Conservation Districts, and the U.S. Department of Agriculture's Natural Resource Conservation Service.
Messick recounted his family's connection to the land starting in 1918, when his grandfather began dairy farming.
"By the late 1990s, my brother and I began thinking how we would pass this on to the next generation. Do we start processing milk or do we start a market?" Messick recalled.
They decided on developing a farm-to-table market and grow a variety of fruits and vegetables. They've preserved 700 acres of farmland, he said.
Ohrstrom said 21 percent of the land in Clarke County has been preserved. He called for more "robust funding" to be able to do more.
Ring said that "foresight, leadership and strong partnerships" produce results.
"It takes all of us working together," Northam said.
Reach James Ivancic at jivancic@fauquier.com