Won Yung Jung, 62, of Duluth, Georgia, will remain held in Fauquier County jail without bond on charges of second-degree murder in connection with the 2008 stabbing death of Du Chil Park, a Zen Buddhist who lived near Marshall.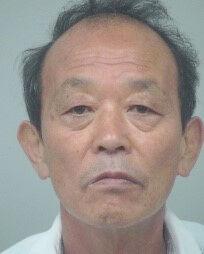 Fauquier County Circuit Court Judge James E. Plowman Jr. ruled Thursday that Jung will remain held without bond in connection with Park's death despite assertions from his defense attorney that law-enforcement had turned up no new evidence in the case since the initial investigation in 2008.
"The presumption against [granting] bond has not been overcome," Plowman ruled. Jung will remain incarcerated in the Fauquier County Adult Detention Center awaiting an April 8 hearing in Fauquier County District Court. At that hearing, Jung's attorney can present evidence to argue the case should not be sent to a grand jury. A judge will decide whether there is enough evidence to proceed.
Jung was arrested in Georgia Nov. 30 and charged with second degree murder in Park's death. However, it remains unclear why Jung, who was interviewed by investigators at the time and has been a "person of interest" in the murder since the days after Park's body was found, was arrested and charged now, more than 12 years after the fact.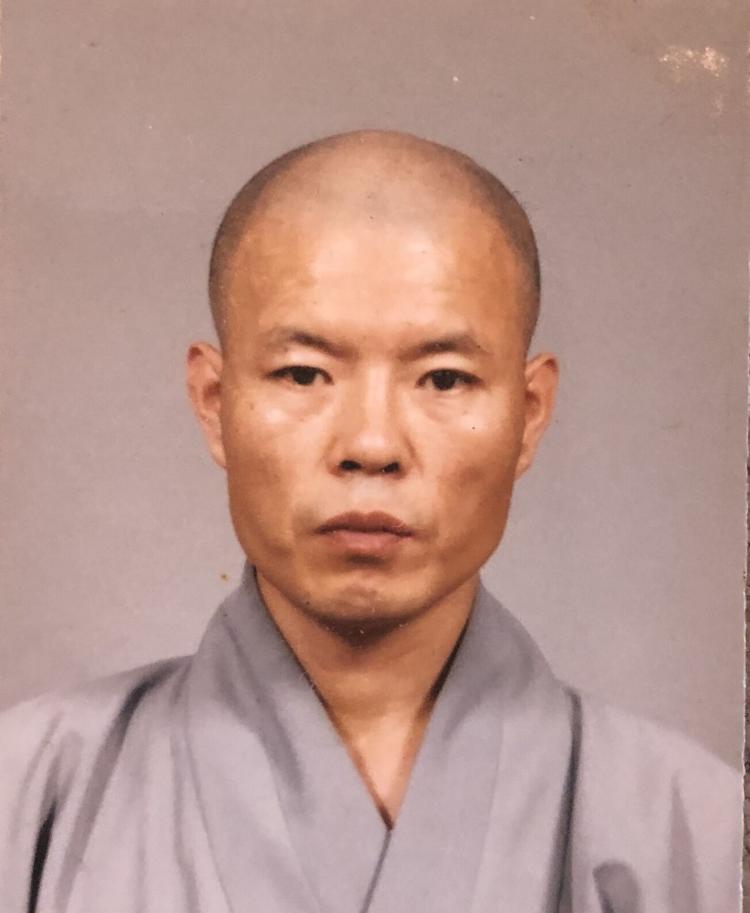 Park, a 56-year-old Korean national known by his ordained name, Monk Mogu, lived in a residence south of Marshall that also served as a Zen Buddhist temple. In late June 2008, Park was found stabbed to death in the residence, apparently several days after he died, and his death was ruled a homicide.
According to the criminal complaint filed Dec. 17 in Fauquier County, Jung told investigators in 2008 that he and Park had gotten drunk together in the residence and Jung "woke up the next morning to find Park deceased."
Jung also told police that he himself "must have killed Park because they were the only two in the house prior to going to bed and the following morning they were still the only people there," according to the criminal complaint.
Jung was Park's business partner, according to the criminal complaint, and cell phone and computer records put Jung at the scene around the time of Park's death. Jung "came to Park's house to ask for money to repay a debt and to discuss Park's misconduct," the document said.
After discovering Park's body, Jung fled to New York, the complaint alleged, and Jung did not report Park's death.
But Jung was not charged in Park's death at the time, the Fauquier County Sheriff's Office confirmed Jan. 5. It is unclear whether more information has come to light since 2008 to justify the murder charge -- or whether prosecutors are relying on evidence obtained during the initial investigation.
According to a Jan. 5 statement from the Fauquier County Sheriff's Office, "Jung had evaded law enforcement" since 2008. "Other witnesses to the case had been difficult to find until recently, which afforded us the opportunity to place the charge."
But in response to an additional inquiry from the Fauquier Times, the sheriff's office declined to release any more information.
During a Jan. 7 bond hearing in Fauquier County Circuit Court, Jung's defense attorney said he was not aware of any new evidence that justified keeping his client in custody while he awaits resolution of the case.
The attorney, Blake Woloson, claimed – without objection from prosecutors – that Jung was a U.S. citizen who had lived at the same address in Georgia for eight years and had never attempted to flee the country, even as he was subjected to periodic interviews about his alleged role in Park's death.
"This is not a cold-hit DNA case where something has just popped up," he told Judge James Plowman during the hearing.
Earlier this week, Woloson told the Fauquier Times he believes Jung should not have been charged, arguing he has cooperated with investigators during multiple interviews and no new information has come to light that would implicate him in Park's death.
"He did not confess to committing the murder," Woloson said. "If it was a strong case, he would have been charged back in 2008. … Nothing has changed in the last 10 years."
Prosecutors, Woloson pressed during the Jan. 7 hearing in Fauquier County Circuit Court, "won't offer any new information. There's nothing factual that has changed [since 2008] – or at least they are not offering that."
The prosecutor, Chief Deputy Commonwealth's Attorney Jamey Cook, countered that the defense "is not privy to all of the details of the investigation over the last few years," but did not claim explicitly that the investigation had uncovered any new evidence. She said the last time Jung had been interviewed by investigators was in 2010 "while he was in a Nevada jail after being arrested for assault on a family member."
Cook also claimed investigators attempted to arrange an interview with Jung in 2018 regarding Park's death. Jung, she said, did not appear at the arranged time and place, and officers found him "with a packed suitcase preparing to travel to another state."
Woloson acknowledged Jung was convicted of assault in 2010, but said that Jung had not interacted with the criminal justice system since then.