Warrenton's farmers market opens Saturday, April 20, featuring some 40 vendors on the southwest corner of Fifth and Lee streets and transforming a public parking lot into an outdoor market from 8 a.m. to noon each Saturday. 
Now in its third season, a second location outside the WARF is open on Wednesdays from 8 a.m. to noon and features a dozen vendors. It will debut May 1 and sometimes will feature food trucks as well.
For more than four decades, the Warrenton Farmers Market has provided a creative and critical link between local farmers and the community-at-large. Established by Warrenton's Town Council in 1975, the market brings together vendors offering not only fruits and vegetables but flowers, goat milk products and some artisan offerings -- like beeswax candles.  
Oldies and newbies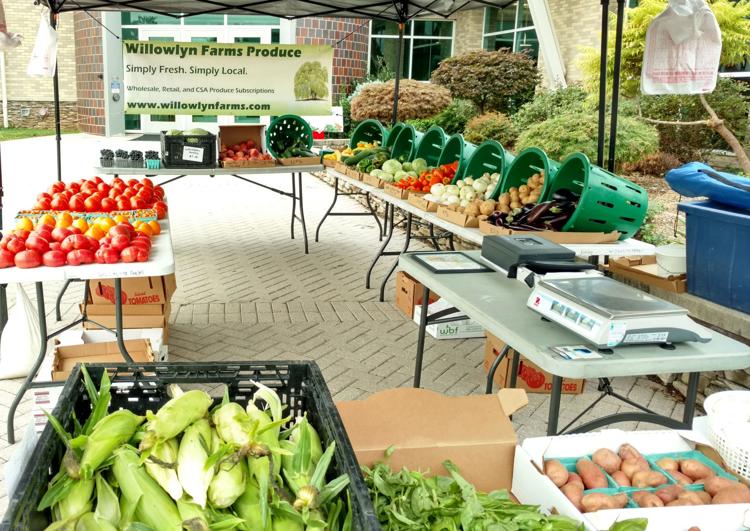 Folks familiar with the market can look forward to longtime favorites like St. Anthony's Farm, located on Seven Ponds Road in Amissville. It is a family-run farm that has been in operation for more than 30 years; it has been making appearances at Fauquier's farmers markets longer than any other entity. The farm will offer seasonal produce as well as Italian bread, fresh figs and homemade jams. St. Anthony's will be at both the Saturday and Wednesday markets. 
Another longtime favorite is Sharkawi Farm, located on Old Bust Head Road in Broad Run. Owner Sabry Alsharkawi specializes in teas, herbs and spices like no others found on the East Coast. His Cold Comfort tea is known for its healing properties, he says. 
Keeping it all in the family, Stephen and Amanda Day of Starstead Farm in Rixeyville credit his grandfather, Jim Mello of Oak Shade Farm in Culpeper, with the energy and spirit to start a farm. They followed his lead. One of the newer vendors, you'll find their produce on Saturday morning carrying on where Stephen's grandfather anchored his tent for 30 years. 
Another new vendor is Waterford Run Farm and Forge. Caroline Mello, along with her husband John Huff, offer specialty baked goods and jams, pasture raised eggs, Shiitake mushrooms, handmade crafts, and ironwork. They are known for their ginger scones and cherry pecan and coconut granola.
Another new vendor this season is Hog Haven Farm from Goochland County. Hog Haven specializes in Gloucestershire Old Spot pig, a classic old breed domesticated lard pig that is still kept by the Royal English Family. Owner Rob Staples may be cooking onsite. 
Diep Roots offers a cashew nut cheese and Erin's Elderberries features an unusual elderberry syrup.
Market manager Elizabeth Melson is busy helping to organize this year's markets at the two locations. FarmSpread, at www.farmspread.com, offers a full listing of this year's vendors. 
"We are still accepting applications," said Melson noting that a 12-member board approves all the vendors that appear at the markets. "The market is a great business incubator," said Melson. 
More than a market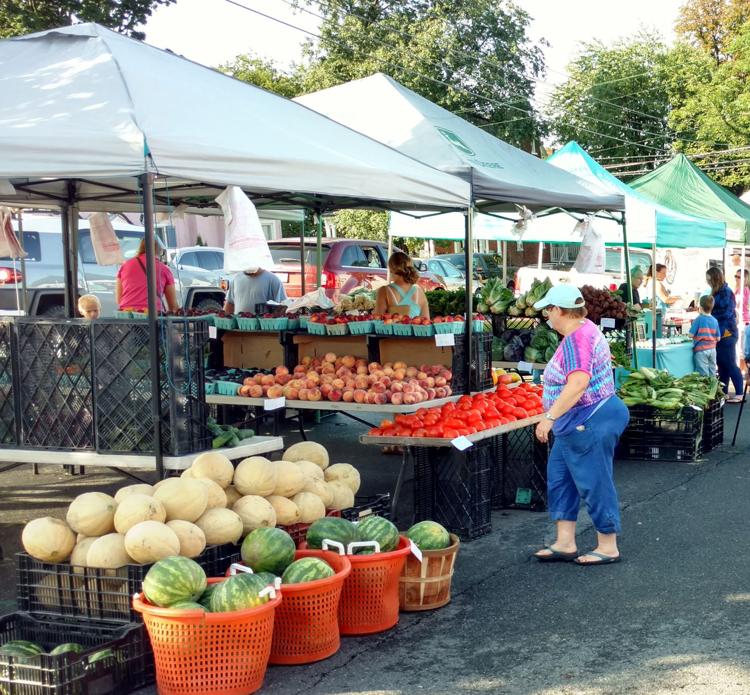 The Saturday Warrenton Farmers Market offers children educational programs like an opportunity to plant seedlings or mix up simple recipes using fresh ingredients. 
"These programs are a collaborative effort involving a number of different agencies like Fauquier Fish, the Master Gardeners, Fauquier Fresh, Experience Old Town Warrenton and others," said Melson, adding that vouchers are also available to help families make purchases through the Supplemental Nutrition Assistance Program.
"It's programs like these that make this market pop," added Melson. 
Farmers markets provide not only produce but added economic and social value to the community.
"I'm not an every week shopper at the Warrenton Farmers Market, but I will say that next to the line at Carousel, the farmers market is important in building a sense of community that I love about Warrenton," said Eileen Burgwyn, a longtime Fauquier resident and former director of the county schools' English department. "Whenever I shop there, I run into someone I know, oftentimes folks I don't see regularly.  And we stop and chat and catch up.  I love that I can support local farmers and eat fresh, healthy food."
Amelia Stansell, chairwoman of Experience Old Town Warrenton, the town's accredited national main street program, agreed. 
"We are thrilled for the Warrenton Farmers Market to open next weekend. It is always a great draw to old town as customers flood the sidewalks before and after the market to shop and dine at our merchants," said Stansell.
"This is also a great opportunity to explore some of our new merchants such as Old Town's Open Book and Past Reflections, both of which have opened since the last market season," she said.
"My family loves planning our Saturday mornings at the market.  Last year we bought a great, sturdy market basket at Latitudes so we can fill it with our finds," added Stansell, a mother of two young daughters, "We are already looking forward to seeing what we fill it with this season."