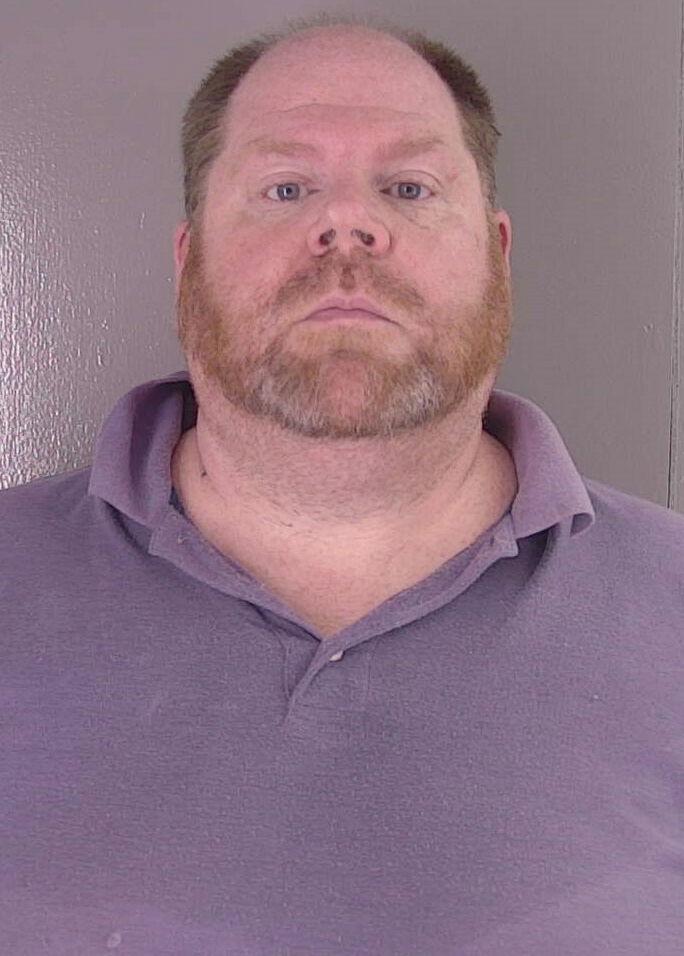 Kevin Mettinger, a former Fauquier High School drama teacher arrested earlier this year on child sex abuse charges, was indicted at a Nov. 22 grand jury hearing on multiple felony counts. The indictments include three new felony charges involving incidents with another alleged victim between 2004 and 2005.
Mettinger, 51, of Warrenton was charged this summer after allegedly sexually abusing an adolescent child on four separate occasions. He now faces three felony counts of indecent liberties with a child while in supervisory role, two felony counts of carnal knowledge of a child and one felony count of forcible sodomy.
Mettinger was arrested on the initial charges on June 29 but was released shortly after on a $300,000 secured bond. At Monday's hearing, prosecutors did not seek to revoke the existing bond in light of the new charges.
Charging documents related to the alleged incidents this summer claim that on June 10, June 15, June 22 and June 24, Mettinger picked up the alleged victim, an adolescent child, from their home, and took the child to his house, where "they had arranged for [the child] to get paid to assist Mettinger with household chores."
On June 10, while on a break from working, the alleged victim and Mettinger were sitting on a couch in the living room when Mettinger began "fondling" the victim, the victim alleged in a criminal complaint. Mettinger allegedly had sexual relations with the victim on June 15 and June 22, the complaint continued.
When the two were working together on June 24, Mettinger told the victim that "he was 'mentoring' them and that they should not tell anyone what they had done, especially not his parents," the complaint said.
Two days later, on June 26, the victim reported a "sexual assault" to the Warrenton Police Department, according to charging documents.
Warrenton police detectives began investigating the allegations and on June 29, interviewed Mettinger. According to the complaint, Mettinger told detectives that the victim would come over to assist with chores. But he "would not advise as to whether anything of a sexual nature occurred between himself and [the child]. Mettinger advised that nothing was ever forced or that he never paid for sex with [the child]."
During the investigation, the child reported that, while on a private tutoring session with Mettinger via Zoom in December 2020, "Mettinger shared his screen with [the child] and presented … [them] with a pornographic image of males with exposed genitals," according to a search warrant affidavit. The child said that they and Mettinger communicated over text, Discord (an instant messaging platform) and Zoom.
Warrenton police officers seized several computers, cellphones and other belongings from Mettinger's residence in connection with this alleged communication but have not filed charges.
As of press time Monday, charging documents were not available for the additional charges related to the alleged incidents in 2004 and 2005.
A 1988 graduate of Fauquier High School, Mettinger was active for years in the local theater scene and directed several plays in the area. He also has been active with the Warrenton Chorale.
Mettinger worked as a drama teacher at Fauquier High School from 2001 to 2012. He left the school in May 2012, handing over the direction of the spring play mid-production, school division spokeswoman Tara Helkowski confirmed after his arrest. "He is not eligible for rehire," Helkowski added.
From 1998 to 2008, Mettinger worked as an adjunct professor at the Fauquier campus of Lord Fairfax Community College, teaching public speaking and acting, a college spokesperson said.
Mettinger took a job with Huntington Learning Center, a private tutoring service, in 2013, according to court documents. He left the company in 2016 and has since worked as a freelance tutor for middle and high school students.
Mettinger was also briefly employed by Allegro Community School of the Arts in Warrenton. In a statement released July 1, the organization said: "Allegro hired Kevin Mettinger several years ago to direct two of our musicals. As with all our teachers he was required to complete a background check before beginning work, which was returned to us showing no issues. Although quite talented, we didn't feel he was a good fit for Allegro and we ended our engagement together after the second production. Due to the nature of the shows and the casting, Mr. Mettinger was never alone with minor children; adults were always present."