Differences between candidates in three state races were more pronounced on abortion, gun control and the Equal Rights Amendment than on broadband expansion, the opioid crisis and education during a Sept. 18 forum.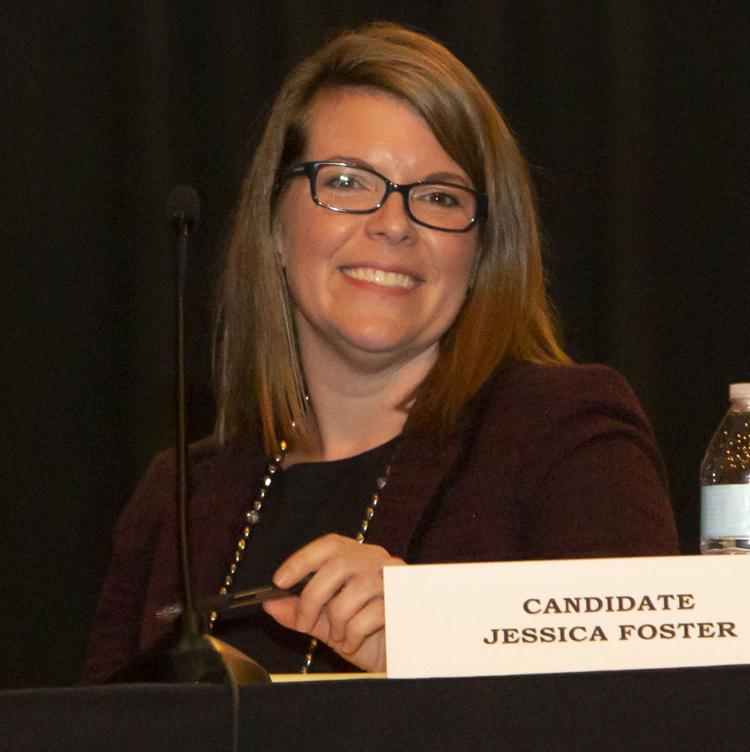 The first half of the two-hour forum at Liberty High School in Bealeton featured incumbent Del. Mark Cole, R-88th, and his Democratic opponent, Jessica Foster; incumbent Del. Elizabeth Guzman, D-31st, and her Republican opponent D.J. Jordan; and state Sen. Jill Vogel, R-27th, and her Democratic opponent Ronnie Ross.
About 200 were in the audience for the first part of the evening, including about a dozen who are not old enough yet to vote. One young woman said, "I'll be able to vote in November. I plan on voting Republican, but I want to hear what everyone has to say."
Catherine Nelson, publisher of the Fauquier and Prince William Times, Lou Emerson, editor of Fauquier Now, and Leland Schwartz of Fauquier Channel 1 were tasked with asking questions of the candidates; they took questions from the audience as well.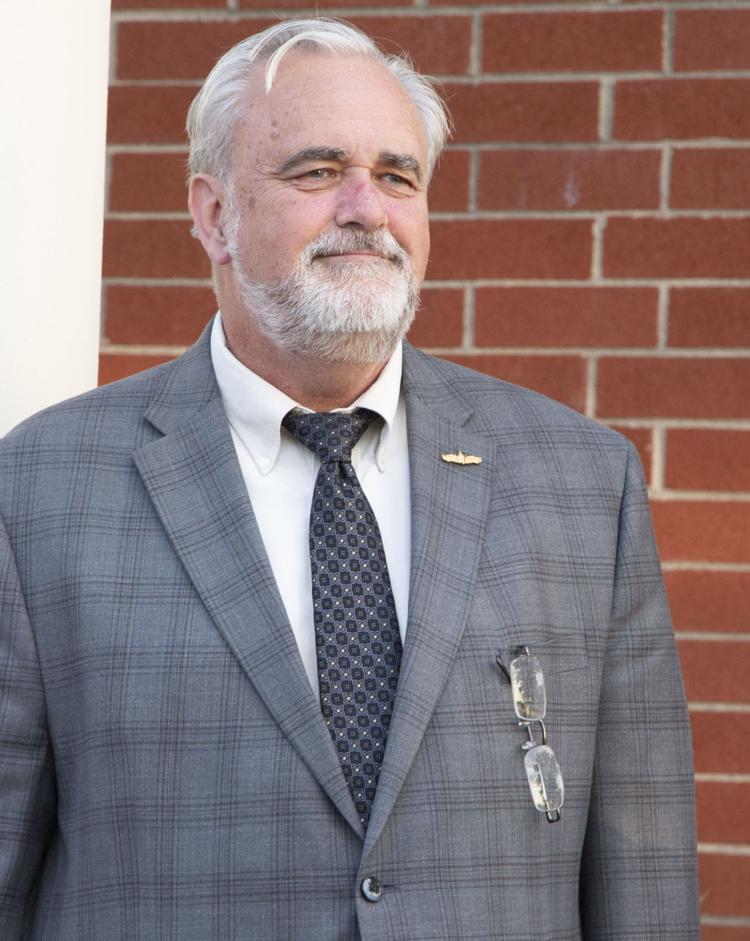 "Most of the work we do in Richmond is bipartisan, the nuts and bolts, not the hot button issues" that draw the media's attention, Cole said in his opening statement. He said he's worked across the aisle with Democrats on issues and "that's what I want to continue to do as your representative in Richmond."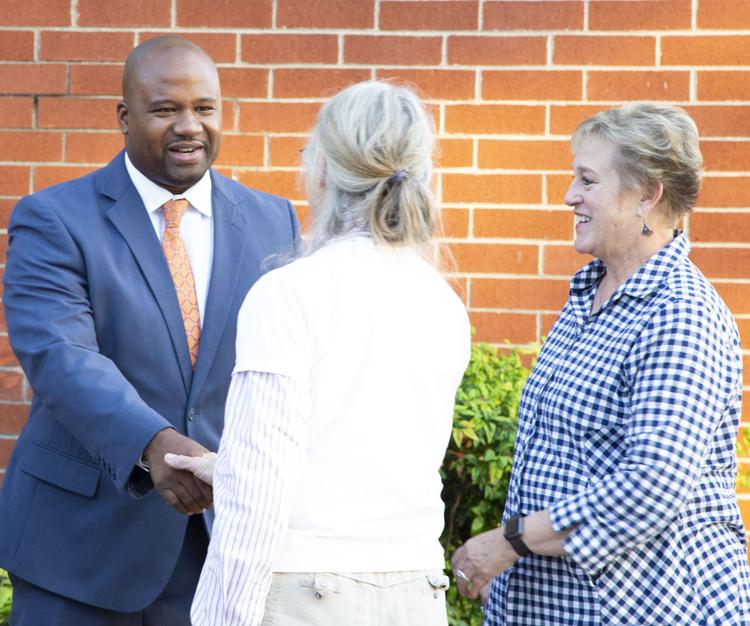 The Tran bill
One of those hot button issues was a bill introduced in January by Del. Kathy Tran, D-42nd. It would eliminate the requirement that an abortion in the second trimester of a pregnancy take place in a hospital and that two other physicians certify that a third trimester abortion is necessary.
The candidates were asked about it during the forum.
"It takes that protection away. That's just wrong," said Cole. "It's wrong to allow abortion up to birth."
Foster said she trusted the woman involved and her doctor to make health care decisions. She called the flap over the Tran bill, which was referred to the Courts of Justice committee of the House in February with no further action since then, "GOP propaganda."
Jordan said he would oppose the Tran bill. He said "I cried" when he first heard about it.
"If we devalue life at one stage, we can at another," possibly those who are disabled, Jordan said.
"I don't think it's my place as a legislator to interfere with that decision" between a patient and doctor, said Guzman.
Gun Safety
Wading into gun safety, the group was asked a question about whether they would support additional background checks, a ban on assault weapons or a "red flag" rule (a petition to a court to order removal of firearms from someone deemed posing a risk).
Cole responded that he supports the Second Amendment right to bear arms. "Law-abiding citizens will obey the law, criminals won't," Cole said of enacting stricter laws. He said people with mental health issues certainly shouldn't have access to firearms, but due process should be followed in denying access. He said he didn't know how restricting personal transactions or transfers of firearms to a family member could be made to work.
Foster said she is the wife of a gun owner and daughter of one. "Every sale should have a background check. It's not complicated." She said police should be empowered to confiscate a gun through a court order.
Jordan said, "one person dying from a gun is too many" but "guns are not the problem. It's guns in the hands of people with evil intent."
Guzman said loopholes in existing law to cover background checks for online and gun show sales should be closed.
Broadband
Each candidate agreed there's a broadband access problem in less populated areas of the state and that more should be done to see that it's provided.
"I believe we can do more" on top of the $19 million allocated for broadband expansion through a telecommunications act approved this year by the General Assembly, said Guzman. "It has to be a priority."
Foster said broadband access isn't just a communications issue but one that touches education, economic development and transportation as well. Broadband access would allow students to do schoolwork at home, businesses to be conducted and provide a telework option.
Cole suggested "piggybacking" on the service of electrical co-ops could be used to expand broadband.  He called for a concerted effort of the sort that brought electrical service to rural areas in the 20th century.
Jordan said that localities should determine the sort of broadband expansion they want in their areas.
"It's important for there to be competition" in providing service, Jordan said.
Education
Foster said teachers and support staff are the "first responders for our children" and inequities of teacher pay and educational quality among school divisions need to be addressed.
Candidates were asked about the local composite index formula used to apportion state aid to education. It results in some counties getting more per pupil than others based on their relative wealth.
Foster called it "an old formula" that deserves to be reviewed. Jordan said expenses are higher in Prince William and Fairfax counties but if there is a $2,000 per pupil higher rate of educational aid to those counties that may be "too much." He said he'd need to do more research on the problem.
Cole, seeking his 10th term, said changing the composite index would be difficult to do and that supplemental funding could be provided to address the "cost of competing" problem.
The Equal Rights Amendment
Jordan said trying to revive a 1970s era effort to pass an Equal Rights Amendment is "a moot point" because an extension of a deadline for states to support the constitutional amendment has come and gone. Cole agreed and he said, Congress should begin from scratch with a new proposed amendment for states to act on. He also said Virginia and the federal government have equal rights protections in place.
"I've had to work twice as hard as men. A woman is making less money than a man," said Guzman, who added that as the mother of three daughters she supports the ERA.
Foster said Cole's stance on the ERA helped motivate her to run.
Agriculture
Guzman said she supported providing incentives to farm producers.
Cole said reviewing taxes and regulations could be the answer to encourage more diversified farm production. "I don't think you want to have to depend on a few large producers," he said.
Drug use
In answer to a question about needle exchange programs that give drug addicts clean needles, Cole said it's fine for private groups or charities to do that work but that "it could be seen as facilitating drug use" for the government to get involved. Jordan said he supported social service agency involvement.
Foster said she thought such programs were aimed at "saving lives" and she didn't share Cole's concern about government involvement. Guzman expressed that view as well.
Jordan said he supported medicinal use of marijuana and reduced sentences for first-time recreational users but didn't support legalizing recreational marijuana.
Foster, a criminal defense attorney, said she supported decriminalization. Cole supports lessening the penalties.
Senate race
About half the audience departed before the second hour of the forum. State senate candidates – Vogel and Ross – also gave opening and closing statements and responded to questions from the panel of journalists.
Vogel supported the expansion of Medicaid in Virginia. She said she has championed equality under the law, and her bill to ban child marriages passed.
She noted endorsements she's received from firefighters, teachers and the farm bureau.
Vogel is in her third term in the state senate, representing a district that includes Fauquier, Frederick and Clarke counties, the city of Winchester and parts of Loudoun, Stafford and Culpeper counties.
Ross is a teacher at Highland School in Warrenton.
Gun safety
Ross said he supports expanding background checks before gun sales. He also supports waving a tax on the sale of gun safes that cost less than $1,000, to encourage people to use them.
"I like to shoot," Ross said, explaining he target shoots. But, he said, he's tired of having to run his students through active shooter drills.
Vogel said she's willing to consider anything that the Virginia Crime Commission comes up with. The bipartisan commission was tasked with looking into mass shootings and other gun violence following the mass shootings at a Virginia Beach municipal building in May.
Vogel said the issue of gun control involves "a delicate balance," particularly in the 27th District which includes many sportsmen. A ban on carrying guns in the municipal building didn't stop the Virginia Beach shooter, she said.
Unfunded mandates
Ross said he supports local governments making decisions that affect them and allowing them to be free of unfunded mandates from the state.
"I always make it my business not to support something that is only one-third or one-half funded," with local government expected to cover the balance, Vogel said.
Drug use
Vogel said she supports the use of medical marijuana and reducing penalties for recreational use, though not for decriminalization. She noted she introduced a cannabis oil bill. Ross said he thinks it's time to decriminalize marijuana use. Both candidates spoke in support of drug courts – courts that direct defendants to treatment programs in place of jail time.
Redistricting
The candidates agreed the current manner of redistricting needs to be changed. The current system is "unfair and a pox on the electorate" and should be replaced with one that is "fair and non-partisan," Ross said.
Vogel said the current system often creates districts that split areas of common interest and spread out rather than compact communities.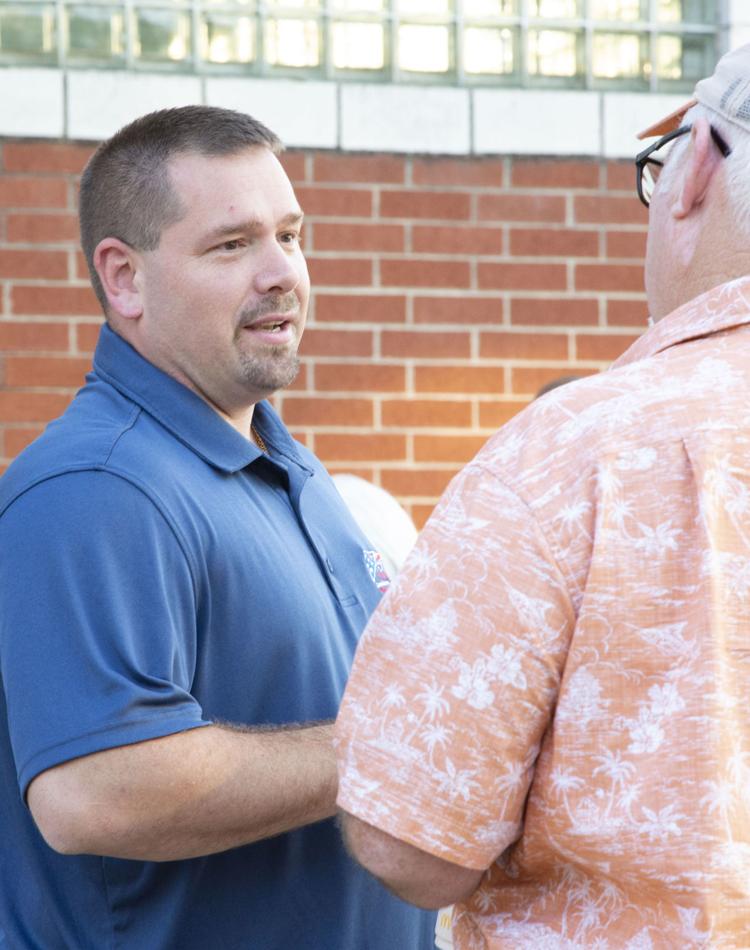 Reach James Ivancic at jivancic@fauquier.com