Fauquier County will receive more than 3,500 doses of the Pfizer-BioNTech COVID-19 vaccine next week and administer them to local residents over the course of three vaccination clinics, Fauquier County Administrator Paul McCulla announced March 11.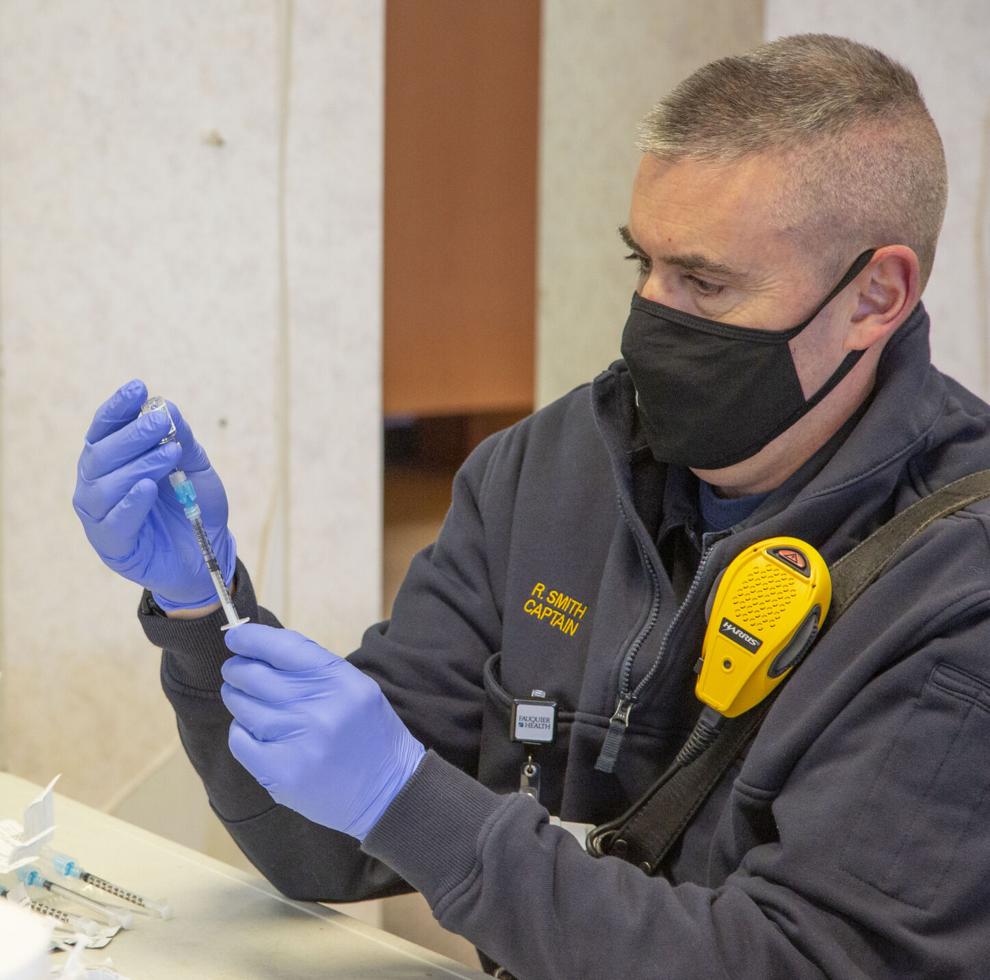 The county has typically received about 330 doses per week recently, he added, which have been administered by the county emergency management department as part of the Rappahannock-Rapidan Health District's overall vaccine rollout efforts.
Darren Stevens, chief of the Fauquier County Department of Fire, Rescue and Emergency Management, confirmed that the county plans to administer the vaccine doses March 17, 20 and 21 at the county's mass vaccination site at 143 Lee Highway, next to Home Goods.
"We haven't been told if this is going to be a continuing thing at this point," said McCulla. "But obviously, we want to show the state and the federal government we are getting shots into people's arms."
As of March 11, the county officials had a list of 560 pre-registered names from the Virginia Department of Health, whom workers at the county's vaccine call center were in the process of contacting, and had asked for more names.
He said that the health department had instructed the county to concentrate on vaccinating Rappahannock and Fauquier County residents who are older than 65 years old and people from "underserved populations."
Anyone receiving the vaccine must be eligible for Phase 1b to be able to get a vaccine during the upcoming mass vaccination clinics.
As of March 11, 25 clinics had been conducted in Fauquier County -- including 7 at Fauquier Hospital and 18 at a county-run site -- with a total of 6,594 vaccines administered at those clinics, according to Fauquier Emergency Manager Michael Guditus.
The efforts in Fauquier County are part of the Rappahannock-Rapidan Health District's broader vaccine rollout. 
Partners in the county effort specifically include the health district, Fauquier County Department of Fire, Rescue and Emergency Management, Fauquier Health, Lord Fairfax Community College, the town of Warrenton and the PATH Foundation.
More than 14,000 residents of Fauquier County – about 20% of the total population – had received at least one dose of a COVID-19 vaccine as of March 11, and 7,690 had been fully vaccinated.