Fauquier Habitat for Humanity builds more than houses these days. It's building community on Haiti Street in Warrenton.
The change in focus began three years ago, to empower residents – Habitat homeowners and others in the neighborhood. The goal is to envision and then create the community in which they want to live. Habitat embraces the principle that lasting change comes from the inside out, not from the outside in.
"Habitat for Humanity, we're the people pulling people together," said Mary Correia, who arrived two years ago to serve as community development director. "It's not 'Here's what we think you need, Neighborhood.'"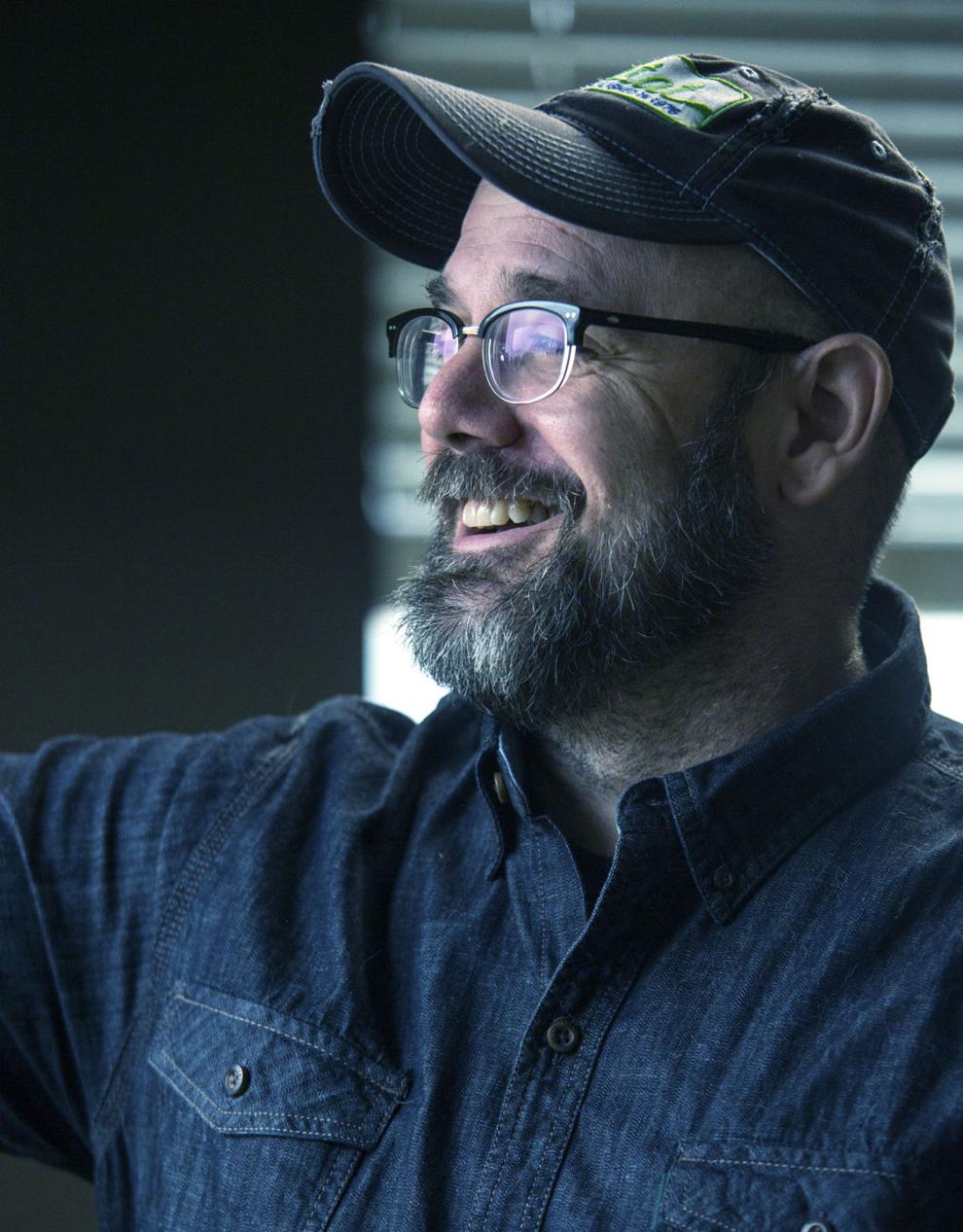 "It's easy to see the house but it starts with the people," said Darryl Neher, executive director of Fauquier Habitat For Humanity.
The Haiti Street neighborhood
Fauquier Habitat for Humanity has a presence on Haiti Street, a section of town sandwiched between Old Town, High Street and Eva Walker Park. The organization has built 11 houses on Haiti Street in the last 30 years. Another house is under construction.
Habitat currently owns five dwellings on the street. One is informally used for neighborhood gatherings, two homes are uninhabitable and the remaining two are unavailable for rent at this time.
This past June, community development specialist James Johnson began to facilitate conversations with residents to identify goals for their Haiti Street neighborhood. Periodic cleanup days was one stated goal. Warrenton police officers lent a hand in sprucing the street up.
Residents also asked for financial education, so Habitat is lining up speakers.
A community garden was planted last year. With the help of the Piedmont Environmental Council, it was replanted this past growing season.
After listening to the issues and concerns of residents, Habitat staff developed a curriculum for Project Engagement -- a series of training courses. The first class was in July, and the second in September. Community members learn leadership, organization and communication skills, and how to advocate for their goals. Warrenton government, Piedmont Dispute Resolution Center, Boys & Girls Club, and churches are ready to help as needed. Building social cohesion is an ongoing effort.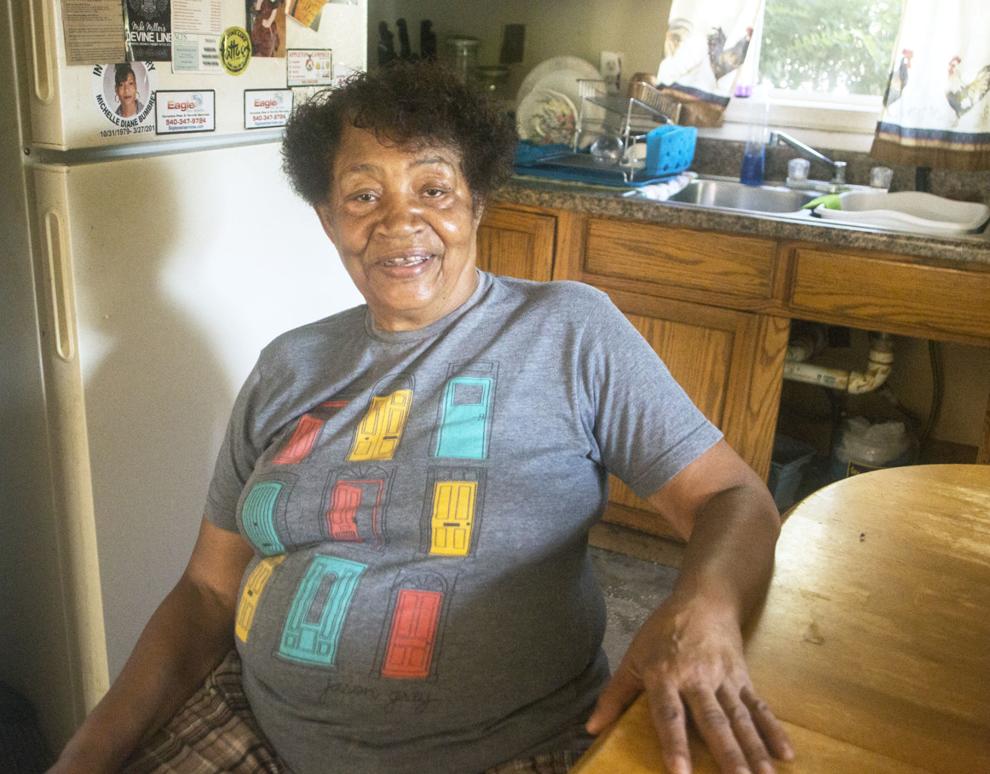 Haiti Street is very much a front-porch community. The connections are social, Correia said, but until now, residents weren't working together to effect change.
Habitat brings Haiti Street residents together twice a month. Anywhere from a handful to 15 to 20 people attend, Neher said.
Alice Gibson was among the dozen or so residents who attended in September. She has lived on Haiti more than 25 years. Habitat built the house she lives in now. She sat at her oval oak kitchen table while a welcome breeze blew through the window on a baking autumn afternoon. She appreciates the support she receives from caring neighbors and Habitat staff during the bi-monthly meetings.
Gibson does have concerns about her neighborhood, though. She wants drivers to find their brake pedals going down the street. And, she would like loud music to end at a decent hour. "They play music late at night and disturb neighbors and the ones who have to get up in the morning and go to work," said Gibson. She said she talked to these neighbors, but "they paid no mind."
Carolina Gomez regularly attends meetings that Habitat holds. A pleased expression crosses her face as she describes trusting her neighbors. She believes that what she leaves in her yard will stay there and not be taken.
But Gomez is concerned about some neighbors' use of alcohol and drugs. She, her husband and their three offspring, who are 19, 12, and 11, moved into a Habitat-built house on Haiti Street two years ago.  One very cold day she saw a woman lying on the ground. She walked to her and said, "You're very important. How can I help you?"
Habitat's end goal is to be out of a job. Residents will take over the role of convening, planning and putting their plans into action.  Success, though, is measured in "relentless incrementalism," Correia said.
Habitat's efforts at community building just got a hefty boost. In late summer, Fauquier Habitat for Humanity received a Community Impact Grant of $100,000 from the Virginia Housing Development Authority. The money will fund a survey of the neighborhood to determine what options exist for creating affordable housing, including but not limited to single-family homes. Strategies will take zoning ordinances and the comprehensive plan into account. The objective is to maintain the ratio of occupant-owned to rental housing.
"We're going to dream big," Neher said.
Habitat will collaborate with an architect to develop design standards for modern housing models that reflect the area's architectural past.
That's in the future. But for the present, Deloris Yates gets excited about one component of Habitat's efforts in her neighborhood – the cleanup days. She wants everyone's yard to be tidy. Yates is Gibson's daughter and has lived on Haiti for a dozen years.
"I ain't lying," Yates said. "It used to be bad down here -- the crowd and the activities." Speaking of Habitat, she said, "They're doing a good thing."