Local grocery stores are having trouble keeping toilet paper and cleaning materials in stock during the COVID-19 threat; meat and egg shelves are bare as well. Potatoes, onions and soup seem to be in short supply at some stores as well. The stores are working hard to restock and many offer pick-up services for folks who don't want to venture into crowded stores. 
But small local farmers who offer retail sales are letting shoppers know that they are open too, and they have plenty of food.
Hayfield Farm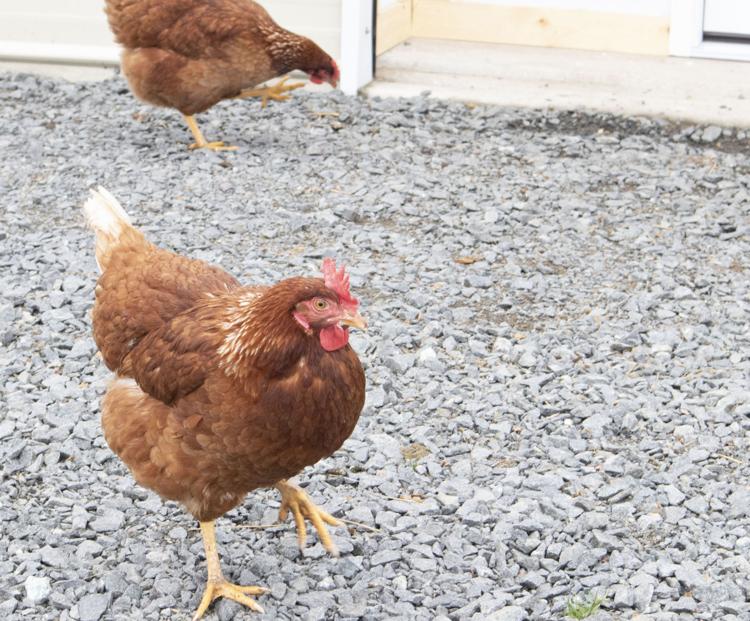 The Hayfield Farm Shop (or Store) is located at 13039 Sillamon Road in Goldvein. Owner Dylan Butler and fiancé Erica Kondzielawa are not sure about the name yet. "We've only been open two days," she said.
The couple has been selling retail meat and eggs since 2018, but just in the last week, put up some walls in a part of a garage to create the dedicated store. Beef, lamb and pork are for sale, as well as sausage and bacon. Many-colored eggs are available, and within two weeks, said Butler, they will have chicken meat available as well. 
Eggs come from free-range chickens that wander the property. Butler said, "Happy chickens lay more eggs." The eggs are multi-colored and of different sizes. The yolks are a rich, bright golden color.
The little shop has a good stock in their freezers and is doing well. "Saturday we were really busy," said Kondzielawa. 
"The ribeyes go really fast," said Butler. "We have trouble keeping those stocked." Steaks that they received from the processor on Friday were gone by Saturday at 10 a.m., he said.
A fruit and veggie, meat and egg CSA package will be available in May, but those interested in receiving a box of fresh meat, garden vegetables and eggs can sign up now. Hayfield Farm also has some fruit trees and some blackberry bushes.
The meat sold at Hayfield is from their 50 Angus and Angus-cross cows, Yorkshire hogs and Suffolk lambs. The cows are pasture raised and grain finished. Hayfield Farm practices rotational grazing to nourish and protect the soil and keep the cattle on fresh, rich pasture.
Fauquier's Finest processes their animals. "We have a great partnership with Fauquier's Finest," said Kondzielawa. 
Butler added, "They are just 15 minutes down the road. We bring them the live animals and we get back individual vacuum-packed packages that are labeled and frozen. They are great."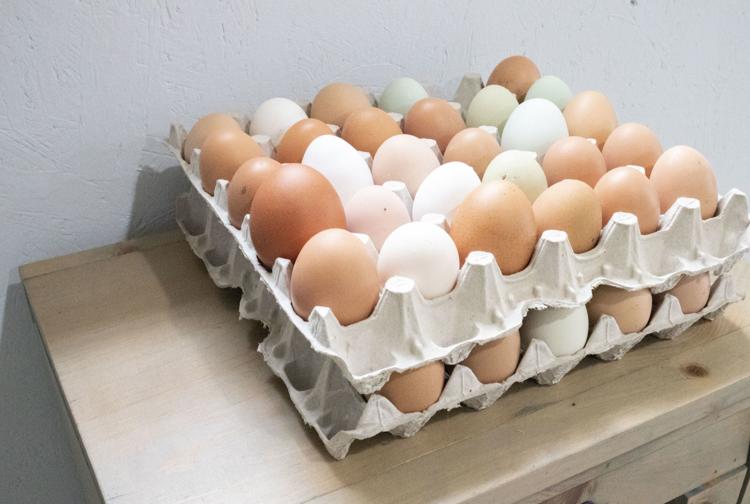 Whiffletree Farm
The phone message that greets callers who contact Whiffletree Farm at 8717 Springs Road in Warrenton says that the family farm has plenty of food in stock.
Owner Jesse Straight said he is grateful and proud to be serving his hometown community. Whiffletree raises and sells chicken, eggs, turkey, pork, and beef --all is on fresh pasture, non-GMO feed, no antibiotics, no chemicals. And the beef is 100% grass-fed!"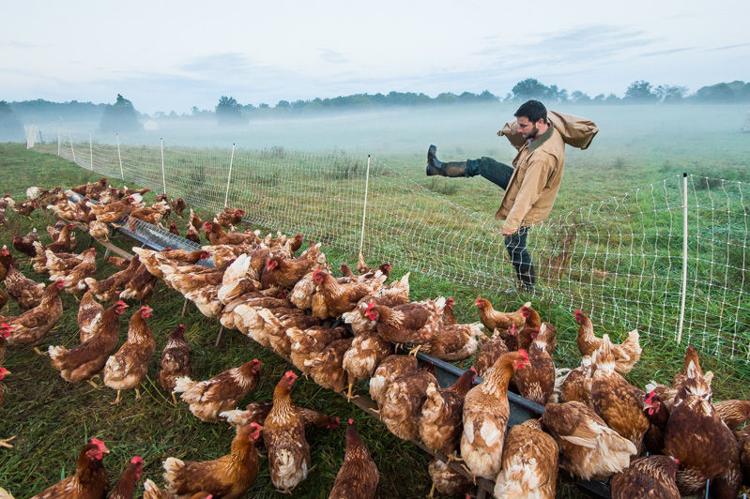 Whiffletree also provides other food and products from their farmer friends --lamb, goat, rabbit, duck, duck eggs, baked goods, fermented foods, chocolate, wild salmon, raw honey, herbal products, soap, pet food, veggies and other food.
The family farm is open Monday through Saturday, 11 a.m. to 5 p.m. Straight  said they have "a deep inventory of everything." 
Details may be found at www.whiffletreefarmva.com or on the farm's Facebook or Instagram.  
Messick's Farm Market
Messick's Farm Market, at 6025 Catlett Road in Bealeton, had a busy day Saturday, but still appeared fully stocked on Sunday, with plenty of meat, milk and eggs, as well as their fresh from the farm vegetables. The shop has other grocery items as well, like baking supplies, maple syrup and nuts and candies.
Messick's also has a CSA offering, with various size boxes filled with vegetables and fruits.
The Café appears to have plenty of fresh-made to-go items and, of course, frozen custard.
Messick's can be reached at 540-439-8900, and is open Monday through Saturday, 7 a.m. to 7 p.m. and Sunday, from 10 a.m. to 7 p.m.
Pleasant Vale Farm
Pleasant Vale Farm, at 11032 Pleasant Vale Road in Delaplane, is a small family-run farm that raises pastured lamb, beef, pork and turkey. 
"Our focus is on raising animals in as natural a manner as possible. Therefore all of our animals have 24/7 access to pasture, they do not receive preventative antibiotics or hormones, and receive only minimal supplemental feed in order to meet their nutritional requirements," said Pleasant Vale's Sarah Kate
McDonough.
"W
e have had customers coming from Alexandria and Maryland. Each one has expressed how grateful they are to have the resource of locally raised food accessible to them," she said.