Eric Maybach beat Carl Wiberg for the Republican nomination for Fauquier Commissioner of Revenue Tuesday night.
Maybach will face Angela Smith, who filed to run as an independent in the Nov. 5 general election.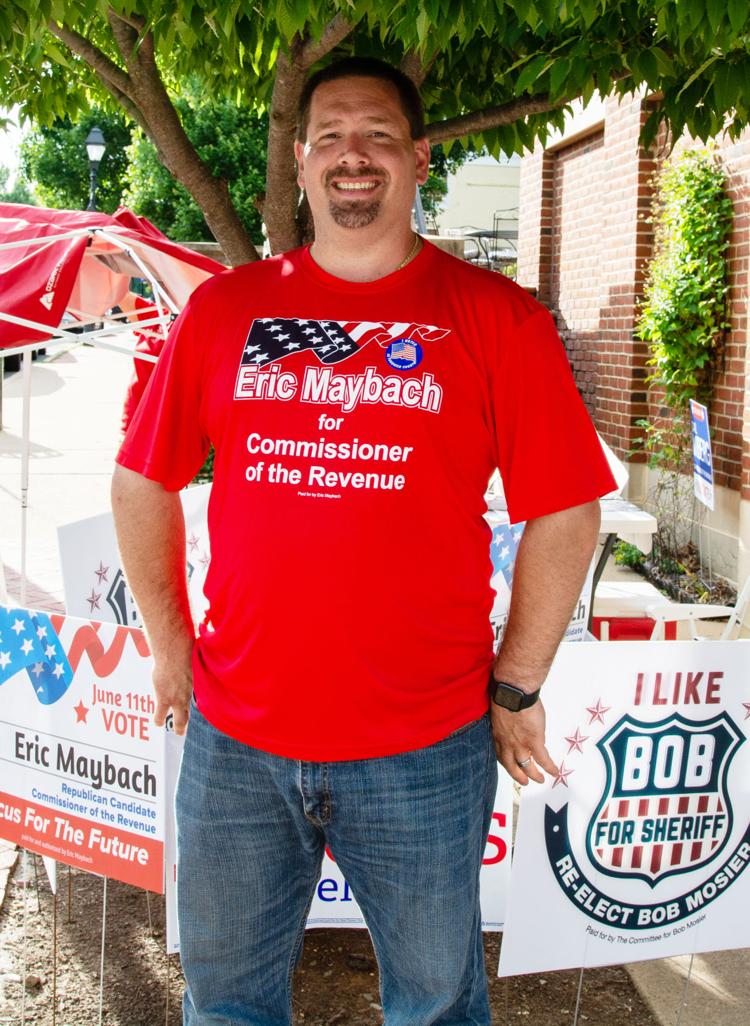 The winner will succeed Ross D'Urso, who is retiring. 
"Thank you Fauquier," Maybach said Tuesday night after the unofficial returns were in. 
Maybach took 69.37 percent of the vote to Wiberg's 30.63 percent – 3,409 votes to 1,505. Maybach easily carried all of the 21 precincts. 
"I knocked on every door. That's what did it," Maybach said. 
He was also thankful for the support of his family and his wife. 
The commissioner of revenue is the chief tax-assessing official and serves a four-year term. The office maintains property-tax and business-tax records. The commissioner also provides tax revenue projections to the county.  
Joe Tutt voted for Maybach at the Marshall Ruritan Club. 
"I talked to him and liked what he had to say," Tutt said.  
Maybach has experience in financial services going back 15 years, starting as area sales manager for Capital One Auto Finance. He is currently a vice president and branch manager for Regional Acceptance Corp., a national auto finance company. 
Maybach pointed to his management experience in the private sector. 
"I love finance and dealing with numbers," the candidate said during the course of the campaign. "There's also my attention to detail and my compliance training through the American Bankers Association." The latter involves keeping professionals up-to-date on regulations, safeguarding personal information, and the like. 
If elected, he said one of his duties will be to provide revenue projections to the county board of supervisors. He said he will be prepared to provide accurate information to assist them in their decision-making.   
Wiberg has been an assessor for Loudoun County for the past five years. Prior to that, he did property appraisal work for 13 years as a contract employee, traveling the state. 
D'Urso endorsed Wiberg's candidacy. Wiberg also picked up endorsements from counterparts in Loudoun, Clarke, Essex and Mathews counties who know of his work ethic.