The general election for the 5th District seat in Congress is more than a year away, but three Democratic candidates are already running for their party's nomination to try to unseat Republican Denver Riggleman, who won a first term by beating Leslie Cockburn of Rappahannock County by about 7 percent last November.
The Democratic Congressional Campaign Committee this month added the 5th to its "target" list of seats it hopes to pick up in 2020. The Democrats won 40 seats in the House of Representatives last year and hold 235 seats, while Republicans occupy 197 seats. There is one Independent serving in the House and two seats are vacant.
Riggleman, a distiller from Nelson County, was traveling in the district when reached by phone on Aug. 21. He was blasé about Democrats linking him to President Donald Trump.
"My last opponent yelled about President Trump," Riggleman said of Cockburn. "Insanity is doing the same thing over and over again and expecting a different result. The Democrat candidates feel they have to do that to make a splash."
He said that given that he's a Republican, it's not surprising that his votes are in step with the majority of Republicans.
"I did vote 'no' on the last budget deal," he said of an instance when he took a different stance.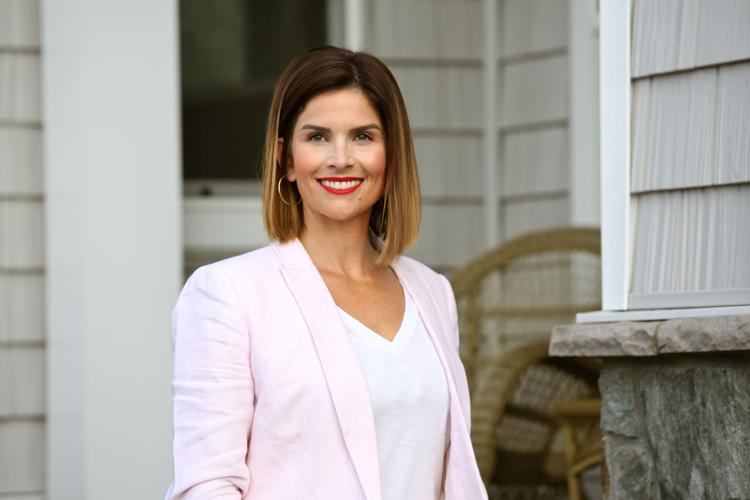 Democratic candidate Kim Daugherty
Trump-era politics is what motivated Kim Daugherty to enter the race for the Democratic nomination for the 5th District seat.
Daugherty, 32, lives in the Brookside community in eastern Fauquier County with her husband and three young children. She and her husband are both attorneys at the Daugherty Law Firm in Manassas.
Daugherty has lived in the 5th District since 2004, except for two years when she was attending law school. She grew up in Stafford County.
"I decided to run because I'm really disheartened with how Washington is currently being run. There's a failure to give working families their fair share. Washington is looking out for the monied interests and corporations," said Daugherty. "I'm really distressed at how partisan things are in Washington. There is a lack of representation of working families. There are a lot of elite politicians."
The candidate says there's a need for more women -- and moms -- in politics.
"There really is a deficit of women with young children," Daugherty said.
"I take my children and then I'm out the door. For the past eight years I've been an advocate for families, helping them with health care, child care and educational opportunities," said Daugherty. "I'm really working with clients on everything they need."
Her clients are dealing with issues like divorce, custody, visitation and financial support. As such, Daugherty said she is immersed in "all aspects of their personal lives. I help clients start rebuilding a different life for themselves."
She would bring that perspective to Congress to deal with issues such as health care and education.
She's making her first bid for elective office.
"I think I have a really, really good chance of winning the primary. The 5th is a working-class district that's looking for a congressional candidate to identify with," Daugherty said. "I think based on my work with the community, people can feel comfortable that I will be their advocate. In a campaign against Denver we'll have to work hard. Mr. Riggleman presented himself as a moderate during the campaign [in 2018] but 92 or 94 percent of the time he's voting with Trump," Daugherty asserted.
"He's not held a town hall since he's been in office. He's attended fundraising events but has had no meaningful interaction with people in the district."
In response, Riggleman said he's held one telephone town hall. His office on Friday announced a face-to-face town hall would be held in Danville on Aug. 28, the first of what his staff said would be a series of town halls in the district.
Riggleman said he also travels throughout the district and meets with constituents. He hosted a roundtable discussion on Aug. 26 in Charlottesville with the 5th District agriculture advisory committee to discuss issues facing farmers, growers and producers. U.S. Agriculture Secretary Sonny Perdue attended. Later that same day Riggleman held a broadband forum in Mecklenburg County.
Democratic candidate Cameron Webb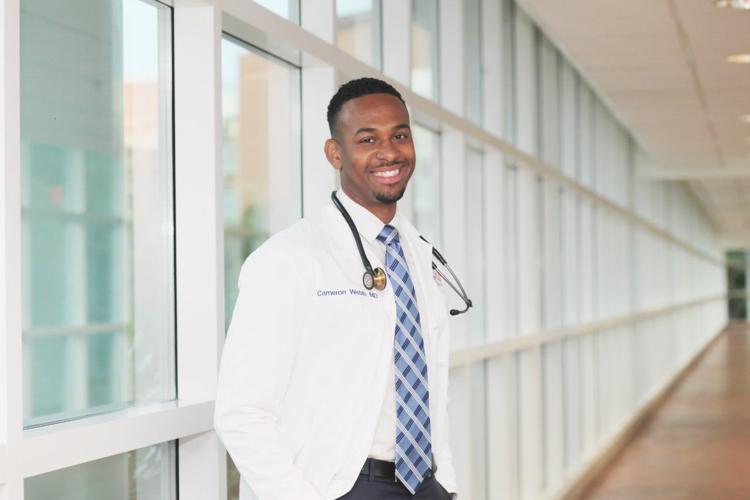 Cameron Webb is a physician and teaches at the University of Virginia medical school. Like Daugherty, the interactions with people he's had on the job and what he's learned about their struggles motivated him to seek office.
"Being a doctor caused me to run for office. As a physician I've see patients with huge out-of-pocket expenses and too few have access" because of lack of insurance. "Even when they do have access, the cost of premiums, prescriptions and cost of hospitalization [the system] is not serving folks well. I think health costs are absurd."
He said the public option – a government-run health program like Medicare – could be a way "to get prices down to the point that consumers can afford. A public option would be a reliable option for primary care."
Webb said loopholes are allowing pharmaceutical companies to keep drug prices high.
"Part of the approach to reducing the cost of prescription drugs is eliminating some of the loopholes that drug or pharmaceutical companies use to maximize their profits," he said. "For example, pay-for-delay settlements and efforts to block requests for samples which both limit access to generic drugs, or even the maneuvering of pharmaceutical companies to extend their patent or market exclusivity. Games like these are why we need to remove special interests in politics so we can act on these low-hanging fruit opportunities to help reduce drug costs and bring relief to the American people."
On other issues, Webb said, "we need to think about the jobs of the future" and to make sure schools are preparing students for those jobs.
He also called for stepping up efforts to reduce the emissions that contribute to global warming.
Webb described himself as a problem-solver and seeker of consensus.
"I'm a doctor. I ask where does it hurt? I listen to the problem and find solutions to those problems," Webb said.
"So much of what we discuss amounts to essential fairness. I was the third of six kids. I was all about building consensus."
Democratic candidate Roger Dean Huffstetler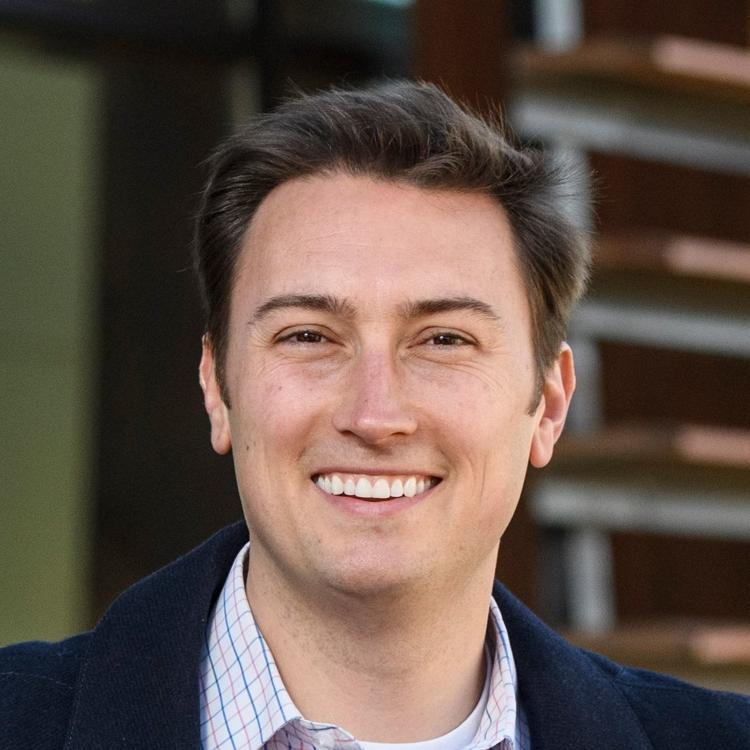 Making another push to win the Democratic nomination for the 5th District seat is Roger Dean Huffstetler. He withdrew from the 2018 race and threw his support to Cockburn, who won the nomination at a party nominating convention.
"One of the great parts of the job is that you learn a lot," Huffstetler said while campaigning. "I've gotten donations from all 23 cities and counties in the district and the 50 states. We're building a grassroots organization. I'm hearing compelling stories about health care and jobs. I'm getting a lot of feedback. Our job is to be a voice for them."
Huffstetler announced his candidacy in April and was the first Democratic candidate to do so.
Healthcare, education and infrastructure are the issues he said he hears the most about and what he is focusing on.
Huffstetler said he supports the Medicare X proposal advocated by Sen. Tim Kaine. Medicare-X initially would be available on the individual exchange in areas where there is a shortage of insurers or there are higher health care costs because of less competition, as is the case in more rural areas. By 2024, Medicare X would expand to every ZIP code in the country. By 2025, the public plan would be added as another option on the Small Business Health Options Program Marketplace.
He supports partnerships between community colleges and businesses to offer degree programs like winemaking and trade skills.
He said he would work on extension of broadband service, which he says 90 percent of the residents of Buckingham County don't have. The lack of broadband access across the district is one-third, about 33 percent of the population, he said.
Huffstetler said he supports Rep. Abigail Spanberger's approach to encourage public-private partnerships to expand broadband.
The 2020 primary election for state races is June 9. The general election is Nov. 3.
The 5th District covers all or part of 21 counties plus the cites of Charlottesville and Danville. Areas of Fauquier County not in the 5th District are Midland, Goldvein and Bealeton. Those areas are in the 1st District, currently represented by Rob Wittman, Republican.
Reach James Ivancic at jivancic@fauquier.com