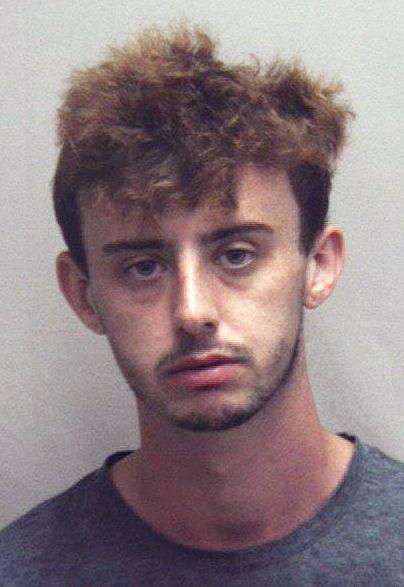 James Embrey, one of three defendants charged with conspiring to kill Kelly Gray of Bealeton on June 18, appeared in General District Court – via video feed – on June 29 to ask for bond to be set. The criminal complaint in the case states that after first asking someone else to commit the murder, Melody Dawn Glascock stabbed Kelly Gray to death at her home on Village Center Drive in Bealeton, accompanied by Embrey and his mother Maria Dawn Embrey. 
Glascock, 54, of Linden is charged with first degree murder, destroying evidence, conspiracy to commit murder and soliciting to murder. Maria Embrey, 40, and James Embrey, 20, both of Stephens City, have been charged with conspiring to commit murder. 
Embrey was represented by Robert V. Bryan Jr., of Manassas, who asked Judge Greg Ashwell to consider bond because, he said, there is no indication that Embrey was a principal in the crime, he was not involved with the planning and that he had no prior criminal record. 
Doug Rogers, for the commonwealth's attorney's office, countered that Embrey was a full participant in the alleged murder. The criminal complaint in the case states that Embrey acted as a look out during the slaying and did not enter the apartment where it took place. 
Ashwell set Embrey's bond at $100,000; Rogers said he would appeal the decision. 
Preliminary hearings are set for all three defendants on Oct. 15 at 1 p.m.