On Jan. 9, the grand opening of Death Ridge Brewery will herald the arrival of craft beer to Jeffersonton, a small village in northern Culpeper County. Eight hundred gallons of freshly brewed beer await its first guests.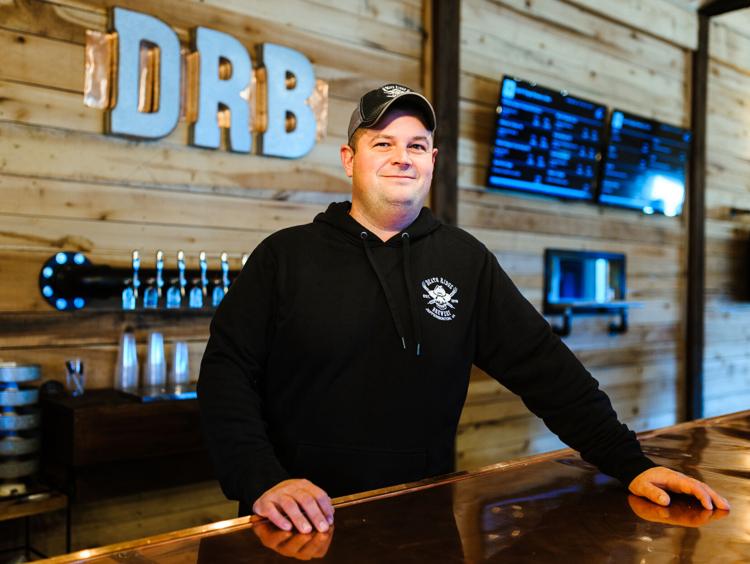 The brewery is the culmination of a year's labor by owners Zach and Lauren Turner and their family and friends. They have two sons, ages 11 and 13. The brewery sits on the 240-acre Higher Ground Farm originally purchased by Turner's father in 2001. In 2015, Zach Turner bought the farm from his dad.
Turner, 39, manages the farm, raising longhorn cattle, haying, logging, growing Christmas trees, and pick-your-own strawberries, pumpkins and tulips. Hops have been planted and will be trellised when firmly rooted, then used to make some of the beer.
To keep the checkbook in balance, he also works as an insurance estimator for a roofing contractor.
So how did the brewery get its unusual name? "My extended family has lived in and around Jeffersonton for generations. We've always enjoyed hearing about the history of the town and our property. The Civil War was a large part of that story.
"The name Death Ridge evolved from William Deatherage's last name, who, along with his two brothers, settled in Culpeper County in 1675. The King of England granted them 950 acres.
"Being a working farm, we wanted to honor its history while also doing something we love. Death Ridge was born out of its historical past," said Turner. 
The brewery was built on a former Civil War campsite. Many relics have been found in the surrounding fields, left long ago by soldiers passing through the area. Some of the beers will tear a page out of Civil War history by bearing names such as Rattling Sabers or Dead Generals.
The Turners live on the farm, as does his father, sister, and his wife's brother.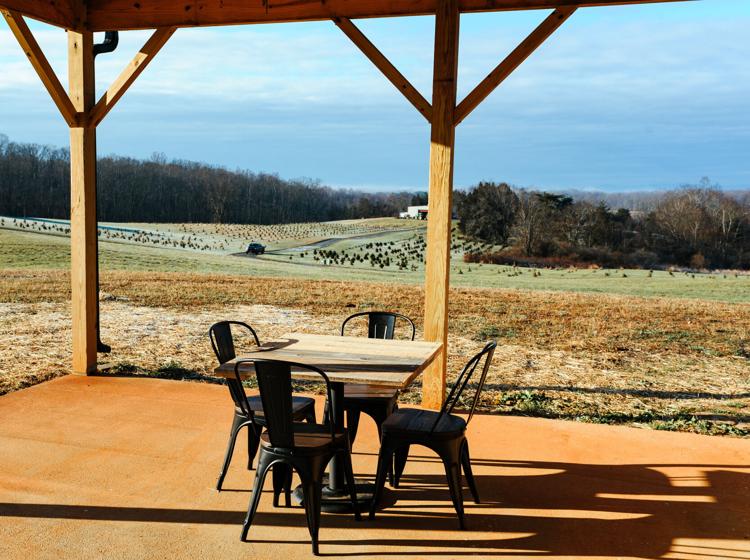 The brewery
"We've always wanted to build a brewery. With financial help from some relatives, the idea took form and resulted in today's operation.
"In addition to making all the beer, we built the brewery by ourselves. We had a crew put the roof on, but other than that, we touched every piece of wood in the building. We went to a sawmill that was giving away runoff. We ended up milling that lumber for all our inside and outside walls," said Turner.
The taproom is 2,400 square feet with a vaulted 25-foot ceiling and safely distanced tables. There is also a members lounge upstairs. Eventually, the lounge will lead to a rooftop terrace for outdoor seating.
A club membership costs $125 annually and entitles the bearer to reserved seating, special tastings and a free shirt or hat. There will also be a tie-in to the farm products for sale throughout the year. For example, members can come out early during the Christmas season and tag a tree before sales open to the general public.
Members will also be able to get the "pick of the litter" on farm produce.
There are two outside covered porches with 400 square feet of seating each. Firepits and chairs are spaced to provide safety and warmth during chilly weather.
The beer
When the doors swing open on Jan. 9, there will be six different brews on tap: Passion Fruit Sour, American Wheat, Amber Ale, American Stout, West Coast IPA, and a Hazy IPA. More selections will follow.
All of the beers fall into the $5 to $6 a pint range. Growlers are available for taking memories home. Plans are to also offer half growlers and 12-ounce cans to go when the $3,000 canning machine is in place.
"The entire operation has taken a lot longer than we anticipated. We were initially hoping to be open mid-summer. But everything came to a slow crawl when the coronavirus hit.
"I want everyone to know we've put our heart and soul into the brewery. We'd bring our camper up to the building on weekends to work. My kids were out there playing, we'd build a fire, and friends would stop by and have a beer with us. It was a family atmosphere the whole time we were building.
"That's the same atmosphere we're hoping will come across when people visit. It's been my life dream." Turner said.
During the grand opening, the Graze to Griddle food truck will be onsite. The rest of the time, basic bar food will be available during operating hours. It will include pizzas, pretzels, nachos, wings and similar offerings. Live music will periodically be part of the weekend events.
His father-in-law plays the banjo, so look for some "Jimmy Jams" on Sundays.