I think this is the most important stuff I've ever done," said David Vos of Delaplane, and that's saying something.  
Vos holds a M.S. and a Ph.D. from MIT and has worked on some of the most important problems in aeronautical engineering over his 30-year career. He holds a variety of patents in his field. He led Google X's Project Wing, developing autonomous delivery drones.   
But his current work has nothing to do with futuristic aeronautics. Instead, he is putting his considerable creative energy toward finding a way to plant trees.  
In 2018, David Vos and his wife Patricia started The Vos Foundation to be part of a worldwide effort to plant one trillion trees by 2030. Adding these trees to the three trillion that already exist worldwide could absorb enough carbon dioxide from the atmosphere to mitigate the worst effects of climate change before it's too late, he said. He maintains the effort will give the world enough time to develop the technology and structures to eliminate the use of fossil fuels altogether.   
A native of South Africa and now a U.S. citizen, David Vos says his career was "a lot of fun" but he has always had a passion for finding solutions to environmental problems. Even at the most intense times of his engineering career he was thinking about the environmental degradation in southern Africa, he said. "I think it's time that all of us humans started becoming much better citizens of the world than we have been. So that's what drives me [now]."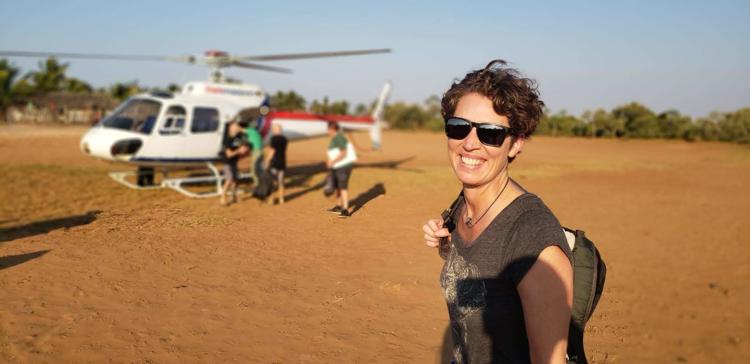 "It's fairly straightforward," he said. "If you don't [plant one trillion trees by 2030] then carbon dioxide keeps accumulating and global warming gets worse and worse and worse. We're on a track right now to go to places where the world and humanity have never been before."  
He elaborated, "Around 60% of what we emit every year ends up in the atmosphere. And if we want to absorb that [carbon dioxide] and not let it … continue to grow, it turns out you need to basically absorb about 22 trillion kilograms of carbon dioxide. On average, one tree can absorb 22 kilograms of carbon dioxide per year, so that means you need one trillion trees. That way, we would hold the carbon dioxide levels fairly constant."   
Vos said, "For every human on the planet, if we planted 15 trees a year for a decade," then the goal could be reached in that time. "If we can absorb the current emissions with that many more trees, then holding [carbon dioxide levels] steady gives us those decades to figure out how to get off of the fossil-fuel habit."  
He said that a world without the burning of fossil fuels is feasible and necessary, but that the transformation to renewable energy will take decades.   
In 2018, the United Nations said that, among other actions, a net of 2.3 billion acres of tree cover must be added to the world's land surface by 2050 to limit global warming to 1.5ºC above pre-industrial levels. A 2019 study by researchers from ETH-Zürich intensified the push for a dramatic increase in forest acreage. Just this month, the World Economic Forum created a trillion-trees initiative backed by prominent business and political leaders from around the world.   
The Vos Foundation currently funds work in Mozambique, led by Eden Reforestation Projects, an international NGO that organizes tree-planting initiatives in several countries. (An NGO is a non-profit organization that works toward the betterment of society.) So far, the project has planted about 4 million trees in the country, according to Patricia Vos.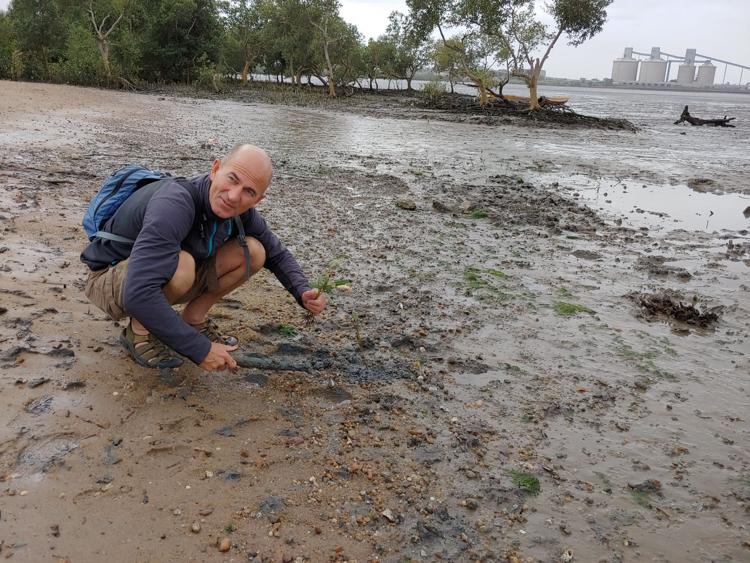 David and Patricia Vos hope the project in Mozambique will serve as a model for other organizations in the worldwide effort to plant a trillion trees. Along with environmental benefits, they say that reforestation initiatives like theirs have the potential to transform economies in the developing world and raise people out of poverty.   
Patricia Vos, who sits on Eden's board of directors, said the project in Mozambique has gone "better than expected." She said she was skeptical at first of the feasibility of the world reaching the trillion-tree goal, but eventually decided the data showed it was possible, and that The Vos Foundation could play a part. The economic and social impact of the project has given her a more personal connection to the project, she said.   
"A fellow board member at Eden told me, 'I came for the carbon, but stayed for the people,' meaning the people on the ground who Eden employs to plant. … In particular I want to see women empowered and children being given opportunities that perhaps their parents didn't have. And the tree-planting project very much allows me to feel like I'm making a huge difference at that level," she said.  
David Vos said The Vos Foundation's vision is to reach people in developing nations as directly as possible, in order to reduce overhead costs and minimize the potential for corruption. "More than 90% of people in the world today are reachable with a text message. It's crazy. It means it enables you to do this SMS-based transaction and then maybe once every month or so get the imagery to prove what's going on," he said.  
He advocates for carbon trading as a way to make the model sustainable, both environmentally and economically, and he has little doubt the cap-and-trade model will become the accepted standard worldwide in the near future. Firms whose activities emit carbon dioxide would, through the purchase of "carbon credits," pay communities in developing nations to plant and maintain forests.   
"In effect, it's like a mortgage that we only have to start paying decades after we spent the money and build this incredible wealth for the developed world. … Imagine those people planting those forests in Africa. They need an incentive to keep those trees growing. And the great incentive is every year getting paid by selling the carbon credits [to firms in] the developed world."  
He acknowledged that there are challenges – minimizing the chance for corruption, verifying the number of trees planted and maintained, creating the political will in developed nations for regulated carbon trading – but he is optimistic that the world will come together to do what's needed to mitigate the adverse effects of climate change.   
"I fundamentally trust people. I think people are good creatures and try to do the right thing," he said. "The world needs to think more altruistically than ever before. We all share the air. No one gets to say, 'This is my molecule.'"  
He added, "When you really look at that picture and you're helping native wildlife, you're helping combat poverty and combat climate change and the necessity to do all of those things is just to plant a trillion trees, it's hard to see anything bad. The consequences if we manage them properly are phenomenally good."  
David Vos said that he and his wife are completely confident in the necessity of being a part of the effort to plant a trillion trees. "It's one of those crazy moments in life where you look at it and you just can't see anything bad about it. So, we said, 'We just have to do this.'"