This story was updated Tuesday, April 6 with new information.
The Gainesville man accused of shooting at three occupied vehicles on James Madison Highway (U.S. 29/15) in Remington on Saturday had rented the firearm from a local gun shop to use at a shooting range on the premises, the criminal complaint filed with his arrest alleges. He stole the gun, drove to Remington and began shooting, hitting at least two occupied vehicles on the highway, according to the complaint.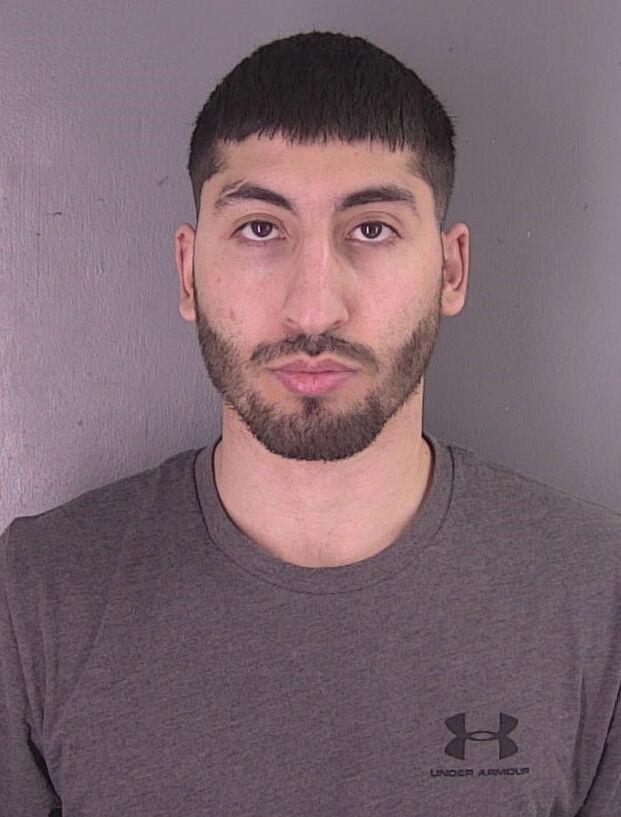 The suspect then called 911 to report the incident and told investigators "he wanted to spend the rest of his life in jail and wanted to kill people," the document says.
Sammie Nasser Abulaban, 25, was arrested April 3 and charged with three felony counts of shooting maliciously at an occupied vehicle, three felony counts of using a firearm in the commission of a felony and one felony count of larceny of a firearm. He was arraigned in general district court Monday and remained in custody as of Tuesday morning, according to court records.
What the sheriff's office described as a "shooting incident" occurred Saturday at approximately 12:40 p.m. near the intersection of James Madison Highway and Freemans Ford Road. Abulaban shot from his own vehicle. None of the other vehicles' occupants were injured, and there is no indication Abulaban knew any of the victims.
Abulaban used a 9mm Smith & Wesson handgun, according to sheriff's office spokesman Sgt. Steven Lewis.
Deputies from the Fauquier County Sheriff's Office responded to the incident after Abulaban called 911 "to report a shooting," the criminal complaint alleges. After being contacted by sheriff's deputies, Abulaban waived his Miranda rights, according to the complaint, and told deputies he had rented the firearm from Clark Brothers, a gun shop a few miles away in Opal. Firearms may be rented from the shop only for use at the on-site shooting range, according to the criminal complaint, and are not allowed to be taken off the property.
"Sammie [Abulaban] admitted to taking a gun from Clark Brothers Gun Shop and leaving the gun shop and traveling on James Madison [Highway]," the complaint says.
Steve Clark, the shop's owner, said Tuesday that Abulaban was a regular customer since at least 2013 who came to use the range "a couple of times a month."
Clark said that Abulaban was known to the range officer and he wasn't acting suspiciously on Saturday. Abulaban usually comes to the range "with a couple of other people," Clark said, but was alone on Saturday.
Abulaban purchased ammunition at 12:15 p.m. Saturday and checked out the handgun at the range at approximately 12:20 p.m, Clark said. "The customer took possession [of the handgun], fired a few shots [at the range]," Clark explained. When the range officer turned his back to help another customer, Abulaban was gone, he added. Investigators contacted the gun shop shortly after the shooting.
"For as long as we've been renting guns, we've never had this issue before," Clark said, emphasizing customers who check out a firearm for use at the shooting range are in no way permitted to leave with the firearm. "We had a policy – this man stole a gun." He added at another point: "If someone is going to steal something from you, they are going to figure out a way. That's been proven time and time again."
A search of Virginia court records shows no previous criminal record for Abulaban. An attorney was not listed for Abulaban as of Tuesday morning.