Fauquier Health CEO Chad Melton described the local effort to get COVID-19 vaccines to all the people who want to be vaccinated: "It's like having a football team with three quarterbacks… But coordination is coming together this week so we can streamline the process."
Fauquier County and Town of Warrenton officials, as well as officials at Lord Fairfax Community College, are working with the hospital to expand access to COVID-19 vaccinations, said Melton on Thursday. So far, the burden has been on the hospital, he said, "but Paul McCulla [county administrator] and Brandie Schaeffer [Warrenton town manager] have been very gracious in offering help."
Up until now, vaccines have been given by Fauquier Hospital staff at the hospital, at other locations in Culpeper by representatives of the Rappahannock-Rapidan Health District, and through other hospital systems in the health district.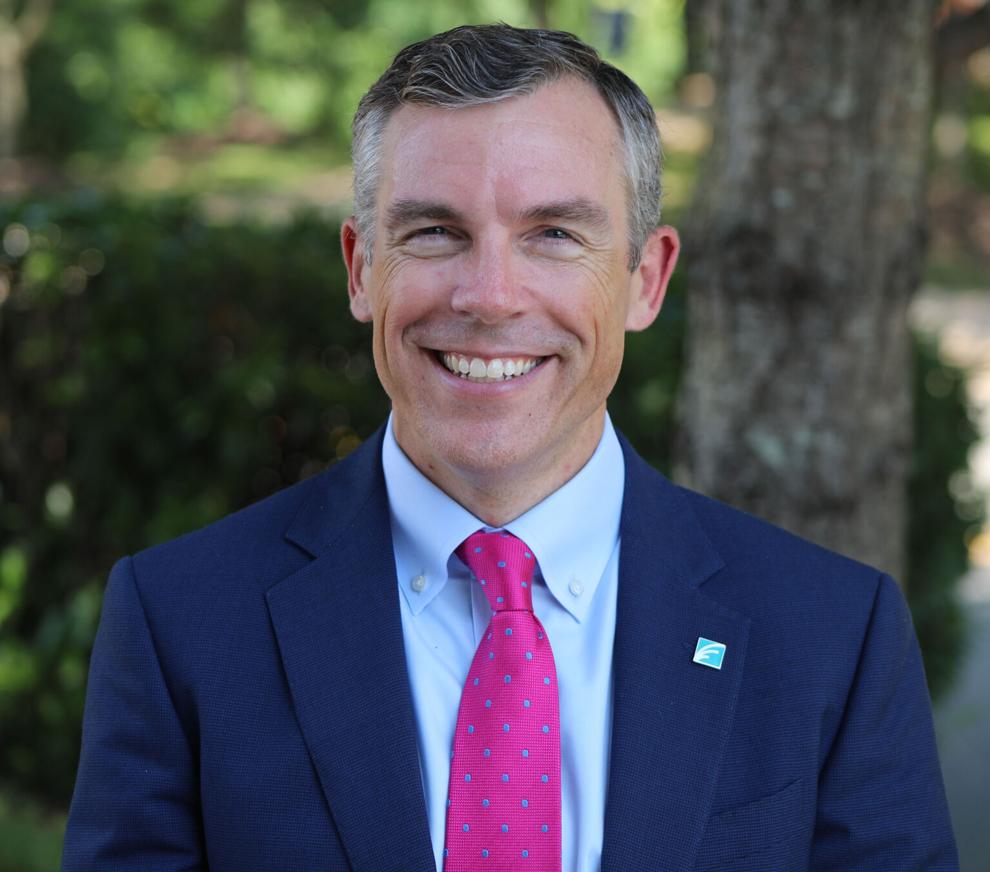 But plans are coming together to open a bigger, "neutral" site somewhere in Fauquier in early February, said Melton. Once the bigger site is open, Melton said, the hospital will stop administering vaccines to the Phase 1b population on-site, "so we can refocus on daily operations at the hospital."
Melton said one benefit of opening a non-hospital location is that people can bring their children with them when they come in for a vaccination. Currently, hospital COVID-19 restrictions do not allow anyone younger than 18 in the hospital. Even when vaccines aren't being administered at the hospital itself, Fauquier Health will continue to provide resources to help with the public vaccination effort, Melton said.
The Free Clinic may also be able to help, Rob Marino, director of the Fauquier Free Clinic said Thursday. He is "sitting in on some of the organizational calls, helping with input where we can, but mostly we will help by connecting clinical volunteers to the effort. We want to do whatever we can to make it a success. 
"I know that they will need a lot of people to pull this off, especially people who are trained to give shots and monitor patients afterward. Many of the Free Clinic nurses and doctors have been asking how they can contribute. We are collecting names this week."
Like Marino, Christy Connolly, president and CEO of the PATH Foundation has been participating in organizational calls as well. PATH spokeswoman Amy Petty said Friday that the PATH Volunteer Hub is currently helping to recruit clinical and non-clinical volunteers for the Medical Reserve Corps in anticipation of future vaccine clinics. Petty said, "The page for that specific opportunity can be found here. We'll host other opportunities on www.letsvolunteer.org as they come up. We're also helping with connecting available resources and potential translation needs through PATH Community Link."
Expanding access for Phase 1b
On Monday, Jan. 25, Fauquier Hospital has plans to vaccinate 400 people in Phase 1b who have already registered with the Rappahannock-Rapidan Health District – more than twice as many as the hospital has vaccinated in any one day so far. The list of people next in line to be vaccinated is being provided by the RRHD. The plan is to hold the clinics three days a week, so long as vaccine supply supports that.

No walk-ins will be permitted at hospital vaccine clinics. An electronic notification system – Prepmod -- will send email messages scheduling appointments to those next on the RRHD list. "We tested Prepmod out yesterday and it worked perfectly," said Melton.
Melton said the county is sharing some of its EMTs and medics to help, and nursing students at Lord Fairfax will also assist. The hospital will have extra people to help with parking, registering patients and all necessary paperwork.
Chris Coutts, provost for LFCC, said, "We are in communication with the Rappahannock-Rapidan Health District ... and we have offered the use of college facilities and volunteer students, as needed. We do not have anything confirmed at this time. We're ready to help at moment's notice."
He added that some nursing students are working with Fauquier Health to give vaccines, "and we are working with the hospital to get more of our nursing students in to help as well, as vaccines become more readily available."
Registering for the vaccine
The health district survey site where people can register for the vaccine was put on hold last week, but is again accepting registrations.
Dr. Wade Kartchner, health director of the RRHD, said, "The best way to let us know your interest and to get on the list is to go to rrhd.org and fill out the appropriate survey. For those with no internet access, call 540-308-6072. Understand that you will likely need to leave a message for us to call you back. Please know that our staff is working diligently every day to reach out to those who have questions."
(Fauquier County residents ages 75 and older may also call the county social services department at 540-422-8400 for help registering for a vaccination.)
Kartchner urged residents to be patient. He added, "Repeat phone calls or emails slow us down; each one means time taken away from case investigation, vaccine administration, coordinating testing and other measures to protect the health of the community. Please be patient; we will get back to you."
Fauquier Hospital has already vaccinated nearly all of the Phase 1a group – health care workers who work at the hospital as well as some community health care workers and physicians. A total of 1,200 vaccinations have been administered as first doses and about 300 second doses.
Melton said that about 56% of hospital workers have agreed to be vaccinated. Though that number might sound low, it is up substantially from the 30% who indicated in an earlier survey they would get the vaccine, he said.
"With more education, and people seeing that their co-workers are having minimal side effects, more people got the vaccine than we originally thought," said Melton.
Of Phase 1b candidates vaccinated at Fauquier Hospital, 164 were vaccinated on Monday, 89 on Wednesday and 140 were scheduled for today. Many of these were school staffers and other county employees.
Vaccine supply
Melton said that vaccine supply is still a challenge. "We can ask for what we think we'll need, but may get only a small percentage of that." The hospital puts in an order on Thursdays and receives deliveries on Tuesdays.
Melton declined to say how many vaccines the hospital has on hand, citing an FBI directive that warned against providing too much public information about vaccine availability.
He did say that the hospital is holding back some doses so that second doses may be given on time. "We could use all the doses we have, but we are taking a more conservative approach, so that we make sure we have enough for second doses."
Kartchner said about vaccine supply in the health district, "Please understand that our health district, along with the rest of the state, is facing a severe shortage of vaccine in relation to the demand. We will be expecting only 600 to 1,500 doses of vaccine each week for the next four to eight weeks, and have nearly 25,000 people in the queue."
Kartchner explained, "To understand the issue better, think of this situation as waiting in the ticket line to get into a concert. If there are only three ticket windows open and 100 people in each line, adding another 1,000 people to each line doesn't make the process go any faster. All it does is make people angry and frustrated. The answer to this is to open more ticket windows, or in our case, to get more vaccine.
"We will continue to try to do everything we can to get more vaccine, but for the next few weeks, the allotment for the entire state is around 100,000 doses a week, and we hopefully anticipate receiving about 1% to 2% of that per week."
Vaccinations in the state
So far, 399,317 doses of Phizer and Moderna vaccines have been administered in the state; 45,074 residents have been fully vaccinated.
A total of 959,550 vaccine doses have been distributed to vaccination sites. That means that almost 42% of available vaccines have been given to residents.
In Fauquier, 3,029 people have received at least one dose of the vaccine. Two hundred and ninety-seven have been fully vaccinated, according to today's VDH report.
Long-term care facilities
CVS and Walgreens have control of more than 200,000 of the total number of doses in Virginia, which they are administering to residents of long-term care centers, one of the most COVID-vulnerable populations. Those doses are provided directly by the federal government, but the numbers are reported on the VDH's vaccine dashboard.
According to the latest VDH data, only 46,862 of those doses have been administered, but reporting may lag by more than 48 hours.
A press release on the Walgreens website says that all first doses will have been administered by Jan. 25. So far, according to data provided by the company, 10,080 vaccines have been administered to skilled nursing facilities in Virginia; 3,222 have been given to assisted living and long-term care facilities.
The CVS site states that 34,093 doses have been administered in skilled nursing facilities and 10,717 doses have been given in assisted living and long-term care facilities.