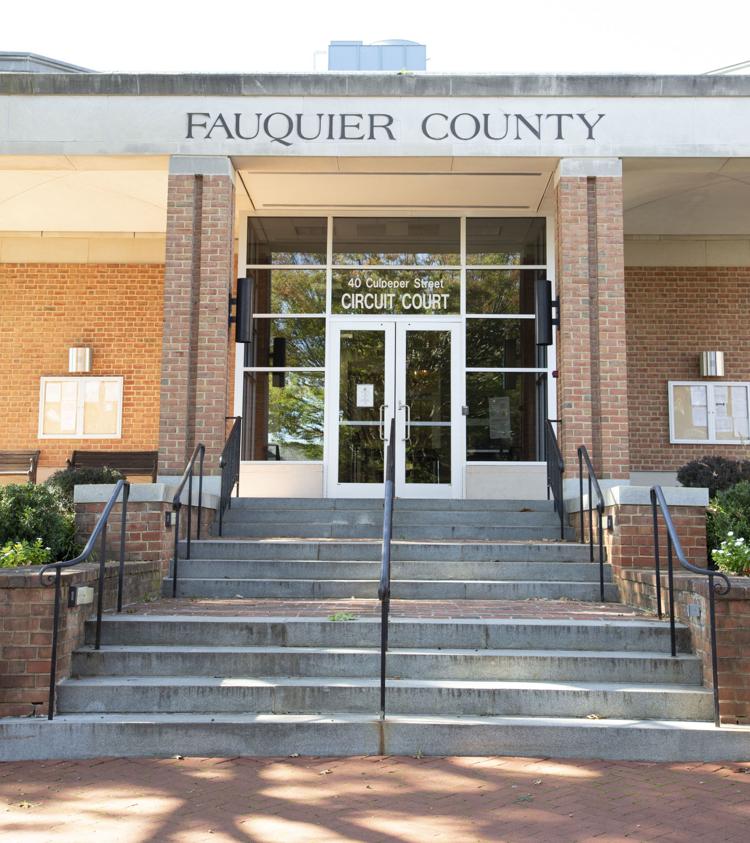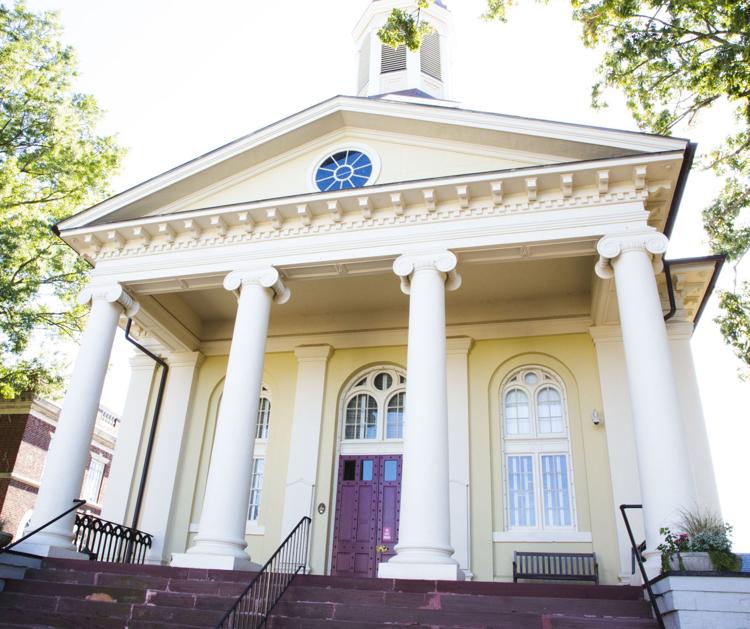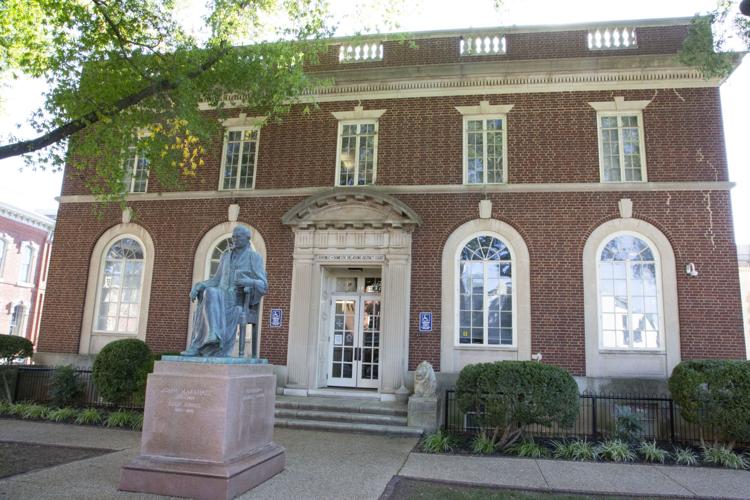 Fauquier County is undertaking a study of the space needs of the three county courts for the next 20 years and will look at placing them in a single building to make security easier and to cut costs.
The circuit, general district and juvenile and domestic relations courts are near each other but in separate buildings. The General District Court is at 6 Court St., next to Warrenton Town Hall. Juvenile and Domestic Relations Court is at 14 Main St. The Circuit Court is at 29 Ashby St.
The study will determine "whether they can fit into the circuit court building and will look at potential growth over the next 20 years to see whether it can cover that growth," said County Administrator Paul McCulla. "This will tell us whether the building can handle it or whether we need an addition or a new courthouse."
He said the study will take three to four months to complete. This week, McCulla plans to hire a firm to do the study.
Putting all three courts into the current circuit court building, which has entrances off Ashby and Culpeper streets, would presumably require the relocation of county offices that are currently located in the building. Those offices include county administration, community development department, commonwealth's attorney, county treasurer and commissioner of revenue.
Where a new courthouse can be built is currently limited by state law. Without the approval of voters at a referendum, any new site must be across the street from the current location. McCulla said there is space next to the Sheriff's Office a short distance down from the circuit court, but that location is not adjacent to any of Fauquier County's courthouses.
"We could potentially put a courthouse there," McCulla said. "That would give us some flexibility."
The county will pursue a legislative change to allow construction of a courthouse 500 feet away.
If a courthouse were to be moved out of Warrenton, that would be a concern for the Virginia General Assembly, said Eldon James, who is a consultant for Fauquier County on legislative matters in Richmond. But the move Fauquier is considering shouldn't be a concern.
Board of Supervisors Chairman Chris Butler, Lee District, said he'd like to talk to all of the judges to find out more about their needs. He noted a new judge is joining the circuit court and he wants to hear from him.
James Plowman, who has been Loudoun County's commonwealth's attorney, will replace Judge Jeffery W. Parker on Nov. 1. Parker is retiring.
The Sheriff's Office is in charge of security for the three courthouses.
"The courts are secure now. We'll review any security we have at the Sheriff's Office, courthouses and jail as part of the discussion to figure out the space needs of the courts," said Sheriff Bob Mosier.
The Sheriff's Office has 26 full-time deputies and two part-time temporary deputies assigned to court security and serving papers. They are duly sworn officers who can be assigned to other duties as well.
Mosier said the number of deputies on duty at the three courthouses fluctuate depending on whether any of the courts are in session. Deputies are stationed inside courtrooms, they escort criminal defendants into the courthouses and stand watch at building entrances.
Visitors to the courthouse also walk through a scanner placed just inside the entrances.
A total of 194,451 people entering the courthouse were screened and deputies supervised the movement of 1,687 inmates for court appearances during 2018, according to the Sheriff's Office annual report.
The county entered a bid of $2.5 million late last year to buy the former BB&T building for use as office space, but the bid was rejected. The town of Warrenton this month purchased the building for $2.2 million. It will be moving Town Hall offices there from the current location at 18 Court St.
McCulla said the county might be interested in using the 18 Court St. building for meeting space but not for offices.