Polling places in Fauquier County will be open on Tuesday, June 23 for primary elections to choose party nominees for the U.S. Congress and U.S. Senate. Polls will be open from 6 a.m. to 7 p.m.
The Fauquier County registrar's office will be open each day through Saturday, June 20. The deadline for casting an absentee ballot in-person is 5 p.m. Saturday. Absentee ballots sent to the registrar's office by mail must be received by 7 p.m. on election day to be counted.
Registrar Alex Ables emphasized in an email that the registrar's office will be open on Friday, June 19, even as other county offices are closed for the recently announced Juneteenth state holiday. "This office cannot close on such short notice in the last days immediately preceding a scheduled election," Ables said.
Because an individual may not cast a ballot in more than one party's primary election, each registered voter in Fauquier County will be able to participate in no more than one primary election on Tuesday. Primary elections in Virginia are open to any registered voter who lives within a certain jurisdiction; a voter does not need to be registered with a certain party to vote in that party's election.
Any Fauquier voter may choose to participate in the statewide primary election to choose the Republican Party's nominee for U.S. Senate.
Most of Fauquier County lies within the 5th Congressional District; registered voters residing in this district are eligible to participate in the Democratic Party's primary election for that congressional seat. Voters living in the 1st District may vote for the democratic nominee for that congressional seat.
Although each voter must state to an elections officer in which party's primary they wish to cast a ballot, doing so does not mean that voter is registered with that party, Ables emphasized.
Click here to check your voter registration status, confirm which district you live  in, and locate your polling place.
U.S. Senate
The statewide primary for the Republican Party's nominee for U.S. Senate features three candidates: Alissa Baldwin, of Lunenburg County; Daniel Gade, of Alexandria, and Thomas Speciale, of Woodbridge.
The Democratic Party will not hold a Senate primary. Sen. Mark Warner, who was first elected to the seat in 2008, is unopposed for his party's nomination.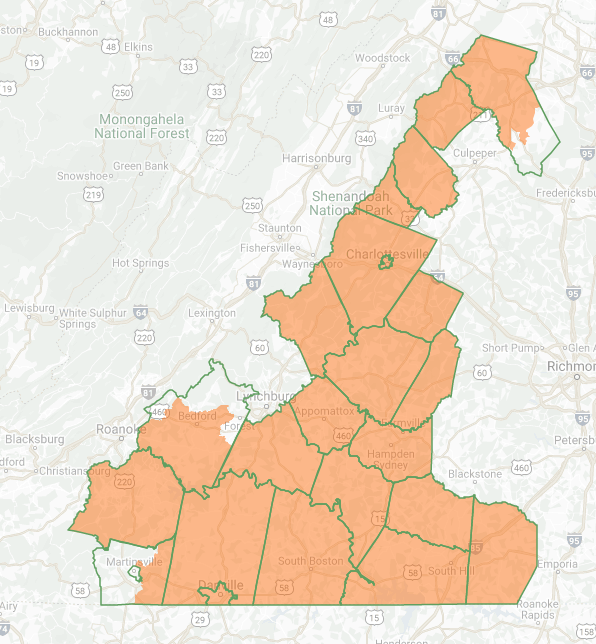 5th U.S. Congressional District
In the 5th Congressional District, which includes most of Fauquier County, four candidates will be on the ballot in the democratic primary: – RD Huffstetler, of Charlottesville; John Lesinski, of Washington, Va.; Claire Russo, of Earlysville, and Cameron Webb, of Charlottesville.
The Republican Party nominee for the 5th District is Bob Good, of Campbell County; he defeated incumbent Rep. Denver Riggleman at a June 13 convention.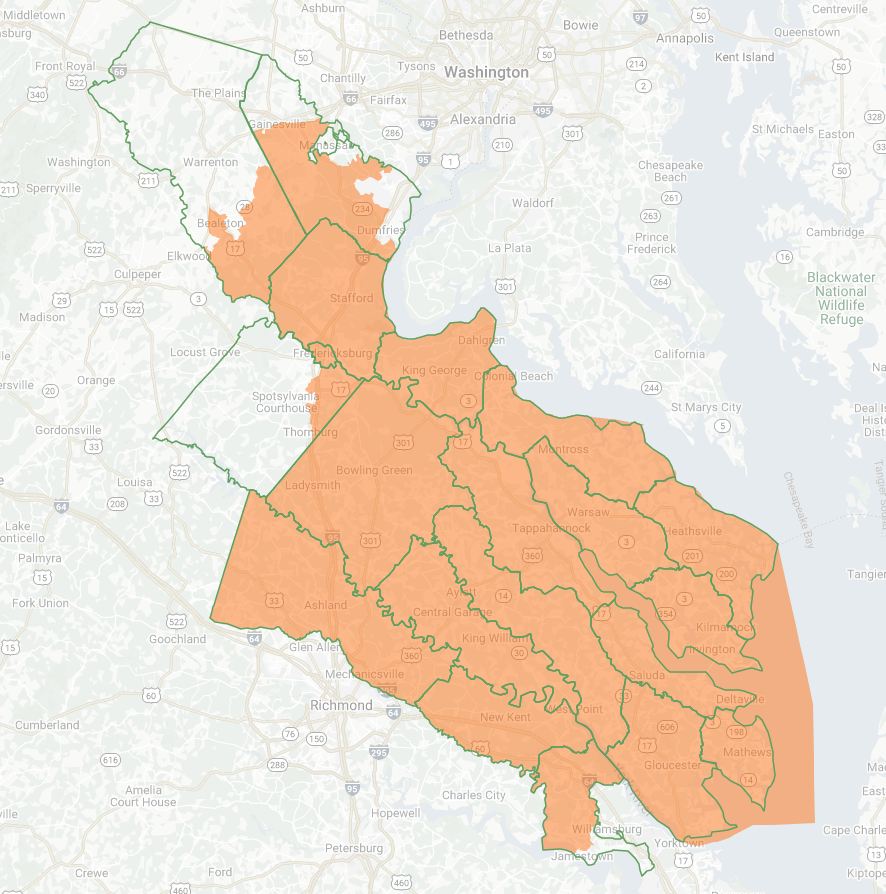 1st U.S. Congressional District
The 1st Congressional District, which includes parts of southern Fauquier County, is currently represented by Republican Rob Wittman, who was not opposed for his party's nomination this year.
Qasim Rashid, of Stafford, and Vangie Williams, of King George, will be on the ballot on Tuesday for the Democratic Party primary. Williams was the democratic nominee for the seat in 2018, receiving 45% of the vote in the general election.
Absentee voting gaining in popularity

There are 52,078 registered voters in Fauquier County. As of Wednesday morning, 2,003 of those voters have applied for an absentee ballot for one of the June 23 primaries, with 905 of those ballots having been cast so far.
While still far below the typical number for general elections for federal offices, the number of applications as of Wednesday exceeds the total of absentee ballot applications for the state and local general elections in November 2019 and is nearly equal to the number of applications filed by county residents for the gubernatorial election in 2017.
"Traditionally, primary elections are a low absentee turnout affair," Ables explained. The spike in applications this year, he said, is attributable to the novel coronavirus pandemic and the move by the Virginia elections commissioner to authorize any voter to vote absentee by using reason "2A - my disability or illness."
Ables said that he anticipates this trend will continue, especially after laws expanding early voting that were passed this year by the Virginia General Assembly go into effect on July 1.
"Come July 1, and with it the advent of early no-excuse absentee voting by mail and in-person, these numbers are going to explode, seeing as Virginia will have it in place for a full 45 days before every election," he said. More than 60% of votes cast in the Warrenton, Remington and The Plains town elections last month were absentee.
More than 800 Fauquier County voters have applied so far for absentee ballots for the November general election. "I fully expect this absentee voting trend to continue for the November 2020 general election and beyond, based on what we have seen locally for the 2020 May and June elections and data from others states that have implemented early voting," Ables said, citing statistics from the 2016 general election in North Carolina, when 60% of the votes in that election were cast before election day.
"Virginia is implementing an even more expansive early voting process so there is no reason to believe that Virginia will not see absentee voting figures the same as, or even greater than, what North Carolina experienced in November 2016," Ables said.