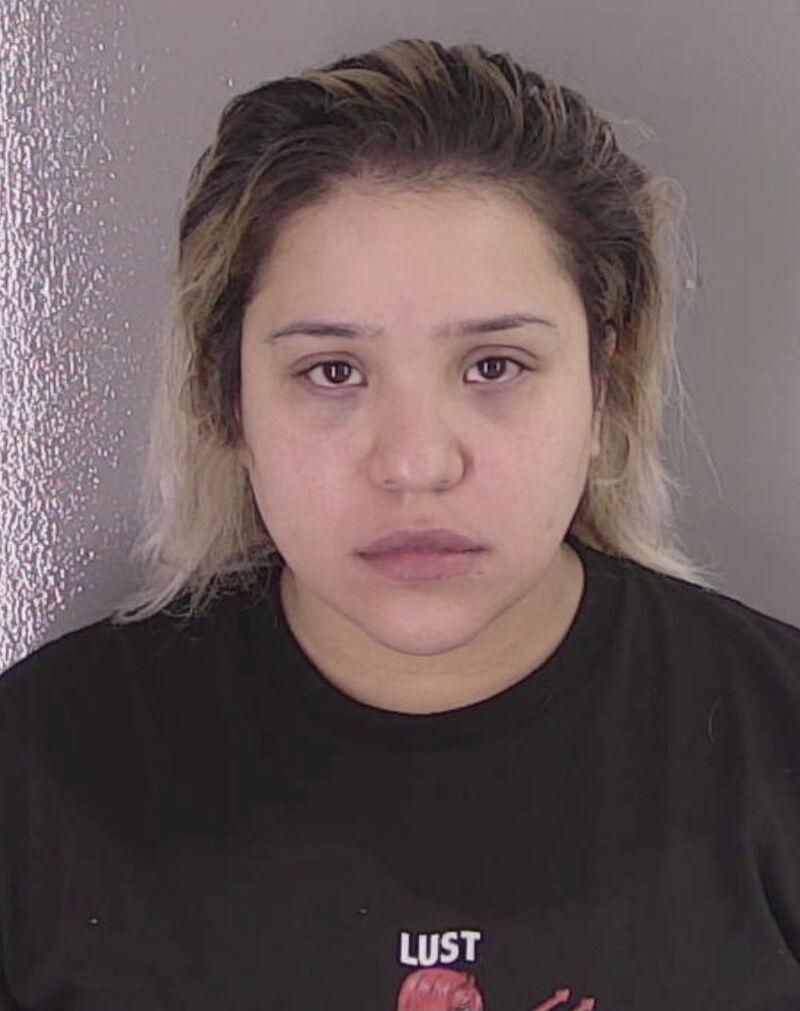 One of four defendants charged in the April 22 homicide of "Trip" Bopp in Remington, Jury Beatrice Guerra, 28, of Woodbridge, will remain in custody without bond after a judge denied a motion for her release Thursday. Prosecutors also amended the most serious charge against her, from second-degree murder to first-degree murder.
Three other defendants in the case are charged with murder and other felonies related to the shooting. Martin Anuar Martinez, 30, of Manassas, was arrested April 26 in Texas. José Vidal Pereira, 31, of Manassas, and Darren Nathaniel Davis, 36, of Manassas were each arrested Wednesday by Fauquier sheriff's deputies. All four defendants are being held without bond.
Guerra's attorney, Robert Jenkins, argued Guerra should be granted bond because there is no evidence tying her to the shooting itself. "Ms. Guerra was not present at the time the breaking and entering was occurring. … In fact, [she] was quite some distance away when the homicide occurred," Jenkins said.
Jenkins conceded prosecutors had a stronger case that Guerra may have helped plan the robbery of Bopp's home. "Text messages between Jury Guerra and Martin Martinez show that they conspired to commit burglary," the charging document against Guerra reads. However, he pointed out Guerra has no history of arrests or convictions for violent crimes and is the sole breadwinner for her two children.
Commonwealth Attorney Scott Hook did not argue Guerra was present when Bopp was killed, but said "she helped plan this robbery that resulted in this murder. … The young man would yet be alive but for her actions."
Without citing specific evidence, which is common at this early stage of the adjudicatory process, Hook said Guerra "gave instructions [to Martinez] on where to go, what to look for and who would be [at the residence]." Based on Martinez's criminal history, which includes a firearms-related conviction, Guerra "knew what he was capable of."
Judge Charles Foley commended Jenkins for his argument but nonetheless denied bond.
Pereira also appeared briefly in court Thursday and was assigned a public defender after testifying he is unemployed and has no income. Prosecutors also amended Pereira's initial charge of second-degree murder to first-degree murder.
Awaiting trial on eight separate felony charges (see box), Pereira was wearing an ankle monitor as part of his pre-trial conditions, according to the criminal complaint filed with his arrest.
"The GPS location from his ankle monitor shows him at [Bopp's home] at 5:26:54 p.m.," the document alleges, "consistent with the time frame that the murder took place." Surveillance video also put a vehicle owned by Pereira's father at Bopp's home around the same time, the complaint says.