Cell phone tracking data and data from a court-ordered ankle monitor has placed three suspects at the scene of an April 22 homicide in Remington, charging documents filed by investigators allege. Charles "Trip" Bopp, III, 24 was shot and killed outside his home after arriving at his residence while a burglary was in progress, according to the sheriff's office.
José Vidal Pereira, 31, of Manassas, was wearing a court-ordered tracking device as he awaited trial in two felony drug cases in Prince William County, the criminal complaint filed with his arrest alleges. "The GPS location from his ankle monitor shows him at [Bopp's home] at 5:26:54 p.m.," the document says, which is "consistent with the time frame that the murder took place."
He had been released from the Prince William-Manassas Regional Adult Detention Center on Sept. 2, 2020, on "intensive" pre-trial supervision, according to court records.
Another lead was decidedly low-tech, but led to the arrest of three suspects: Martin Anuar Martinez, 30, of Manassas left his phone inside Bopp's residence, two criminal complaints allege. Martinez himself was arrested in Texas April 26, and his phone led to the arrest of two other suspects, according to charging documents. A search of another suspect's phone found Martinez had told them he was fleeing to Texas, an April 26 search warrant affidavit alleges. (Martinez arrived at the Fauquier County Adult Detention Center at about 11 p.m. Thursday. He is being held without bond.)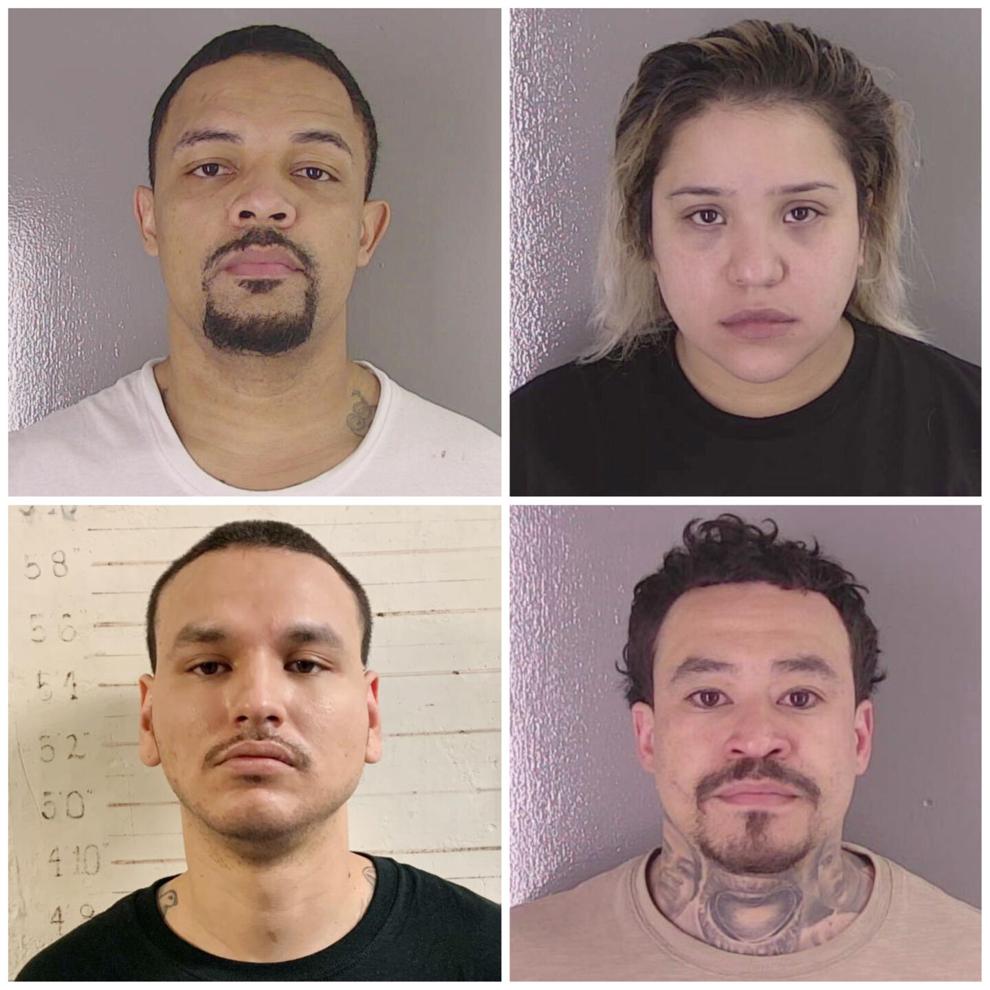 Darren Nathaniel Davis, 36, of Manassas was arrested April 28 after investigators searched Martinez's phone and found "multiple calls to that phone [that] came from a number belonging to Darren Davis. Cell phone records were obtained for Davis and those location records showed Davis near the scene of the murder during the time it was committed," the criminal complaint filed with his arrest alleges.
Also found on Martinez's phone were text messages between him and Jury Beatrice Guerra, 28, of Woodbridge. "Text messages between Jury Guerra and Martin Martinez show that they conspired to commit burglary" of the home, the complaint filed with her April 24 arrest alleges. During a bond hearing on Thursday, however, Guerra's defense attorney argued there is no evidence that suggests Guerra was physically present when the homicide took place, and prosecutors did not refute that claim.
All four suspects are charged with first-degree murder and other felonies related to the alleged burglary. (See box.) Investigators have not stated publicly which of the defendants they believe shot and killed Bopp.