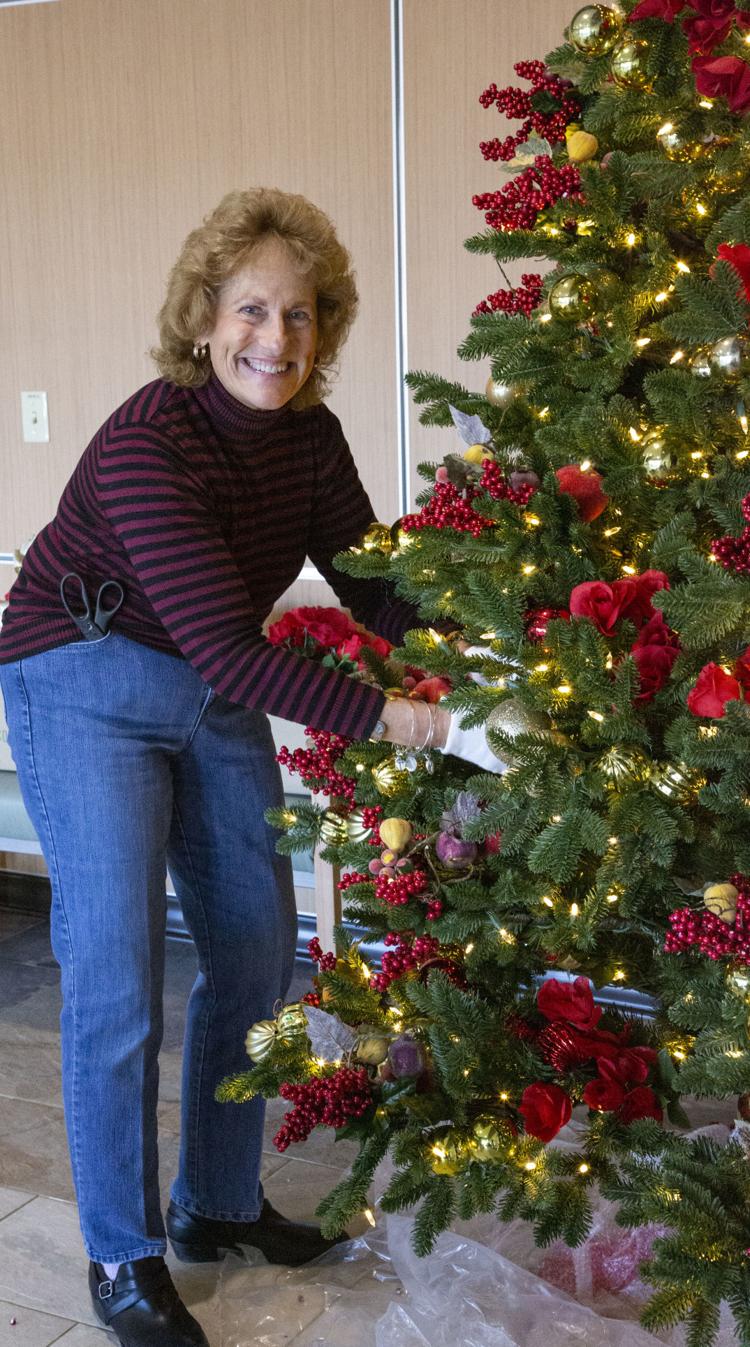 On Wednesday, Nov. 13, two longtime Fauquier Hospital volunteers were putting the final touches on a Christmas tree in the lobby of Fauquier Health's new Center for Cancer Care. Robin Corcoran and Jane Steinard were affixing roses and ribbons to the giant evergreen in anticipation of the center's grand opening on Dec. 12. The public is invited to attend an open house from 6 to 8 p.m., when visitors will be able to take a tour of the new building and speak to staff about services that are available. 
The $12.5 million, 24,136-square-foot building will move all the health system's cancer services out of the main hospital and down the hill. It's located on the corner of Shirley Avenue and Carriage House Lane in Warrenton. Construction is being completed by Batten & Shaw Construction out of Nashville, Tennessee. Lifepoint Health, which owns Fauquier Hospital, is located in Nashville.   
Fauquier Health CEO Chad Melton said, "Providing care closer to home has been a key priority for Fauquier Health. By providing expanded oncology services, we hope to relieve the stress of driving outside the community for quality care. Our new cancer center will allow Fauquier Health to expand services to meet the growing demand."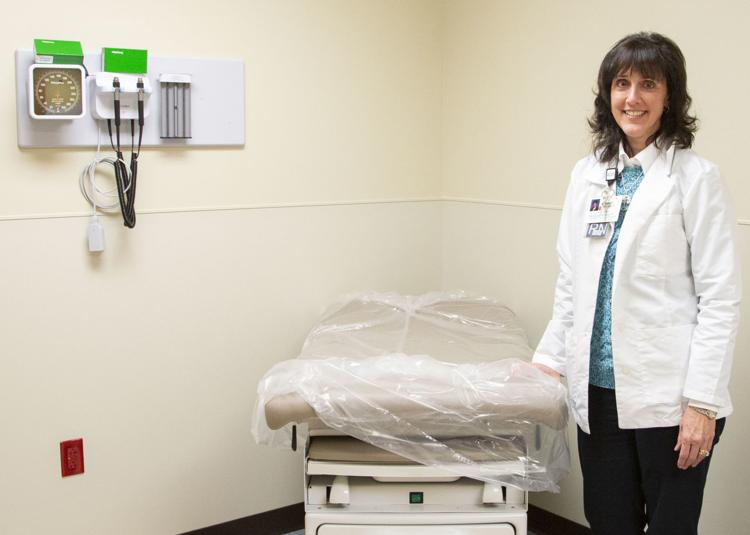 The hospital's Infusion Center will be housed in the new building, along with doctor's offices and exam rooms, a dedicated pharmacy and a community meeting room for support groups and staff education. The room will also provide a convenient place for physicians to collaborate on patients' care.  
The building was designed to include room to grow, said Cancer Services Director Sandy Shipe. The health system employs one oncologist/hematologist currently, Dr. Raj Manchandani but the cancer center has space for several more physicians. Shipe anticipates that specialty oncologists – experts on specific cancers – will utilize some of the space eventually. 
The current Infusion Center in the hospital – where patients receive chemotherapy and other intravenous treatment -- has seven bays, each large enough for a treatment chair and a second chair, along with some medical equipment. The new center has 10 more-spacious bays and two private infusion rooms.  
The private rooms could be put into service for patients who need a little more privacy than a curtain can provide, said Shipe. She said that a patient who is not feeling well and needs a quiet place to lie down during their treatment could make use of a room. Or the space could be used to isolate a patient who may be contagious. "If a person had shingles for instance, or MRSA, you would want the option to isolate them from other, immune-compromised patients," she said.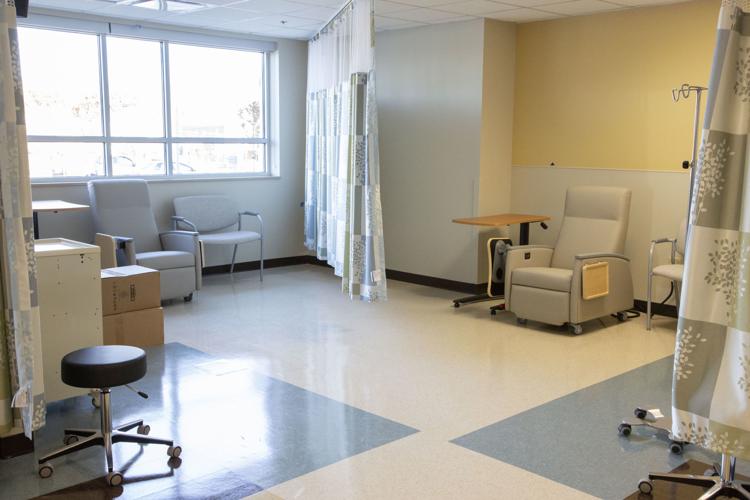 The new Infusion Center, still waiting for finishing touches, has been designed to offer lots of light and space. Shipe described it as "a comforting, soothing place to receive care." 
Fauquier Hospital's Center for Cancer Care employs seven Infusion Center nurses who have successfully completed the Fundamentals of Chemotherapy Immunotherapy Administration in accordance with the curriculum of the Oncology Nursing Society. Shipe said, "they have knowledge needed to administer chemotherapy." 
Two of the resource nurses -- Heather Reid and Chrissy Patterson -- hold an additional certification through the Oncology Nursing Certification Corporation. This certification requires additional experience, ongoing education requirements and rigorous testing, Shipe added. 
The hospital's oncology nurse navigator, Jen McEachin, will work out of the Center for Cancer Care. She helps guide patients through the confusing maze of doctors, tests and treatments. McEachin offers emotional as well as practical support, said Shipe, and helps patients with the financial end of treatment. A future goal, Shipe said, is to have a financial navigator as well, to free McEachin up to focus on other aspects of patients' cancer care. 
The new cancer center includes a several-thousand-square-foot shell space that could be used in the future for cancer-related specialty services. 
Shipe is hopeful that the Fauquier Hospital Auxiliary's Care Boutique, located on the first floor of the hospital, could expand into space available in the new building. The Care Boutique sells wigs, clothing and other cancer care supplies. A certified fit specialist is on staff to fit bras and mastectomy prostheses. 
Fauquier Hospital's Center for Cancer Care was accredited in November 2016 by the American College of Surgeons as a community cancer center. Shipe said the center recently went through the recertification process and she expects to hear those results soon. "It is a very rigorous process," she said. "They said they were very impressed with our program. I expect to hear about the recertification soon."